When The Shadows let Cliff Richard play lead guitar on a storming version of 'Apache'
12 May 2022, 12:54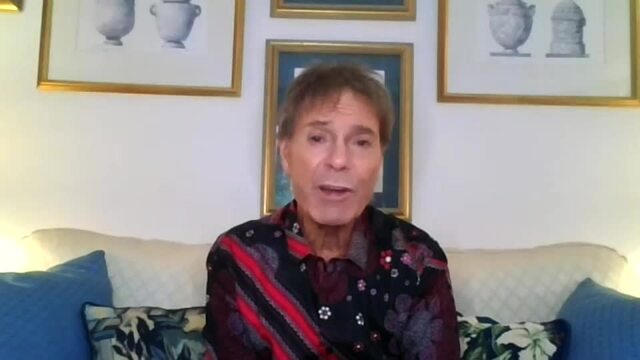 Cliff Richard: full interview!
The unforgettable time Hank Marvin handed over solo duties to Cliff Richard on the band's best-known hit.
The Shadows first formed as Cliff Richard's band, backing him up from his debut single 'Move It', when they were still actually called The Drifters.
With all the talent they had their disposal, they emerged as a massive band in their own right, clocking up hit after hit over their six-decade era-straddling career – many of which they released without Cliff at the microphone.
One of their biggest and arguably very best singles was 'Apache', which was written by Jerry Lordan and first recorded by Bert Weedon, but The Shadows absolutely made it their own.
Their version went to the top of the UK singles charts and stayed there for five weeks in the middle of 1960, with lead guitarist Hank Marvin giving it that classic echoey sound.
As for Cliff, he popped by the studio to play the Chinese drum that opens and closes the song.
The Shadows - Apache (1960)
"I think the world of my group as persons and as artistes in themselves," he said at the time.
"In fact, I've gone all out to help them with this latest one, 'Apache' that went to Number One, and is still Number One. I don't mind because they deserve it."
So while Cliff was there, it's very much a song that belongs to The Shadows and Hank Marvin in particular.
Cliff Richard & The Shadows - Apache (The Cliff Richard Show, 16.03.1961)
But on one occasion, Hank decided to hand over lead guitar duties to Cliff, proving that his occasional frontman was much more than just a pretty voice.
The storming performance took place on March 16, 1961 on ATV's Cliff.
The stage directors clearly had a bit of fun with the production, as it kicks off with the lights down low and Cliff wearing Hank Marvin-style specs, so you don't realise it's him.
The lights go up to reveal that it's Richard – and not Marvin – on guitar, and he continues with his rocking rendition.
Towards the end of the song, a bemused Hank Marvin wanders onto the stage with a microphone in hand, glances down at his guitar and shakes his head.
Cliff finishes up, gives a shrug, and hands Mr Marvin his guitar back. After that. Hank gave Cliff the mic and the band went into a performance of 'Don't Be Mad At Me'.