Cliff Richard's new album is coming soon and it's packed with new versions of his classic hits
1 September 2023, 10:24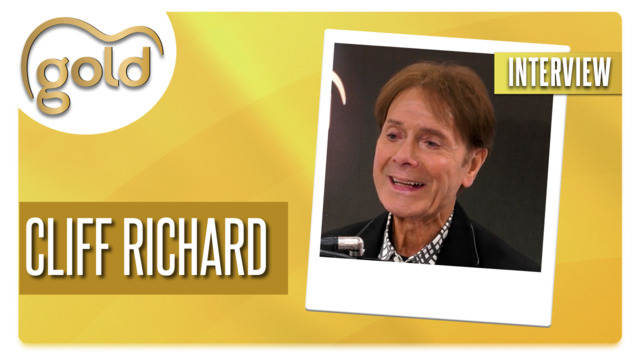 Cliff Richard interview: 'I hope to meet Stormzy'
Sir Cliff's new album features orchestral reworkings from his classic back catalogue.
Sir Cliff Richard celebrates his 83rd birthday next month, and not long after he'll mark the occasion with his latest studio album.
Cliff With Strings – My Kinda Life is released digitally and on CD on November 3, 2023, days before his 65th anniversary Blue Sapphire UK tour. A vinyl launch following on November 24.
Rather than newly-written material, the album features orchestral reworkings of classic songs from the last seven decades of Sir Cliff's career.
That means new versions of tracks like 'Living Doll', 'Summer Holiday', 'We Don't Talk Anymore' and 'Wired For Sound'.
It also features 'Suddenly', his duet with Olivia Newton-John from her 1980 movie Xanadu.
Sir Cliff recently told Loose Women that Olivia had asked him to sing on the duet because her co-star Michael Beck didn't sing.
"I would normally say, 'Please send me the track'... you can't record songs you don't like… but I didn't bother."
He added: "Olivia and I sing well together and it was the best duet I think because it suited the male voice and it suited the female voice."
The full tracklisting of Cliff With Strings – My Kinda Life is as follows:
The Best Of Me
Carrie
My Kinda Life
Wired for Sound
Living Doll
Marmaduke
Everything I Do (I Do It For You)
Suddenly
Peace In Our Time
Summer Holiday
The Young Ones
We Don't Talk Anymore
The album is the follow-up to last year's Christmas With Cliff album.
Sir Cliff's third Christmas album featured 13 new recordings, including three newly-written songs.
His last album of primarily newly-written material was 2018's Rise Up.