David Bowie museum to open at open at London's Queen Elizabeth Olympic Park
23 February 2023, 08:00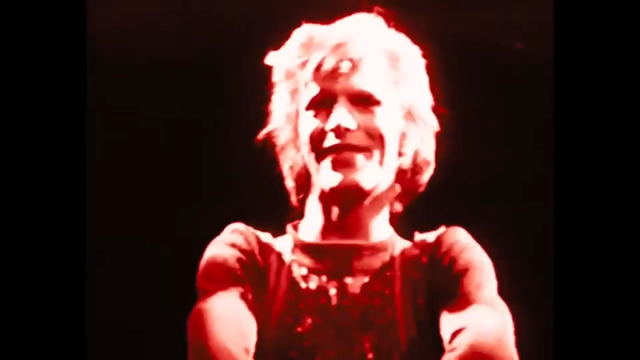 David Bowie - Moonage Daydream movie full length trailer
The David Bowie Centre for the Study of Performing Arts will open in 2025.
David Bowie is one of the greatest artists of all time, and his life and work will be celebrated with a stunning new museum at Queen Elizabeth Olympic Park.
The David Bowie Centre for the Study of Performing Arts will open in 2025 at the Park's V&A East Storehouse and feature over 80,000 items – including 70,000 photographs, prints, negatives, slides and contact sheets, many of which have never been seen by the public.
The extensive Bowie archive has been acquired by the Victoria & Albert Museum (V&A), which previously presented the remarkable David Bowie Is... exhibition in 2013 in London, with the show later touring the world.
As well as handwritten lyrics, letters, sheet music, original costumes, fashion, photography, film, music videos, set designs, album artwork and awards, the centre will also boast Bowie's instruments and previously unseen writings and projects.
Bowie died on January 10, 2016, just days after his 69th birthday and the release of his final studio album Blackstar.
David Bowie - Let's Dance (Official Video)
Nile Rodgers, who co-produced Bowie on Let's Dance and Black Tie White Noise albums said: "I believe everyone will agree with me when I say that when I look back at the last 60 years of post-Beatles music that if only one artist could be in the V&A it should be David Bowie. He didn't just make art, he was art!"
Tilda Swinton, a friend of Bowie's who appeared in his music video for 'The Stars (Are Out Tonight)', added: "In 2013, the V&A's David Bowie Is… exhibition gave us unquestionable evidence that Bowie is a spectacular example of an artist, who not only made unique and phenomenal work, but who has an influence and inspiration far beyond that work itself.
David Bowie - The Stars (Are Out Tonight) (Video)
"Ten years later, the continuing regenerative nature of his spirit grows ever further in popular resonance and cultural reach down through younger generations. In acquiring his archive for posterity, the V&A will now be able to offer access to David Bowie's history – and the portal it represents – not only to practising artists from all fields, but to every last one of us, and for the foreseeable future.
"This is a truly great piece of news, which deserves the sincerest gratitude and congratulations to all those involved who have made it possible."
Dr Tristram Hunt, director of the V&A, said: "David Bowie was one of the greatest musicians and performers of all time.
"The V&A is thrilled to become custodians of his incredible archive, and to be able to open it up for the public."
He added "Bowie's radical innovations across music, theatre, film, fashion, and style – from Berlin to Tokyo to London – continue to influence design and visual culture and inspire creatives from Janelle Monáe to Lady Gaga to Tilda Swinton and Raf Simons.
"Our new collections centre, V&A East Storehouse, is the ideal place to put Bowie's work in dialogue with the V&A's collection spanning 5,000 years of art, design, and performance.
A spokesperson from the David Bowie Estate, added: "With David's life's work becoming part of the UK's national collections, he takes his rightful place amongst many other cultural icons and artistic geniuses.
"The David Bowie Centre for the Study of Performance – and the behind-the-scenes access that V&A East Storehouse offers – will mean David's work can be shared with the public in ways that haven't been possible before.
"We're so pleased to be working closely with the V&A to continue to commemorate David's enduring cultural influence."