David Bowie's 20 greatest songs ever, ranked
7 January 2022, 09:32 | Updated: 31 January 2022, 23:16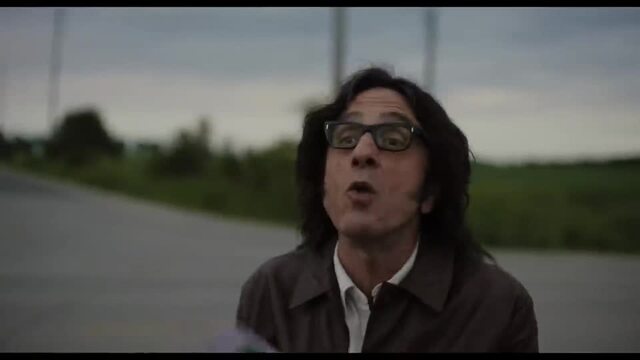 David Bowie film Stardust trailer
We celebrate the life and work of David Bowie with 20 of his very best songs.
2022 marks what would have been David Bowie's 75th birthday (January 8).
The rock icon, movie legend and staunch defender of long-haired men died a few days after his 69th birthday in 2016, but his music will live on forever.
To mark the 75th year of his birth, we've rounded up just 20 of his very best songs
We could have easily made this list 75 songs (or even longer), but this snapshot of hits from his breakthrough 'Space Oddity' to his swansong 'Lazarus' is a great place to start.
Diamond Dogs

Diamond Dogs (2016 Remaster)

Out of the ashes of Bowie's abandoned musical adaptation of George Orwell's 1984 came the Diamond Dogs album, and this title track was a raucous explosion of grime and glam that captures the spirit of it.

The guitar and vocals borrows a fair bit from the Stones and opening crowd screams was actually sampled from a Faces live album, but this is still all Bowie. Released as a single after 'Rebel Rebel, it got to number 21 in the UK charts.

Jean Genie

David Bowie – The Jean Genie (Official Video)

The lead single from Aladdin Sane, 'The Jean Genie' upped the glam ante after Ziggy. Bowie called it his "first New York song" and it's a suitably sexed up stomper ("Jean Genie lives on his back").

The single flopped in the US, but went all the way to number 2 in the UK (then Bowie's biggest hit), kept off the top by... Jimmy Osmond's 'Long Haired Lover From Liverpool'.

China Girl

David Bowie - China Girl (Official Video)

Written by Bowie with his pal Iggy Pop, Iggy recorded the culture clash song first for his solo debut The Idiot in 1977.

The former Stooges frontman's version was a suitably scuzzy racket, and Bowie's take from the Nile Rodgers-produced Let's Dance was suitably clipped and clean to mark our new, healthy, blonde bombshell Bowie.

It was another number 2 single for Bowie, as The Police's 'Every Breath You Take' kept it off the top.

Rebel Rebel

David Bowie - Rebel Rebel (Original Mix) [Official Audio]

A top five UK single, the first song released from Diamond Dogs, 'Rebel Rebel' is a classic distillation of androgynous '70s teen angst ("got your mother in a whirl, she's not sure if you're a boy or a girl").

It was one of Bowie's last out-and-out glam songs, but it had a life way beyond that, staying in his live set for years and years and apparently becoming his most-covered song (everyone from Smashing Pumpkins to Duran Duran have had a go).

Golden Years

Golden Years (2016 Remaster)

One of pop's great what ifs... 'Golden Years' was apparently written for Bowie's then RCA labelmate Elvis Presley on the behest of Colonel Tom Parker, but The King is said to have politely turned it down.

Ah well, Bowie's own funk-powered version was a top 10 single in the UK and US and one of the (many) standouts from his stellar Station to Station album.

Sound and Vision

Sound and Vision (2017 Remaster)

While Station to Station wasn't exactly conventional, it had more out-and-out pop songs than its follow-up Low.

Arguably David Bowie's masterpiece, its lack of obvious singles flummoxed his label who worried that it would flop.

The album actually went to number two in the UK, number 11 in the US, and this quirky, synth-and-guitar powered single even got to number 3 over here.

Aladdin Sane

Aladdin Sane (2013 Remaster)

Inspired by Evelyn Waugh's 1930 novel Vile Bodies, 'Aladdin Sane (1913–1938–197?)' is half shimmering pop ballad, half jazzy experimental wig-out, with Mike Garson's barmy piano solo so wrong that it's absolutely right.

Apparently, Garson originally came up with a much more standard blues, then Latin solo before Bowie urged him to go full avant-garde.

Fame

This funky track chronicles the dark side of the Fame that Bowie had been chasing for years ("Fame! Puts you there where things are hollow").

For such a singular talent, David Bowie has never been afraid of collaborations. He's had various understated heroes in his backing bands, and also worked with out-and-out superstars – everyone from Bing Crosby, Tina Turner, Lulu and Lou Reed to Luther Vandross, Queen, Cher, Mott the Hoople and Mick Jagger.

And in 1975, he hooked up with an Actual Beatle, writing and recording 'Fame' with John Lennon. Made from a cutup of a riff by guitarist Carlos Alomar, it helped make Bowie a US superstar, going all the way to number 1 Stateside.

Ziggy Stardust

Ziggy Stardust (2012 Remaster)

Incredibly, 'Ziggy Stardust' wasn't a Bowie single, but the title track from The Rise and Fall of Ziggy Stardust and the Spiders from Mars has become one of his best-known tracks all the same.

In truth, the album concept doesn't really hold together, and it's this glam classic that tells most of the story of an alien-turned-rockstar who has shades of everyone from Iggy Pop and Jimi Hendrix to Lou Reed and, um, Jesus Christ.

Young Americans

Young Americans (2016 Remaster)

The title track and lead single from Young Americans, this is one of the giddiest, joyous-sounding songs in Bowie's whole catalogue.

It's the most upbeat blue-eyed soul with lashings of gospel that – like Bruce Springsteen's power-pop anthem 'Born in the USA' – clash wonderfully with the overtly critical lyrics that take aim at the American dream, namechecking the disgraced President Richard Nixon, the McCarthy witch-hunts and struggles for Civil Rights.

A Top 20 hit in the UK and Top 30 in the US, it also features a young Luther Vandross on backing vocals.

Under Pressure

Queen - Under Pressure (Official Video)

It's probably not possible to imagine a greater collision of star power than David Bowie and Freddie Mercury.

Queen had popped by to see David Bowie when he was recording in Switzerland, and out of their jams grew the incredible 'Under Pressure', which remains one of the most enduring hits for both artists.

"We'd never actually collaborated with anybody before, so certain egos were slightly bruised along the way," said Roger Taylor in 1999.

It was absolutely worth it, though. Just don't mention Vanilla Ice...

Starman

Another part of the Ziggy narrative, 'Starman' is a pop classic that borrows a snatch of 'Somewhere Over the Rainbow' and transforms it into a swooping sci-fi glam anthem.

Written late in the day, it was added to the album at the last minute and released as the first single from the album. A good idea, as it reached number 10 in the UK.

It's arguably the iconic Top of the Pops performance of Starman that took David Bowie, well, stellar.

Let's Dance

David Bowie - Let's Dance (Official Video)

David Bowie goes disco! Well, sort of.

After his wild experimentation in the 1970s, Bowie looked to go properly commercial at the start of the 1980s and hooked up with Chic legend Nile Rodgers for the Let's Dance album.

The quirky folk disco funk of this title track and lead single proved that he'd pulled it off, going to number one in the UK and US without compromising Bowie's experimental spirit.

Lazarus

David Bowie - Lazarus (Video)

The last single released during David Bowie's lifetime, 'Lazarus' was one of his very best.

The most immediate moment from his Blackstar farewell, producer Tony Visconti says that like much of the album, it's about Bowie reckoning with his own death that he knew was imminent.

It's a beautiful, heartbreaking epitaph written by a man who was still at the top of his game to the very end.

Space Oddity

David Bowie – Space Oddity (Official Video)

After years and years of trying with various bands and in various guises, David Bowie finally got his first taste of real fame with 'Space Oddity',

A play on Arthur C Clarke and Stanley Kubrick's 2001: A Space Odyssey it tells the story of the lost-in-space Major Tom, and was rush-released for the Moon landings, being used by the BBC during its coverage of the momentous event.

Amazingly, while Tony Visconti produced the rest of the David Bowie (aka Space Oddity) album, he thought the song was a bit of a throwaway novelty, and let his engineer Gus Dudgeon produce it.

The delicate layers of sound feature guitar, Stylophone and Mellotron by Rick Wakeman. An absolute classic, and a number five hit on release and Bowie's first number 1 when it got a 1975 reissue.

Ashes to Ashes

David Bowie - Ashes To Ashes (Official Video)

So, whatever happened to Major Tom...? 'Ashes To Ashes' gives one possible answer ("Ashes to ashes/ Funk to funky / We know Major Tom's a Junkie...).

The song was a quirky, squelchy mashup of rock and beats, while the video from David Mallet was an iconic 1980s classic (hilariously sent up on Not The Nine O'Clock News's 'Nice Video Shame About The Song').

Bowie started the 1980s on top in the UK, with single going to number one in the, though America wasn't so keen and the song stalled just outside the Billboard Hot 100 there.

Modern Love

David Bowie - Modern Love (Official Video)

The opening (and best) song on Let's Dance lays down a marker. David Bowie is back and he's going to drag you on to the dancefloor thankyouverymuch.

Saxophone, piano and drums burst out in an explosion of danceable joy, and it was a Bowie live staple, ending his set for a number of tours.

When it eventually came out as the third single from the album, it got all the way to number two (held off the top by Bowie-inspired Culture Club's 'Karma Chameleon').

Changes

David Bowie - Changes [Official Lyric Video]

It may not have been intentional, but listening back in hindsight it's easy to see this track as a manifesto for the future David Bowie ("Ch-ch-ch-ch-changes / Turn and face the strange").

Bowie had already changed tack multiple times over before briefly settling on his singer-songwriter guise on Hunky Dory, and would stay a moving target as the years rolled on, right till the end.

Despite flopping when it was first released as a single, over the years the track has emerged as one of David Bowie's very finest songs.

"Heroes"

David Bowie - Heroes (Official Video)

Maybe David Bowie's greatest vocal performance, "Heroes" starts all whispers and words before building to full-on-shrieking which from anyone else would be laughable but from Bowie just works.

Set to Robert Fripp's incredible guitar work and Brian Eno's quirky sound-FX, it's the most successful melding of the experimental and pure pop from David Bowie's period in Berlin.

The official story was that Bowie was inspired to write the song by seeing a couple of unknown lovers at the Wall, but it was actually about his producer Tony Visconti, who was cheating on his wife with backing singer Antonia Maas.

Life on Mars?

David Bowie – Life On Mars? (Official Video)

There are so many incredible David Bowie songs that could have topped this list, but surely few can argue with 'Life on Mars?'.

A surreal glam masterpiece, Bowie took a nod from 'My Way' – Bowie had written his own version of the French song it was based on before Paul Anka and Frank Sinatra made it famous – but with that lead he crafted something completely unique.

He had some help from Mick Ronson on guitar and Rick Wakeman on piano to tell a story "Middle-class ecstasy" with "an anomic heroine" who "finds herself disappointed by reality".

Like 'Ziggy Stardust', it wasn't a single when it first came out, but after the Ziggy album broke through the label belatedly chucked out 'Life on Mars?' and it got all the way to number 3.