David Bowie's historic final Ziggy Stardust concert is coming to cinema for its 50th anniversary
16 May 2023, 16:18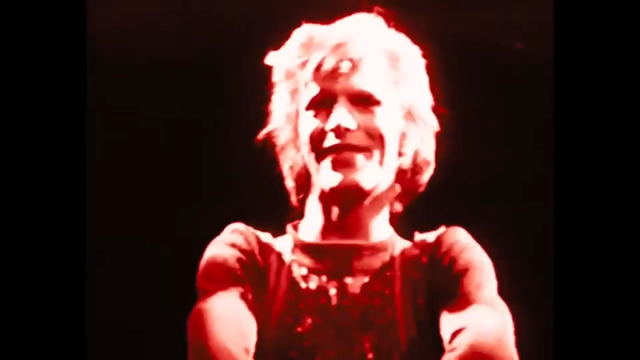 David Bowie - Moonage Daydream movie full length trailer
Ziggy played guitaaaaaaaaaar.
David Bowie shocked the world 50 years ago when he "killed off" Ziggy Stardust with one last blow-out show at the Hammersmith Odeon.
His final concert on July 3, 1973, was filmed by Don't Look Back director D.A. Pennebaker and released as Ziggy Stardust and The Spiders From Mars: The Motion Picture.
To mark this special anniversary, the film has not just been digitally restored by Pennebaker's son Frazer Pennebaker in 4K with 5.1 sound, but also expanded to include the full set from that remarkable night.
That means it will include the performance of Jeff Beck, who died earlier this year. All previous versions of the film have cut out the songs on which Beck plays – 'The Jean Genie'/'Love Me Do' and 'Round and Round'.
David Bowie - Ziggy Stardust (From The Motion Picture)
It was after Beck's performance and before the final song 'Rock 'n' Roll Suicide' when Bowie shocked fans – and even some of his bandmates – with a surprise announcement of Ziggy's retirement.
"This show will stay the longest in our memories," Bowie said, "not just because it is the end of the tour but because it is the last show we'll ever do."
Tickets for the Hammersmith show go on sale today (May 16), with global tickets available from this Thursday, May 18, 2023, with full details at the official David Bowie website.
On July 3, 2023, the Eventim Apollo Hammersmith (formerly the Odeon) will host the global premiere of this full uncut version of the film, as well as a red carpet premiere and on-stage conversation with Bowie collaborators.
If you can't get tickets for the one-off show, then worry not, as the restored film will also be shown in over a thousand cinemas across the world during the anniversary month of July.