Jeff Beck facts: Yardbirds guitarist's songs, career, wife, children and death explained
12 January 2023, 13:04 | Updated: 16 November 2023, 14:48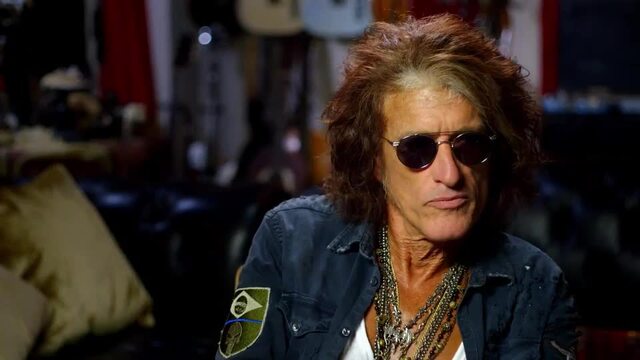 The Jeff Beck Story - Still On The Run documentary trailer
From the Yardbirds to the Jeff Beck Group to 'Hi Ho Silver Lining' and beyond.
Jeff Beck, who died on January 10 at the age of 78, was one of the greatest rock guitarists who ever lived.
Easily up there with Jimi Hendrix, Eric Clapton, Jimmy Page and anyone else you'd care to mention, Beck was a creative force who changed the face of rock 'n' roll.
While he never quite had the public profile of some of those figures, that was more of a reflection of his reluctance to be pigeonholed or do the same thing over and over than anything else.
Either by direct collaboration or influence, his work touched pretty much everything that followed.
Below, we celebrate the life and times of a true guitar hero.
When was Jeff Beck born and where did he grow up?
Jeff was born Geoffrey Arnold Beck on June 24, 1944 to Arnold and Ethel Beck in Wallington, London.
He went to Sutton Manor School and Sutton East County Secondary Modern School before attending Wimbledon Collage of Art.
How did Jeff Beck get into music?
The Yardbirds - "Heart Full Of Soul" (1965)
Jeff sang in the school choir, but like so many icons of the era he was into rock 'n' roll from a very young age.
The story goes that he heard the legendary Les Paul playing 'How High the Moon' on the radio when he was just six years old and was blown away.
He asked his mum what it was, and she dismissed the sound of the electric guitar as "all tricks". If anything, Beck was more impressed, saying "that's for me".
The young Beck absorbed the influences of Paul Gene Vincent's guitarist Cliff Gallup, as well a blues players like BB Kig, Steve Cropper and Lonnie Mack.
He didn't have the cash for his own electric guitar, but that wasn't going to put him off.
First, he tried to make a guitar from cigar boxes, a fence post and painted-on frets. Then he swizzed his way to the real thing.
"There was this guy, he wasn't old enough to be my dad but he offered to be my guarantor," Beck told The New Statesman in 2016.
"He said, 'I'll tell them I'm your stepfather'. Within a month, they'd sussed out he was nothing to do with me whatsoever and they snatched the guitar back.
"My dad went along and explained that we couldn't afford it – so they waived the rest of the payments and I got the guitar."
The Yardbirds - I'm A Man Live - Shindig 1965
Beck worked in a load of manual jobs – a painter/decorator, golf course groundsman and car paint sprayer, before he started playing with Screaming Lord Sutch.
Round about that time, Eric Clapton left The Yardbirds, miffed at their move away from blues and decided to record Graham Gouldman's poptastic 'For Your Love'.
Clapton recommended Jimmy Page as his replacement. Page initially passed it up and in turn recommended Beck, who played his first show with the band just two days after Clapton left.
Jeff Beck had arrived.
What songs did Jeff Beck play with The Yardbirds?
The Yardbirds - Shapes of Things (1966)
The Yardbirds would host three of the greatest guitarists of all time during their classic run – first Eric Clapton, then Jeff Beck and finally Jimmy Page – but it's Beck's tenure with the group that stands out as the most thrilling and groundbreaking.
The first release of the Beck-era Yardbirds was 'Heart Full of Soul', Like 'For Your Love', it was another Gouldman song.
Beck's distorted guitar riff pre-empted the Indian influence on rock 'n' roll, sounding an awful lot like the sitar that was soon to be all over the music of the day.
Blow Up: Jeff Beck and Jimmy Page play "Stroll On"
It was followed by songs like 'Evil Hearted You', a storming cover of Bo Diddley's 'I'm A Man', and the early psychedelic classic 'Shapes of Things', among others.
When bassist Paul Samwell-Smith left the group, Jimmy Page finally joined alongside Beck, and the band supported The Rolling Stones on tour in 1966 and also appeared in Michelangelo Antonioni's critically acclaimed Blow-Up
Amid rising tensions, Beck stormed off, with Page shifting from bass to lead guitar while Beck moved on to a solo career.
Did Jeff Beck nearly join Pink Floyd and The Rolling Stones?
The Rolling Stones Going Down with Jeff Beck live at O2 Arena London 25th November 2012
Towards the end of the 1960s, Jeff Beck had the opportunity to join two of the biggest bands in rock 'n' roll history.
After an unwell Syd Barrett left Pink Floyd, the group considered him as a replacement.
Nick Mason thought they were too nervous to ask him, but Rick Wright told Record Collector: "He was definitely approached. I can't remember exactly what his answer was, but it obviously wasn't yes!"
Meanwhile, it's believed he was considered as a replacement for Brian Jones when the guitarist and founding member left the Rolling Stones.
It didn't happen, and after working on various projects (and recovering from a fractured skull), Beck instead struck out on his own under the banner of The Jeff Beck Group.
Who were The Jeff Beck Group?
The Jeff Beck Group referred to two groups, really.
The first run from 1967 to 1969 saw Beck join forces with Rod Stewart and Ronnie Wood, as well as a revolving cast of bassists, drummers and additional musicians.
One session even saw Jimmy Page on guitar, John Paul Jones on bass, Keith Moon on drums and Nicky Hopkins on piano.
This band released the hit single 'Hi Ho Silver Lining' and albums Truth (under Jeff Beck's name alone) and Beck-Ola, before splitting on the eve of Woodstock, where they had been booked to perform.
A new Jeff Beck Group convened in 1970, with vocalist Alex Ligertwood, keyboardist Max Middleton, drummer Cozy Powelll bassist Clive Chaman and singer/guitarist Bobby Tench joining forces with Beck.
The second Jeff Beck group released the albums Rough and Ready (1971) and Jeff Beck Group (1972) before splitting up.
What were Jeff Beck's biggest songs and collaborations?
Jeff Beck, Rod Stewart - People Get Ready
During his career, Jeff Beck continued to write, record and perform music either by himself or in collaboration with all sorts of artists.
His list of sparring partners reads like a Who's Who of 20th century popular music.
Beck worked with Stevie Wonder, Mick Jagger, Roger Waters, Tina Turner, Kate Bush, Malcolm McLaren, Brian May, Guns N' Roses' Duff McKagan, Jon Bon Jovi and The Pretenders, among others.
He played on more songs than we have space to mention, but some of his biggest tracks and hook-ups included:
'Heart Full of Soul' (with the Yardbirds)
'Evil Hearted You' (with the Yardbirds)
'Shapes of Things' (with the Yardbirds)
'Hi Ho Silver Lining'
'Goo Goo Barabajagal (Love Is Hot)' (with Donovan & Jeff Beck Group)
'I've Been Drinking' (with Rod Stewart)
'Lookin' for Another Pure Love' (with Stevie Wonder)
'Infatuation', 'Can We Still Be Friends' and 'Bad for You' (with Rod Stewart)
'People Get Ready' (with Rod Stewart)
'Steel Claw' and "Private Dancer' (with Tina Turner)
Swept Away (with Diana Ross)
She's the Boss and Primitive Cool (with Mick Jagger)
'Mustang Sally' and 'Early in the Morning' (with Buddy Guy)
The Red Shoes (with Kate Bush)
Seal (with Seal)
'The Guv'nor' (with Brian May)
'Legalise Me' (with The Pretenders)
Amused to Death (with Roger Waters)
Blaze of Glory (with John Bon Jovi)
'Black Cloud' (with Morrissey)
'Black Tears' (with Imelda May)
Emotion & Commotion (with Joss Stone, Imelda May and Olivia Safe)
18 (with Johnny Depp)
Was Jeff Beck married and did he have any children?
Jeff Beck - She's A Woman (Live) (High Quality)
Jeff Beck married twice. A pre-fame Beck wed Patricia Brown in 1963, with the couple splitting up in 1967 when Beck was just 23.
It was nearly 40 years before he remarried, wedding Sandra Cash in 2005.
Beck didn't have any children.
When and how did Jeff Beck die?
Jeff Beck Performs "What Mama Said" | Letterman
Jeff Beck's death came as a considerable shock.
The guitarist released his last album in July 2022 – a collaboration with Johnny Depp – and the pair were touring the album together last autumn.
Beck died suddenly on January 10, 2023. He was 78 years old.
"On behalf of his family, it is with deep and profound sadness that we share the news of Jeff Beck's passing," a statement said.
"After suddenly contracting bacterial meningitis, he peacefully passed away yesterday. His family ask for privacy while they process this tremendous loss."
Tributes poured in from across the world of music following the news, with the likes of Mick Jagger, Rod Stewart, Eric Clapton, Jimmy Page, Brian May, Ozzy Osbourne and The Edge paying their respects.

What awards did Jeff Beck win during his lifetime?
Jeff Beck performs at the Rock and Roll Hall of Fame's Induction Ceremony 2009
Jeff Beck was inducted into the Rock and Roll Hall of Fame not once, but twice – first as a member of The Yardbirds in 1992, and later as a solo artist in 2009.
He won the Ivo Novello award for Outstanding Contribution to British Music in 2014.
Among his other gongs are a whopping EIGHT Grammy Awards between 1985 and 2010.