Elvis movie: Austin Butler and Baz Luhrmann recall "electricity" when recreating the '68 Comeback Special
22 June 2022, 06:00 | Updated: 15 September 2023, 14:26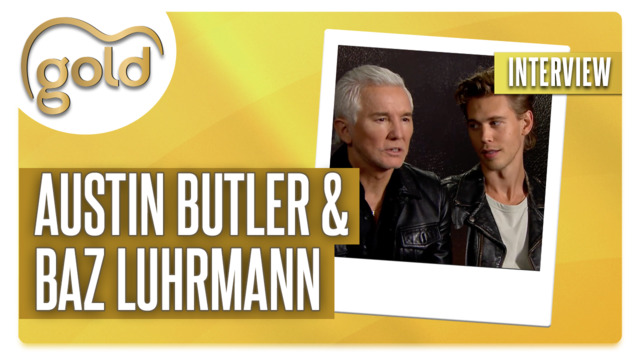 Elvis movie: Austin Butler and Baz Luhrmann discuss the King's legacy
One of Elvis Presley's most iconic moments was his '68 Comeback Special, and so recreating the spectacle of the TV show was a must for the new biopic of the King.
Starring Austin Butler as Elvis Presley and directed by Baz Luhrmann, Elvis follows the life and career of the late music icon, under the controversial stewardship of Colonel Tom Parker, played by Tom Hanks.
In an exclusive interview with Gold, Austin and Baz spoke to James Bassam about making the film, and in particular, shooting the legendary show from 1968.
Watch the full interview above.
"We went through COVID, and the film was almost shut down," said Baz. "There was a time when I almost had to say to Austin, 'I don't think the film is going to happen.'
"And he just double-downed on working, working, working, working. So we finally come back, and the first thing I made him do is that Comeback Special.
"And you know how musically it builds to the tension? When he walks out, there were extras. Some of them were— there were extra special ones in the front. But most of them were just extras.
"The electricity you see on the screen – I tell you what, when we were at Cannes, that bit comes up, and there was just a wave of spontaneous applause. I can tell you this, because it went over the dialogue. So I went, 'Oh my God, I should have left a longer gap because you can't hear the next line.'
"That reaction from those extras and in Cannes, it's real, you know?"
Austin added: "That was the thing. After a year-and-a-half of preparing, suddenly here's this moment of truth where it's our second day of shooting, and I've got to walk out in the black leather."
Speaking to James about getting into the mood and style of Elvis and his singing voice, Austin said: "It comes in stages. It's sort of like any growth, where you've got to draw the lines on the wall in order to see how tall you're getting, you know?
"It wasn't like there was this one moment where it clicked over. So for me, with him, there are so many tropes, and there are so many traps you can fall into. For my process, it was really trying to merge the line between life and what we were creating.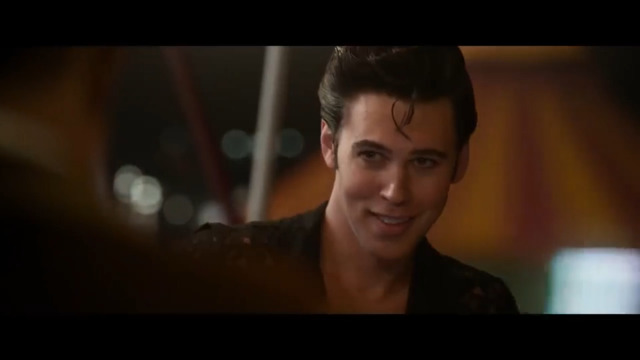 Watch the trailer for Elvis
"So it meant that… I didn't want to feel this drastic shift when 'action' was called; that suddenly now I'm me, and I'm clicking over. I don't always work this way at all, but for this, with the immense responsibility, I found that I wanted to know what Elvis felt like in the morning when he woke up. I wanted to know how he brushed his teeth.
"You know, all those little mundane things that we don't even get to see, but that humanise him. That's the thing that really fascinated me, and that's what I'm really obsessed about."
Baz also spoke about the importance of Black artists like Little Richard and BB King, and why they had to be in the film as characters.
"I say: no issue of race in America in the '50s, '60s, and '70s – no Elvis," said Baz. "I mean, there's only Elvis because he happened to be by a— they were so ashamed of Dad going to jail; they were so poor that they had to take one of these white houses in the Black community.
"I'm not talking about the edge of the community. They lived in the middle of Green Street, right? Elvis had to walk past a Black street, past a Black high school, to get to his school, and back.
"They'd run off to Shake Rag. That scene where they go to Shake Rag, into the blues joint, and the gospel tent, and the pastor grabs him – that was told to me verbatim by Sam Bell, who sadly passed – an African-American gent who told him that Elvis was part of their gang.
"The preacher said, 'Leave him be. He is with the spirit.' That is verbatim. And so when you hear about Elvis being the one white face in Club Handy, Sunbeam Mitchell, who owned the place, said that is true.
"And so I'm not here to make an argument; I'm just here to tell what happened. You have to tell that. That's so important, the context. It's so important. It's everything."
Elvis is released at cinemas on Friday, June 24.