Watch Elvis Presley cover 'Get Back' in incredible Beatles rehearsal jam
13 January 2022, 14:02 | Updated: 18 September 2023, 11:48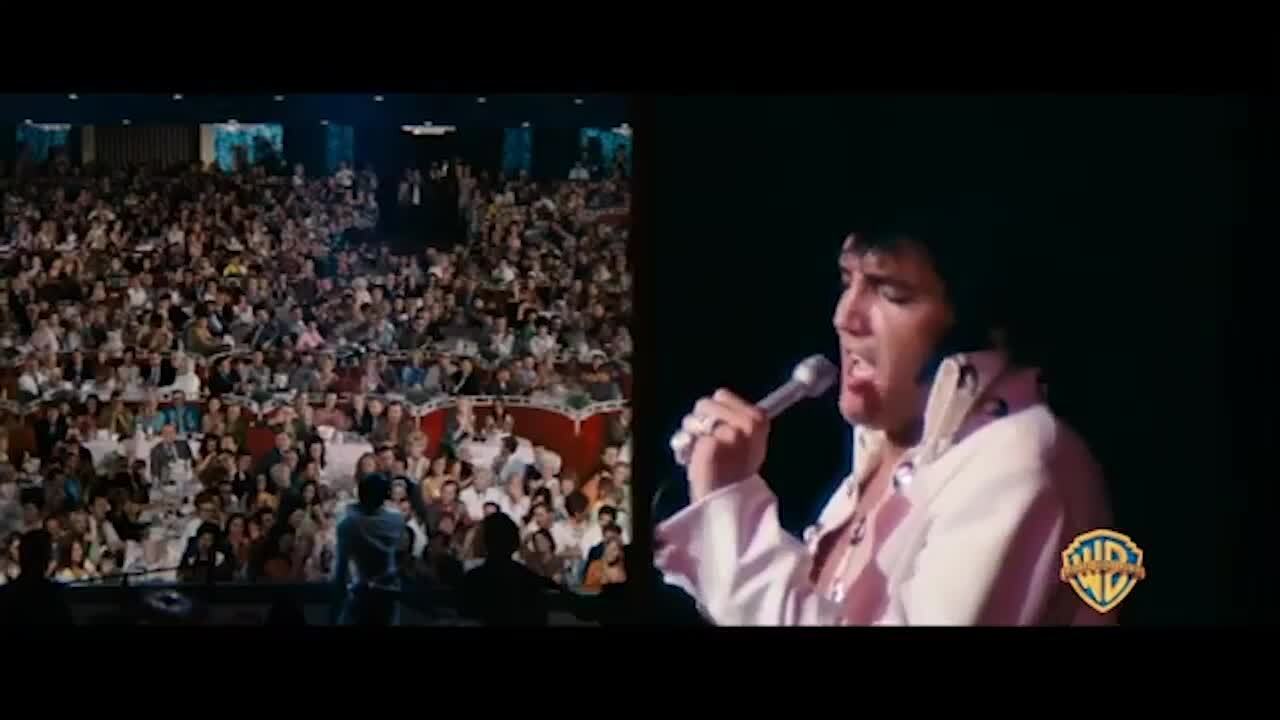 Elvis - That's the Way It Is - Official Trailer
Elvis Presley was a massive influence on The Beatles, and occasionally they returned the favour.
"Before Elvis, there was nothing."
That's what John Lennon said about Elvis Presley, and it'd take a brave man to argue with one of The Beatles about the influence of the King of Rock and Roll.
The effect Elvis Presley had on the young Beatles is probably impossible to quantify, but the Fab Four only met Elvis once, and never actually recorded one of his songs in the studio.
Both acts recorded some of the same rock 'n' roll standards – 'Long Tall Sally', 'Memphis, Tennessee', 'Too Much Monkey Business' and 'Johnny B. Goode' – and at their extensive BBC sessions The Beatles also recorded a number of songs that Elvis had helped make famous.
During their time at the Beeb, The Beatles laid down 'That's All Right (Mama)', 'I Got A Woman', 'I'm Gonna Sit Right Down and Cry (Over You)' and 'I Forgot to Remember to Forget'.
But it wasn't a totally one-way street. As The Beatles' time began to wind down, Elvis started incorporating some of their music into his sets.
Presley recorded a studio version of 'Hey Jude' in 1969, eventually releasing it on the Elvis Now album three years later.
During his live sets in Las Vegas, Elvis would sometimes sing a medley of 'Yesterday' and 'Hey Jude', while he also covered George Harrison's 'Something' during his Aloha From Hawaii concert in 1973 and in later sets.
But the very best Beatles performance by the King came in 1970, just as the Fab Four were splitting up.
Little Sister/Get Back medley - Elvis Presley (from Elvis: That's the Way It Is) 1080p
While the Let It Be album didn't emerge until May 1970, the 'Get Back' single actually came out April 1969 (before Abbey Road was released or even recorded).
And during his 1970s Vegas residency, Elvis worked a jam of 'Get Back' into a medley with his own 1961 track 'Little Sister', the flipside to his version of 'Marie's The Name (His Latest Flame)' – a number 5 single in the US and UK No. 1.
You can watch and hear the performance on a number of Elvis live recordings from around the time, but the very best rendition is from Denis Sanders's Elvis: That's the Way It Is documentary from 1970.
Most of that film is based around a live show at the International Hotel in Las Vegas, but this incredible scene finds Presley and his band are seen rehearsing the medley at t at MGM Studios in Culver City, California.