Remembering when Yoko Ono's screaming shocked Chuck Berry during John Lennon live TV duet
3 January 2023, 09:51 | Updated: 4 December 2023, 12:25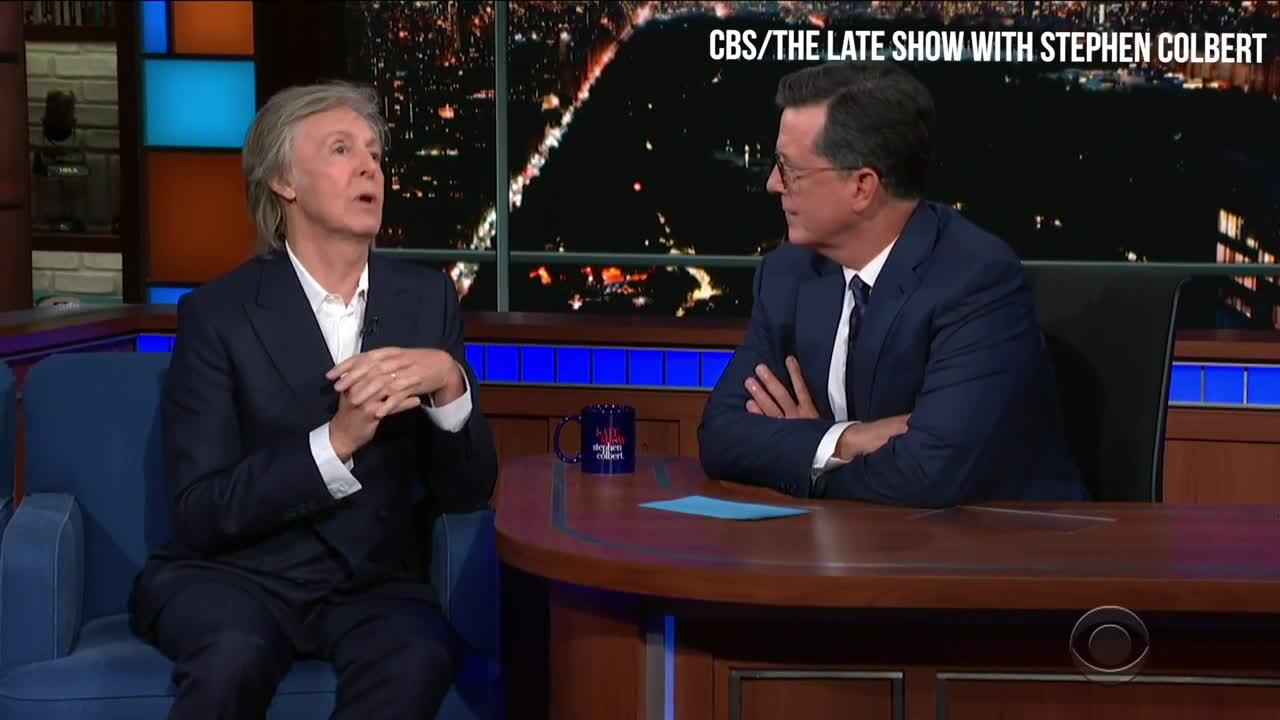 Paul McCartney sometimes dreams of John Lennon
The soundman turned down poor Yoko Ono's microphone...
Before we get started it's worth underlining that no, Yoko Ono didn't "break up The Beatles", and that she was an accomplished and acclaimed artist in her own right before she even met John Lennon.
With all that acknowledged, it's also fair to say that her improvised contribution to John duetting with his musical hero Chuck Berry took a few people by surprise, especially Chuck himself.
As one of the pioneers of rock 'n' roll, The Beatles were all massive Chuck fans, and covered around 15 of his songs during their early years.
They repeatedly picked Berry's hits when they popped up on the radio, and you can hear the Fab Four's versions of "Too Much Monkey Business', 'Carol', 'Johnny B. Goode', 'Memphis, Tennessee', 'Roll Over Beethoven', 'Sweet Little Sixteen', 'Rock and Roll Music' and 'I Got to Find My Baby' on the official Live at the BBC compilation.
"If you tried to give rock and roll another name, you might call it Chuck Berry," Lennon said on The Mike Douglas Show In 1972.
That week, Lennon and Ono had been given control of the decade-old show for a full week to try and give it a boost with younger viewers.
John Lennon & Chuck Berry en directo MUY RARO (1972)
Ex-Beatle Lennon grabbed at the chance to book his childhood rock 'n' roll hero, and Berry duly accepted, also agreeing to a bit of a jam with his hosts.
Berry and Lennon were joined by a backing band – including Ono on percussion – for a rambunctious run through Berry's own 'Memphis, Tennessee' and 'Johnny B Goode'.
A couple of minutes into the performance Yoko – who it's worth noticing had been given a mic, though probably just for her tomtom drum – gives an avant-garde wail to add to the sound.
The look on Chuck Berry's face when that happens is absolutely priceless, but he and John carry on playing and take it in their stride.
When Yoko pitches in again a few minutes later, they barely even notice beyond a half-chuckle.
A couple of minutes after that, Yoko grabs the mic once more and tries to yet again fill out the sound in the way only she can, with a sort of wibble-wobble wail.
Unfortunately or fortunately, depending on how you look at it, the sound engineer has clearly switched off her microphone at this point, not that Yoko has realised.
However you feel about Yoko's inimitable contribution to the duet, it certainly made a memorable collaboration even more memorable.