Who is the Fifth Beatle? George Martin, Brian Epstein, Pete Best and more
3 January 2023, 09:51 | Updated: 16 November 2023, 12:05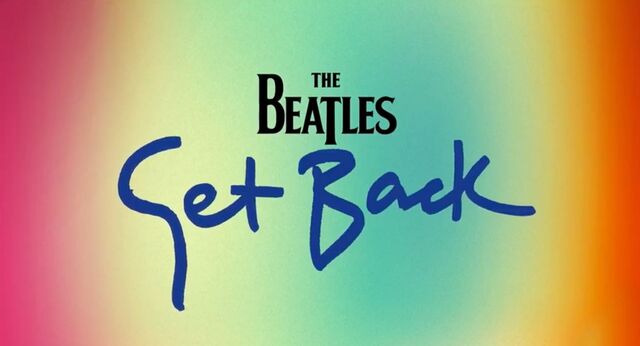 Watch the official trailer for The Beatles: Get Back on Disney Plus
Brian Epstein, George Martin, Yoko Ono and Murray the K... we rate the possible candidates for The Fifth Beatle.
The Beatles. John, Paul, George and Ringo. The Fab Four.
All four members of The Beatles wrote, played and sang. Individually, all four were magnificent performers and artists and together, they were the ultimate pop machine.
But ever since the 1960s, when the band were still very much together, the title of "The Fifth Beatle" has been bestowed on (or claimed by) a number of individuals.
There have been "Fifth Beatles" who played with the band, either on road or in the studio. "Fifth Beatles" behind the mixing desk or office chair. Even one prominent "Fifth Beatle" in a DJ booth.
So if there really is a Fifth Beatle, who is best deserving of that title? We round up the possible candidates and give them a mark out of ten on our Beatleometer.
George Martin
"If anyone earned the title of the fifth Beatle it was George."
That's what Paul McCartney said in his memorial post when George Martin died in 2016. Sure, Lennon talked down Martin's contribution in the early '70s, but he was raging against damn near everyone around then so we can take that with a pinch of salt.
There's certainly not a single person who contributed more to The Beatles' music outside the Fab Four themselves.
George Martin first heard The Beatles' music on tape on February 13, 1962 and truth be told wasn't bowled over until the band's face-to-face audition/recording session on June 6, 1962.
The band won Martin over with their sparkling wit and charming personalities and ended up by their side for most of the rest of their existence.
As he told his granddaughter years later: "The magic really came when I started to get to know them because they were terribly good people to know.
"They were funny, they were clever, they said all lovely things."They were the kind of people you like to be with. And so I thought If I feel this way about them, other people will... so therefore they should be very popular."
In the studio, George produced almost every single recording The Beatles made, bar Let It Be album "'Produced by George Martin, over-produced by Phil Spector," as Martin himself quipped), and the "reunion" singles 'Free as a Bird' and 'Real Love', whose Beatles-y status is up for grabs anyway.
Martin was much more than just a nob twiddler. He did most of the string and horn arrangements on the Beatles records (including 'Eleanor Rigby'), and stepped behind the piano, harpsichord or harmonium for songs across their career, from 'Misery' to 'In My Life' to 'All You Need Is Love'.
FIFTH BEATLE BEATLEOMETER SCORE: 9/10
Yoko Ono
The Beatles were long-established by the time Yoko Ono came into their orbit. She and John Lennon met on November 7, 1966 at the Indica Gallery in London.
Lennon was bowled over by Yoko' conceptual Ceiling Painting/Yes Painting and, despite John being married to Cynthia at the time, he and Ono quickly hit it off.
John and Yoko first collaborated on music together in May 1968, though Unfinished Music No. 1: Two Virgins was of course released under their names, rather than under The Beatles banner.
Revolution 9 (Remastered 2009)
So how is Yoko a Fifth Beatle? Well, by the time of The Beatles (aka The White Album), Yoko was pitching in on actual Beatles records.
She helped John choose which tape loops to use for 'Revolution #9, and that's her voice on the recording too ("and you become naked..."). She sang backing vocals on 'Birthday' (along with George's then-wife Pattie Harrison).
On the same album's 'The Continuing Story of Bungalow Bill' she didn't just co-sing one line, she sang "Not when he looked so fierce" completely solo – becoming the first and only woman to have a lead vocal on a Beatles song.
The Continuing Story Of Bungalow Bill (Remastered 2009)
Amid tensions with the other Beatles, that was the last of Yoko's official contributions to their music, though she was an ever-present in the studio during the recording of both Let It Be (as shown in the Let It Be film and Peter Jackson's Get Back), and Abbey Road.
When John and Yoko were in a car crash in June 1969, a doctor advised Ono to stay in bed, so John even got one installed in the studio during the Abbey Road recordings.
FIFTH BEATLE BEATLEOMETER SCORE: 6/10
Brian Epstein
"If anyone was the fifth Beatle, it was Brian." So said Paul McCartney.
Yes, we know Paul McCartney said almost exactly the same thing about George Martin, which may have some of you quibbling, but I'm not a great one for that.
Maybe it's one Fifth Beatle too many? What do you mean? It's great, it's Brian Epstein, it's bloody Paul McCartney talking about The Beatles, shut up!
For what it's worth, fellow Fifth Beatle George Martin himself said of Epstein: "He's the Fifth Beatle, if there ever was one."
While Martin signed the Beatles to EMI/Parlophone, it was Brian Epstein who "discovered" the band and went all in as far back as 1961.
Brian Epstein Interview - UK Tonight Show 1964
He first saw the band playing a lunchtime show at the Cavern Club on November 9, 1961, and the group signed a five-year deal with him on January 24, 1962.
"I was immediately struck by their music, their beat and their sense of humour on stage—and, even afterwards, when I met them, I was struck again by their personal charm," Epstein said later. "And it was there that, really, it all started."
While he cajoled them away from leathers and denim to suits and ties, unlike many pop managers of the time, he didn't get involved in the band's actual music – and that decision to give the group the creative space they earned and needed was one of his wisest.
Beatles interview after death of manager Brian Epstein
Some of his other business decisions weren't quite as savvy (signing away most of the band's merch rights), certainly in retrospect, but it's hard to imagine four lads from Liverpool getting signed up in London and taking the world by storm if they didn't have the tenacious and ever loyal Brian by their side.
Brian's tragic death in 1967 from a drug overdose is said by many to have marked the beginning of the end for The Beatles. It had. a deep impact on all of the Fab Four.
It was far from the only factor, but with Bri gone, some of the glue keeping the John, Paul, George and Ringo together had disappeared.
FIFTH BEATLE BEATLEOMETER SCORE: 8/10
Stuart Sutcliffe
Producers, significant others and managers are all well and good, but if we're talking about Fifth Beatles, we have to look at the people that were actual musicians who were actually in The Beatles.
Before they were Fab, they were actually Five, rather than four. John Lennon, Paul McCartney, George Harrison, Pete Best (more on him shortly) and Stuart Sutcliffe.
The Scottish-born Stuart Sutcliffe was the original bassist of The Beatles, having grown up in Liverpool and meeting John Lennon at the Liverpool College of Art.
Lennon and McCartney convinced Stuart to buy a bass, and he joined the duo and George Harrison in the then-called Silver Beetles in May 1960.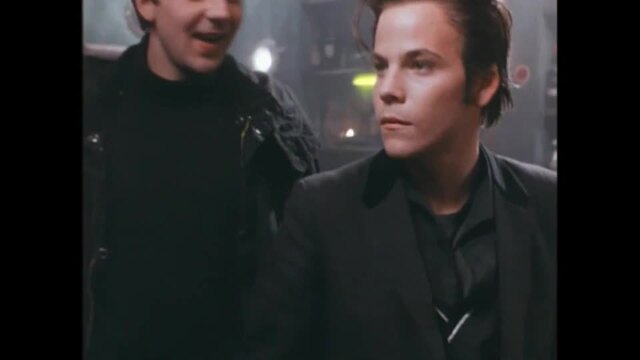 Backbeat: The original theatrical movie trailer
With Sutcliffe in the lineup, the band cut their teeth in the clubs of Hamburg, West Germany at the start of the decade, and while Stuart's vocal spot on 'Love Me Tender' got the crowds going.
There were mixed reports about his bass playing, though, and brewing jealousy in the Lennon-Sutcliffe-McCartney friendship triangle.
By July 1961, Sutcliffe decided to leave the group and focus on his painting, later earning a postgraduate scholarship and enrolling at Hochschule für bildende Künste Hamburg.
Tragically, after reporting severe headaches, Sutcliffe collapsed during an art class in February 1962. After a second collapse on April 10, 1962, he died from a brain haemorrhage. He was only 21.
Stuart was one of the many stars who appeared on the cover of the Sgt Pepper's Lonely Heart's Club Band album, while his bass playing featured on three 1960-recorded tracks on 1995's Anthology 1: 'Hallelujah, I Love Her So', 'You'll Be Mine', and 'Cayenne'.
FIFTH BEATLE BEATLEOMETER SCORE: 5/10
Pete Best
For all the tragedy of what followed, Stuart Sutcliffe's departure from The Beatles was his own decision. Original drummer Pete Best's exit was much more contentious.
Pete's mum Mona was the proprietor of the Casbah Coffee Club in Liverpool, where the band then known as The Quarrymen played some of their very first shows.
Having previously played with a rotating cast of drummers, the group asked Best to join on August 12, 1960, just before they went to Hamburg.
With a reputation of being "mean, moody, and magnificent", Best he played with the group for a couple of years.
Best played on the "failed" Decca audition. He also played on the fateful George Martin session. George pushed for the use of a session musician on the sticks in the studio.
Love Me Do (Anthology 1 Version)
That in itself wasn't unusual, but with personality issues also potentially a factor, John, Paul and George used the situation to push Pete out of the group.
Ultimately, they wimped out of doing it themselves and made Brian do the deed, even though he favoured keeping Best himself.
Best was sacked on August 16, 1962, having played his last two shows with the band the day before at the Cavern.
Pete didn't feature on any Beatles recordings released during their original run, but there was a whopping ten tracks with his drumming available Anthology 1, including the version of 'Love Me Do' recorded in June 1962.
FIFTH BEATLE BEATLEOMETER SCORE: 6/10
Chas Newby
After Stuart Sutcliffe left the band, and before Paul McCartney was badgered into moving over from guitar/piano, the band needed a bassist.
Enter Chas Newby, who was on holiday from university when he joined The Beatles for just four live shows in December 1960, playing a couple of dates at the Casbah Club in Liverpool, as well as gigs at the Grosvenor Ballroom and Litherland Town Hall.
John asked Chas to come along to West Germany, but Chas went back to uni, maybe changing the course of his life forever.
Since 2016, Chas has been playing in the reformed version of the Quarrymen.
FIFTH BEATLE BEATLEOMETER SCORE: 3/10
Jimmie Nichol
Unlike Chas, there was never any chance of Jimmie Nichol being a permanent member of The Beatles.
Nevertheless, he played more gigs for the band than Newby, taking up drum duties for eight whole gigs on The Beatles 1964 world tour.
When Ringo Starr caught tonsillitis, Epstein opted not to cancel the shows, but instead hired Jimmie to play the shows in Denmark, the Netherlands, Hong Kong and Australia.
"It was very strange, them going off without me," Ringo later said. "They'd taken Jimmie Nicol and I thought they didn't love me any more – all that stuff went through my head."
All was well though, and Ringo rejoined The Beatles on June 14 for their show in Melbourne.
FIFTH BEATLE BEATLEOMETER SCORE: 3/10
Billy Preston
Watch The Beatles rehearsing "Don't Let Me Down" in "The Beatles: Get Back"
Billy Preston's status as a possible Fifth Beatle has only grown over the years, and with very good reason.
He first met the band in 1962, but as things seemed to be falling apart during the Get Back sessions, George Harrison formally invited Billy to join in some recording sessions.
As we saw in the Get Back film, there was serious consideration about expanding the band to a five-piece and making Billy the official Fifth Beatle – a truly tantalising "what if?".
The rooftop performance of "Get Back" from the forthcoming docuseries "TheBeatles: Get Back"
After a fun run through 'I've Got a Feeling' John Lennon looked at Billy and said: "You're in the group."
So, John was very much in favour but Paul (probably correctly) noted how hard it was to get four guys on the same page without adding a fifth into the mix, so it never happened.
While he's not the only guest musician to appear on a Beatles release, Preston appeared on a surprisingly large number of songs over the band's last two albums.
The Beatles - Don't Let Me Down
That's Billy playing the organ on 'Something', and 'I Want You (She's So Heavy)' on Abbey Road, and him playing the organ again on 'Let It Be', and the Fender Rhodes electric piano on Let It Be's 'Don't Let Me Down', 'One After 909', 'Dig A Pony', 'I've Got a Feeling', and 'Get Back'.
On Let It Be, his songs were marked as being "with Billy Preston", and the man even received joint credit on the 'Get Back' single.
Outside of George Martin, no-one played on more of the Fab Four's recordings. The band had of course stopped playing live by the time Billy "joined" the group, but as the Let It Be and Get Back films show, Billy was very much present and playing on their final Rooftop Performance.
FIFTH BEATLE BEATLEOMETER SCORE: 8/10
Neil Aspinall
Ever the contrarian, George Harrison's two picks for the "Fifth Beatle" title weren't any of their former or guest musicians, or even Brian Epstein.
Speaking at the band's induction at the Rock and Roll Hall of Fame, George suggested that Neil Aspinall and Derek Taylor were the actual Fifth Beatles.
A school pal of George and Paul, Neil was hired as a part-time road manager by Pete Best in 1961, charging the band five shillings a gig to go from place-to-place in his eighty quid old, grey and maroon Commer van.
He was soon earning enough to quit his dayjob as an accountant and become the group's full time road manager.
Within You Without You (Remastered 2009)
Awkwardly, Neil later fathered a child with Mona Best, having rented a room in her home above the Casbah. Pete Best's younger brother Vincent "Roag" Best was born three weeks before Best was kicked out of the band.
That didn't seem to sour things though. Neil later became the group's personal assistant, briefly their manager after Epstein died, and eventually CEO of Apple Corps – a position he held until a year before his death in 2008.
Aspinall was involved in marketing the band's music, videos and merchandise, and to burnish his "Fifth Beatle" credentials, he even popped up on a few recordings.
That's Neil playing the tambura on 'Within You Without You' and harmonica on 'Being for the Benefit of Mr Kite!' on Sgt Pepper's Lonely Hearts Club Band, as well as a touch of percussion on 'Magical Mystery Tour' and backing vocals on 'Yellow Submarine'.
FIFTH BEATLE BEATLEOMETER SCORE: 7/10
Derek Taylor
On to George's other Fifth Beatle, who was the band's press officer in 1964, and from 1968-1970, working as a publicist for The Byrds, The Beach Boys and The Mamas and the Papas in between and helping to stage the Monterey Pop Festival
A hunter-turned-gamekeeper, Derek worked as a journalist before he was hired by the band.
Tasked by his editors at the Daily Express to give a 1963 Beatles gig a good kicking, he instead told the truth about how brilliant they were.
That endeared him to the band, and he ended up working on George Harrison's regular newspaper column and Brian Epstein's memoir A Cellarful of Noise.
Happiness Is A Warm Gun (Remastered 2009)
He was the group's press officer for their US tour in 1964 before he and Epstein fell out, but returned to the group in 1968 to work as the press officer for Apple Corps, helping to shape the band's final years.
Like Aspinall, Taylor did make a slight contribution to the band's actual music, too, albeit without credit.
The Beatles' 'Happiness is a Warm Gun' was inspired by an acid trip shared by Taylor and John Lennon, with Derek pitching in some words, and also lent a hand to George Harrison for 'Savoy Truffle' on the same album.
FIFTH BEATLE BEATLEOMETER SCORE: 5/10
Freda Kelly
Regardless of George's thoughts, if we're considering non-musical (and non-Epstein) characters like Neil and Derek as our Fifth Beatle, we also have to give a shoutout to Freda Kelly.
The Dublin-born secretary worked as a typist in Liverpool and often nipped out on her lunchbreak to see the fledgling band.
"I saw The Beatles mostly at the Cavern on my dinner hour sessions, when it was a lot more relaxing and not many people went," Freda explained.
"They often didn't have a running order so you could just shout up and ask them to do a number and they would do it."
She saw the group over 200 times in those early days, so when Brian Epstein started managing them, he tapped her up as his secretary.
Good Ol' Freda trailer – the Beatles secretary Freda Kelly
At the same time, the then-17-year-old took over the Beatles Fan Club from Roberta "Bobby" Brown.
"She didn't want to do it any more," Freda later explained.
"This was when The Beatles started to become a little bit famous in Liverpool. Then Brian asked me to take it over. So for both jobs, I didn't apply for them. I was very lucky, I was offered them."
Freda initially popped her home address as the fanclub HQ. After the first vanload of mail arrived she soon got that fixed to Epstein's work office.
Kelly produced a monthly fanclub magazine, stayed up all night responding to fan letters, and ended up becoming a trusted ear to the members of the group.
She ran the fan club from 1962 all the way to 1972 – two years after the split – making her association with the band longer and deeper than several other names on this list.
FIFTH BEATLE BEATLEOMETER SCORE: 7/10
Mal Evans
A part-time bouncer at the Cavern (apparently George Harrison had passed on his name to the club), Mal Evans was hired by Brian Epstein as the group's assistant roadie and bodyguard in 1963.
He took turns driving the van with Neil Aspinall, and also set up and tested their equipment before live shows.
Mal was an all-round gofer for the band, running off to get anything for the Fabs at a moment's notice – even Ringo's pants.
He was by The Beatles' side for pretty much the rest of their career, and was there when Bob Dylan introduced the band to cannabis, with McCartney and Evans getting very high together.
Mal Evans just being a jolly old chap
Like some of the other people on this list popped up on their recordings, and we don't just mean the chorus of 'Yellow Submarine', either.
Being heavily directed by nods from Paul, Mal played the organ on 'You Won't See Me', and also harmonica on 'Being For The Benefit of Mr Kite', tambourine on 'Dear Prudence' and trumpet on 'Helter Skelter', hit an anvil on 'Maxwell's Silver Hammer' and stirred a bucket of gravel for 'You Know My Name (Look Up The Number)'.
Evans also sorted the alarm clock for 'A Day in the Life' and was one of five people smashing down that last piano chords.
Beatles Roadie Mal Evans Diary: Read by his son Gary
According to his unpublished diaries, Mal even claimed to have given Paul a hand writing songs like 'Fixing a Hole' on Sgt Pepper's Lonely Heart's Club Band.
Mal was a minor but unmistakable figure in The Beatles' movies. That Channel swimmer in Help! asking for The White Cliffs of Dover? That's Mal, as was the chap carrying an upright bass in A Hard Day's Night and a Magical Mystery Tour bus conjurer.
Beset by financial troubles, drugs and depression, Evans was tragically shot dead by the police at his Los Angeles home after threatening them with an air rifle.
FIFTH BEATLE BEATLEOMETER SCORE: 6/10
Eric Clapton
While My Guitar Gently Weeps (2018 Mix)
Flown in by George Harrison to add a guitar solo to 'While My Guitar Gently Weeps', and when George walked out of the band during the Get Back sessions Lennon dismissively suggested having Eric replace George.
Obviously, it didn't happen.
FIFTH BEATLE BEATLEOMETER SCORE: 2/10
Tony Sheridan
My Bonnie (Anthology 1 Version)
The John, Paul, George and Pete era of The Beatles worked as Tony Sheridan's backing band in 1961 during their second trip to Hamburg.
As well as playing live, they recorded a number of tracks, with 'My Bonnie' (backed with 'The Saints') getting a release in October 1961 in Germany and January 1962 in the UK, just nine months before 'Love Me Do'.
Initially credited to Tony Sheridan and The Beat Brothers, 'My Bonnie' was naturally re-released as Tony Sheridan and The Beatles after The Fab Four found fame.
FIFTH BEATLE BEATLEOMETER SCORE: 2/10
Andy White
Love Me Do (Remastered 2009)
The session man whose hiring partially precipitated the sacking of Pete Best and hiring of Ringo Starr wasn't really in The Beatles, but he's obviously worth a mention.
It was actually the later-recorded Ringo version of 'Love Me Do' that was released as a single (and that appears on the Past Masters compilation) but its Andy White's drumming on the version of Please Please Me (and also on the 1962–1966 compilation (aka The Red Album), with Ringo relegated to tambourine.
Andy also played drums on 'Love Me Do's flip 'PS I Love You', with Ringo on maracas this time, with the same recording included on Please Please Me.
FIFTH BEATLE BEATLEOMETER SCORE: 2/10
Murray the K
1970s Murray the K on The Beatles American Invasion | Premium Footage
As the first person to be officially (if jokingly) dubbed "The Fifth Beatle" (he used it to describe himself), we can't not include Murray the K.
Groundbreaking DJ Murray Kauffman was one of the band's biggest champions over in the US, even travelling with the group on their early trips to the US in 1964.
So the story goes, one other journalist in Washington DC asked: "What the f**k is Murray the K doing here?"
George Harrison quipped: "Murray's the fifth Beatle."
FIFTH BEATLE BEATLEOMETER SCORE: 1/10