How Paul McCartney nearly got hit by a car on the Abbey Road zebra crossing
9 January 2023, 10:43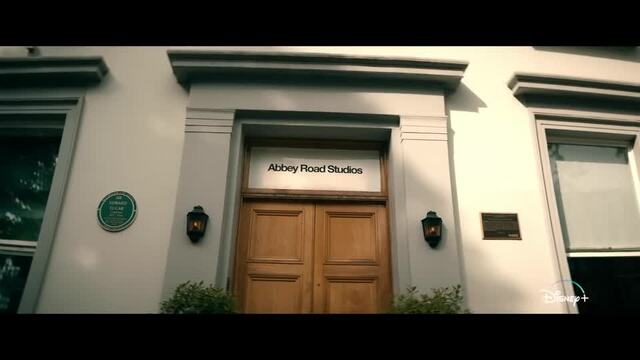 If These Walls Could Sing documentary trailer
Paul McCartney was celebrating the history of the Abbey Road Studios when disaster nearly struck.
It's probably the most famous pedestrian crossing in the world.
Ever since John Lennon, Paul McCartney, George Harrison and Ringo Starr stepped on to the black and white stripes for the front cover of The Beatles' Abbey Road album, the zebra in St John's Wood, north-west London has been a place of pilgrimage for fans.
Music lovers from all over the world visit and re-create the iconic sleeve (carefully, because the road is still very much in use), and the Abbey Road website even features a camera focused on the crossing that broadcasts live footage to the world.
So it's maybe no surprise that Paul McCartney himself decided to make use of the crossing himself – presumably with his shoes on this time – when he was visiting to film his part of a documentary at the studios where The Beatles recorded nearly all of their music.
Called If These Walls Could Sing, the Disney+ film is the directorial debut of Paul's daughter Mary.
It features interviews with her dad, as well as other stars who have recorded at Abbey Road, including Ringo Starr, Elton John, Nile Rodgers, Roger Waters, and Noel and Liam Gallagher.
"The bit where the car nearly ran him over on the zebra crossing, that was so funny," Mary told The Mirror.
"As we were leaving, I said, 'I'll film you' and he went over and this car totally didn't stop for him!"
Good Ol' Freda trailer – the Beatles secretary Freda Kelly
Mary added: "I was really nervous showing the film to my dad. I took him to a cinema to watch it and kept thinking, 'Oh my goodness, I hope he likes it'.
"The next day, I was at an event and somebody said, 'I saw your dad and he was talking about the documentary for ages'.
"It's somewhere he's really passionate about so when he heard I was doing the documentary, he was really pleased and it made him think about Abbey Road again and a lot of the stories."