Julian Lennon bumps into Paul McCartney at the airport and shares a brilliant selfie
14 November 2022, 12:19 | Updated: 26 September 2023, 13:34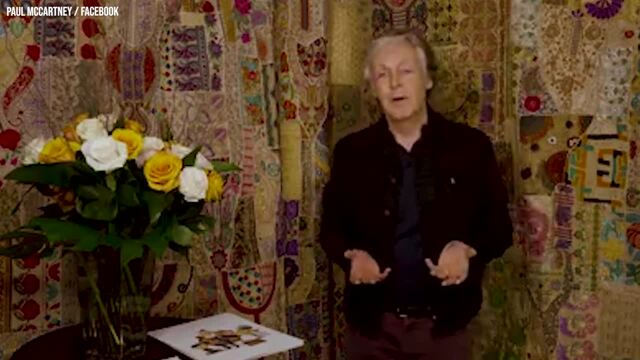 Paul McCartney debuts his new children's picture book called Hey Grandude!
Julian Lennon and Paul McCartney have a history going way back.
Following the release of The Beatles docuseries Get Back and his own Jude album, Julian Lennon has understandably been talking about the old days quite a bit recently.
So perhaps there was no better time for him to bump into his late dad's old bandmate Paul McCartney.
John Lennon's first son, who was born in 1963 to Lennon's first wife Cynthia, shared an adorable selfie after he and Macca had crossed paths at the airport.
"It's Amazing who you run into in an airport Lounge!" said Julian.
"None other than Uncle Paul…. So, so lovely, and what are the chances… Thankful…. ❤️🙏🏻😘"
As well as the joint selfie, Julian posted a snap of Sir Paul listening to the Jude album, which is Julian's first since 2011's Everything Changes.
The title of the record is a nod to The Beatles 'Hey Jude', which was originally written by McCartney as 'Hey Jules' for Julian to comfort him when John and Cynthia were breaking up.
The album sleeve features a photograph of Julian taken by May Pang – who had a relationship with John during his infamous "Lost Weekend" in 1973 and 1974.
Julian and his dad had a strained relationship during his lifetime, with the pair not spending much time together aside from when John and May Pang were briefly together.
"Paul and I used to hang out a bit – more than dad and I did," Julian said in 2002.
"We had a great friendship going and there seem to be far more pictures of me and Paul playing together at that age than there are pictures of me and dad."