John Lennon's son Julian Lennon says Get Back film made him love his dad again
23 November 2021, 12:29 | Updated: 25 September 2023, 13:30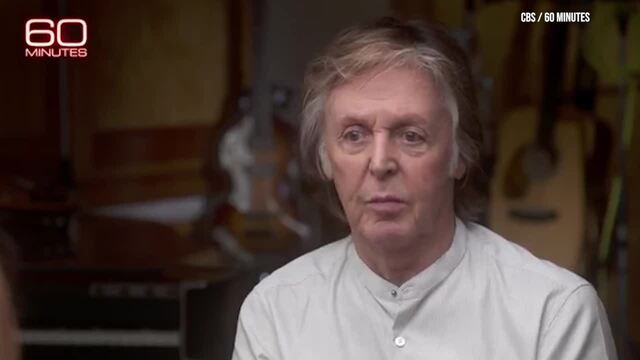 Paul McCartney says that John Lennon only paid him a compliment once
Julian Lennon and his dad John never had the most straightforward relationship.
Peter Jackson's highly-anticipated Get Back miniseries promises to be a treat for fans of The Beatles, and it's already had a massive impact on those closest to the band.
George Harrison's son Dhani has already said that his dad would have been a fan of the films, and now John Lennon's son Julian has described the project as "life-changing".
Having watched a 100-minute movie-length edit of the series at the El Capitan Theatre in Hollywood last week, Julian posted a photograph on Instagram of himself with his half brother Sean Ono Lennon.
"What an Amazing night, firstly seeing 'Get Back' & then Stella's Event afterwards…," Julian said.
"The One True thing I can say about it all, is that it has made me so proud, inspired & feel more love for My/Our family, than ever before… "
He added: "And the film has made me love my father again, in a way I can't fully describe….
"Thank you to All who had a hand, in bringing this project to fruition… Life Changing ♥️🙏🏻😘"
The Beatles: Get Back | Official Trailer | Disney+
Julian and John were known to have had a strained relationship while John was alive.
John's first child, Julian was born in 1963 as The Beatles fame went stratospheric, and John and Julian's mother Cynthia divorced in 1968.
Julian has been open about his struggle to connect with his dad, suggesting at times that he had a better relationship with Paul McCartney than with his own father.
I've Got a Feeling Clip | The Beatles: Get Back | Disney+
He described his dad as a "hypocrite", but also acknowledged that they had a better relationship towards the end of his dad's life in the mid-1970s, especially while John was in an 18-month relationship with music executive May Pang.
Originally planned for a 2020 cinema release, The Beatles: Get Back will now air exclusively in three parts on Disney+ on November 25, 26, and 27, 2021.