Paul McCartney has great TikTok moment with reaction to a fan's hilarious confession
21 April 2023, 11:39 | Updated: 26 September 2023, 13:53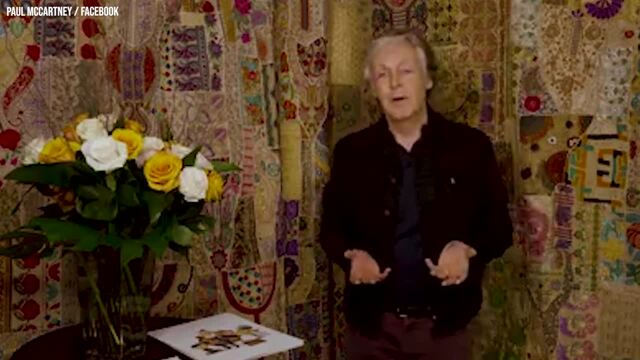 Paul McCartney debuts his new children's picture book called Hey Grandude!
We've all read Flat Stanley, haven't we?
Into his 80s, Paul McCartney is showing no signs of slowing down.
The former Beatles man released his 18th solo album McCartney III in 2020, winning some of his best reviews in decades, while he continues to tour the world.
And even the newest social media platforms aren't immune to his charms it seems, as footage from a live show been doing the rounds on TikTok in recent days.
He can thank one of his long-time fans for that, after her homemade sign at a concert took him by surprise.
On the clip posted to the site, a woman is seen holding up a sign reading: "I tried to mail myself to you when I was six."
That's an approach that may have worked out for Flat Stanley (and less well for Waldo Jeffers in The Velvet Underground's 'The Gift') but we don't think it would be all that successful in the real world.
In the clip you can see a surprised Paul McCartney read the sign when it was flashed up on the big screen before quipping: "Not sure how that's gonna work."
The crowd, naturally, lapped it up, and the video has clocked up over 815,000 views and 100,000 likes.
The Beatles - Please Mister Postman [COLORIZED & Raw Vocals]
Last year, McCartney went on his Got Back tour of the US and also headlined the Glastonbury Festival in the UK.
He had previously topped the bill at the festival back in 2004.