Queen's 15 greatest songs ever, ranked
17 November 2021, 16:38 | Updated: 5 October 2023, 12:05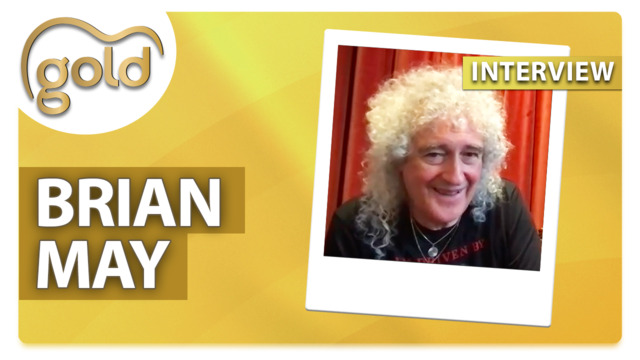 Some bands don't have enough songs for a Greatest Hits. Queen have had three and counting.
Powered by the songwriting and performing talent of Freddie Mercury, Brian May, John Deacon and Roger Taylor, Queen had more hits up their sleeves than most bands.
They proved that with the release of Greatest Hits in 1981, Greatest Hits II in 1991 and Greatest Hits III in 1999 – three compilations packed with classic songs.
Gold's Hall of Fame: Queen
So it's been far from easy to whittle that list down to just 15 of their finest songs, but we've given it a fair go.
Read on for the ultimate beginner's guide to Queen, or a chance for superfans to have a blast of their absolute greatest.
You're My Best Friend

Queen - You're My Best Friend (Official Video)

Written by "the quiet one" John Deacon for his wife Veronica Tetzlaff, 'You're My Best Friend' appeared on 1975's A Night At The Opera.

It says something about how gorgeously romantic it is that it's more than good enough to emerge from the massive shadow cast by the preceding single 'Bohemian Rhapsody' as one of Queen's best-loved songs.

As well as the bass, John played the Wurlitzer electric piano on the song – not that Freddie was a fan.

"I refused to play the damn thing," Mercury said of the electric piano. "It's tinny and horrible and I don't like them. Why play those things when you've got a lovely superb grand piano?"

Radio Ga Ga

Queen - Radio Ga Ga (Official Video)

Solely written by drummer Roger Taylor, 'Radio Ga Ga' is one of those many Queen songs that feels purpose-built for having crowds clap and sing along in a packed out stadium.

A single from 1984's The Works, Rog apparently originally wrote it for his solo album, playing on his son muttering "radio ca-ca" when heard a song he didn't like on the radio.

On hearing it, Queen insisted they record it, with John and Freddie building on the Roland Jupiter-8 synth and Linn LM-1 drum machine to turn it into the vocoder-laden classic we all know and love, taking it all the way to number two in the UK charts.

A Kind of Magic

Queen - A Kind of Magic (Official Video)

Another of Roger Taylor's, 'A Kind of Magic' was the end theme for fantasy classic Highlander, riffing on Connor MacLeod (Christopher Lambert) calling his immortality "a kind of magic".

The song also nicks catchphrases "one prize, one goal" "no mortal man" and "there can be only one" from the film, and popped villain The Kurgan on the sleeve.

An excellent turn of phrase, the band also used it as the title for 12th album, and the song itself is a catchy, finger-clicking bit of pop fun. Oh, and Chris Rea claims he did the finger clicks.

One Vision

Queen - One Vision (Extended) 1985 [Official Video]

Written by the whole band, this 1985 single grew out of an idea by Roger Taylor and was half-inspired by Martin Luther King's 'I Have A Dream' speech.

The lead single and opener from the following year's A Kind of Magic, it was packed with cool synth sounds and FX and earned the band a top ten hit in the UK.

Oh, and yes, that is Freddie yelling FRIED CHICKEN instead of ONE VISION right at the end, because you should never take yourself too seriously.

Another One Bites The Dust

Queen - Another One Bites the Dust (Official Video)

A US number one hit, John Deacon's staccato 'Another One Bites the Dust' shows just how much depth Queen had in their material.

Taken from 1980's The Game, it mashes up Queen's prog sound with the disco influence of Chic.

"That Queen record came about because that Queen bass player ... spent some time hanging out with us at our studio," said Bernard Edwards.

Apparently, it was just going to be an album track at first before black radio in the US picked it up.

"Michael Jackson actually suggested we release it as a single," John remembered. "He was a fan of ours and used to come to our shows."

I Want It All

Queen - I Want It All (Official Video)

"It was just this riff that I was obsessed with for months," said Brian May, the main writer of this lead single from 1989's The Miracle.

"The actual title was a favourite phrase of Anita's, a very ambitious girl, 'I want it all, and I want it now'."

A number three UK hit, Brian lamented the fact that they never got to play this rebel anthem live with Freddie.

He knew that it'd be up there with 'We Will Rock You' and 'We Are The Champions' for crowd participation.

Don't Stop Me Now

Queen - Don't Stop Me Now (Official Video)

A number nine UK single from The Miracle, 'Don't Stop Me Know' has only grown in popularity over the years since it was included in the band's first Greatest Hits.

Written by Freddie, it's a joyous and unashamed celebration of a life lived hard and a life lived well, that dares the listener to challenge someone having a real good time.

The Show Must Go On

Queen - The Show Must Go On (Official Video)

The last track on the last Queen album before Freddie's death, 'The Show Must Go On' was the highlight of Innuendo and one of the band's most enduring songs.

Credited to the whole band, though Brian May wrote the bulk of it, it's an absolute showstopper with a virtuoso performance from Freddie, whose health had sharply deteriorated by this point.

"Fred, I don't know if this is going to be possible to sing," Brian May told his frontman when giving him the song.

"And he went, 'I'll f**king do it, darling' – vodka down – and went in and killed it, completely lacerated that vocal."

Killer Queen

Queen - Killer Queen (Top Of The Pops, 1974)

A Freddie-penned song from 1974's Sheer Heart Attack, with its band-referencing title 'Killer Queen' could have been the group's signature, if they didn't have so many other massive tracks vying for that (ahem) crown.

It was Queen's breakthrough hit, reaching number two in the UK charts and 12 in the US, and featured some of those classic multi-part harmonies the band would soon become world-famous for.

I Want To Break Free

Queen - I Want To Break Free (Official Video)

Taken from 1984's The Works, 'I Want To Break Free' was arguably John Deacon's best songwriting contribution to the band.

It was a number three hit in the UK, and massive elsewhere in the world (except North America, for some reason).

People probably best remember the song for its cheeky video – Roger Taylor's idea – which riffed on Corrie and featured all four members of the band in gorgeous drag, showing the sort of charisma, uniqueness, nerve and talent that would have Ru Paul applauding.

We Will Rock You

Queen - We Will Rock You (Official Video)

Released as a double A-side with 'We Are The Champions' (see below), Queen gave fans two incredible sporting anthems in one package.

It's a masterful construction from Brian May, with most of the song made up only of Freddie's a capella vocals and "body percussion" with the band stamping and clapping.

And then right at the end there's that guitar tone building in volume and May's solo takes over.

Too Much Love Will Kill You

Queen - Too Much Love Will Kill You (Official Video)

The first time we heard this stone-cold classic was when Brian May played it at 1992's Freddie Mercury Tribute Concert, with a studio version following on May's solo debut Back to the Light a few months later.

But the song was first recorded by Queen in 1989 and intended for that year's The Miracle album, but it was shelved because of issues with the songwriting credits – May had co-written it with Frank Musker and Elizabeth Lamers.

Thankfully the Freddie/Queen version was eventually released on 1995's Made in Heaven, four years after Mercury's death, and the band didn't change a note from their 1989 mix.

Not actually written about Freddie's troubles, it was in fact written by May about the breakdown of his first marriage and his falling for his wife-to-be Anita Dobson, but Queen's version

"I loved working with Freddie to do that vocal," May said of the band's version.

"We were aware that the song was becoming something different, and it meant something different.

"We were all aware of it. We obviously knew Freddie's days were probably limited barring a miracle."

Under Pressure

Queen - Under Pressure (Official Video)

Most bands have to get by with one or two songwriters in the group – if they have any at all.

Queen had FOUR, so it's not like they needed the help, but you don't turn down the chance to jam with David Bowie, do you?

The two rock behemoths joined forces in Switzerland, had a bit of fun playing around with a Queen demo before Bowie took control and directed things towards 'Under Pressure',

"We'd never actually collaborated with anybody before, so certain egos were slightly bruised along the way," Roger admitted years later, but the rough and tumble was definitely worth it.

One of the ultimate duets, it went all the way to number one when it was released in late 1981. Just don't mention Vanilla Ice (and definitely don't mention Jedward).

We Are The Champions

Queen - We Are The Champions (Official Video)

Inspired by football crowds and the band being serenaded by fans with 'You'll Never Walk Alone', Freddie Mercury got his head down and wrote the ultimate sporting anthem.

Taken from the News of the World album, released as a single October 1977, with 'We Will Rock You' on the B-side. What a single.

"I was thinking about football when I wrote it," Mercury said 1978. "I wanted a participation song, something that the fans could latch on to.

"Of course, I've given it more theatrical subtlety than an ordinary football chant."

Brian May later added: "We wanted to get the crowds waving and singing. It's very unifying and positive."

Mission accomplished.

Bohemian Rhapsody

Queen – Bohemian Rhapsody (Official Video Remastered)

Gold listeners have consistently voted 'Bohemian Rhapsody' the greatest song of all time, with the track topping our Top 300 year after year, and who are we to argue?

Written by Freddie, it's a six-minute epic suite without a chorus, mashing up hard rock, opera and swooning balladry, it absolutely shouldn't work, but completely does.

Released in October 1975, it topped the UK singles chart for nine weeks and was the standout not just of that year's A Night At The Opera album, but maybe Queen's whole career.

It went top 10 in the US, and reached the UK summit again in 1991 after Freddie's death, and has shifted the equivalent 10 MILLION units, and is certified diamond.

Given a second life in 1992 with that headbanging car scene in Wayne's World (not that it needed it), it's an absolute masterpiece.