Mick Jagger explains why The Rolling Stones have cancelled 'Brown Sugar'
22 April 2022, 09:32 | Updated: 13 September 2023, 14:37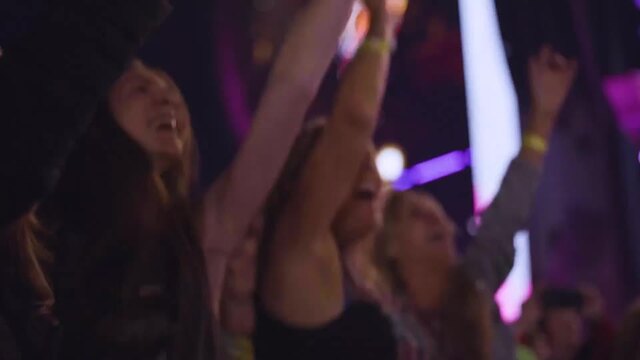 Watch the Rolling Stones SIXTY 2022 Tour Announcement
'Brown Sugar' was dropped from The Rolling Stones' No Filter tour and it probably isn't coming back.
The Rolling Stones have courted controversy from their earliest days.
Some of their very biggest songs are about sex ('Satisfaction') drugs ('Mother's Little Helper') and even war, rape, and murder ('Gimme Shelter').
The group's 1971 album Sticky Fingers opened with one of their most controversial tracks, 'Brown Sugar', mainly written by frontman Mick Jagger.
The lyrics are messy and ambiguous, mashing up themes of race, slavery ("Skydog slaver know he's doin' all right), violence ("Hear him whip the women, just around midnight"), and non-consensual, possibly underage sex ("Brown Sugar, how come you taste so good? / Brown Sugar, just like a young girl should").
The song has been played well over 1,000 times by the Stones in concert since, and was a regular set-closer as late as 2019.
Brown Sugar (2009 Remaster)
But when the band picked up their No Filter tour after lockdown last year, it was noticeably absent from their performances.
"The early days were the days of shock and awe, things can't stay like that for ever," Jagger told Swedish Radio, as quoted by The Mirror.
"When you start out, I mean popular music is always in need of shaking up. We were quite good at that."
He added: "We had our own style and our own way of approaching things and we had a different way of behaving. And it provoked a lot of people.
"I thought a lot of it was super over-reaction but it became a bit of a cliché. It served us well in some ways... we got noticed."
Last year when it was first noticed the song was dropped, Jagger told the Los Angeles Times: "We've played 'Brown Sugar' every night since 1970, so sometimes you think, 'We'll take that one out for now and see how it goes'. We might put it back in.
The Rolling Stones - Brown Sugar (Live) - OFFICIAL
Stones guitarist Keith Richards added: "You picked up on that, huh? I don't know. I'm trying to figure out with the sisters quite where the beef is.
"Didn't they understand this was a song about the horrors of slavery? But they're trying to bury it. At the moment I don't want to get into conflicts with all of this s**t.
"But I'm hoping that we'll be able to resurrect the babe in her glory somewhere along the track."
The Rolling Stones are playing a trio of UK shows on their Sixty anniversary tour, including performances at Anfield Stadium in Liverpool, and two concerts at London's Hyde Park.
The band have returned to touring without long-standing drummer Charlie Watts, who died suddenly last year at the age of 80.
He has been replaced in the lineup by his friend and long-time band associate Steve Jordan.