Mick Jagger stars in hilarious 'How to Quarantine' sketch - watch the video here
5 May 2020, 16:11 | Updated: 13 September 2023, 14:45
Mick Jagger has starred in a hilarious sketch for The Tonight Show, showing how he is coping with the lockdown.
The 76-year-old rocker tackled some overdue household chores for the "How to Quarantine" charity video.
In the video, parodying a black-and-white BBC news report from the 1940s, Mick can be seen up a ladder hammering nails, and under the bonnet fixing his car.
Watch the full Mick Jagger video below:
Mick Jagger Shows Jimmy How to Quarantine
The Rolling Stones frontman can then be seen at home on his country estate herding sheep and tending to his own vegetable patch.
The skit was filmed for The Tonight Show in support of Save the Children, hosted by Jimmy Fallon.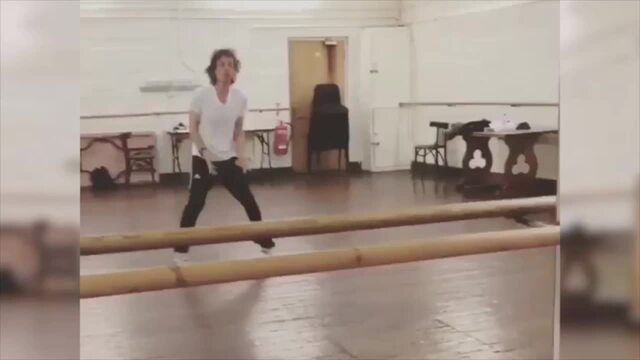 Mick Jagger proves he's still got the moves... like Jagger
Mick has also been keeping busy with virtual concerts, such as the iFor India concert, to raise money for those affected by the coronavirus pandemic in India.
He also joined his fellow Rolling Stones bandmates for Global Citizen's One World: Together At Home virtual coronavirus relief concert.