Mick Jagger releases new solo song 'Strange Game' for Gary Oldman TV show
1 April 2022, 09:40 | Updated: 13 September 2023, 14:43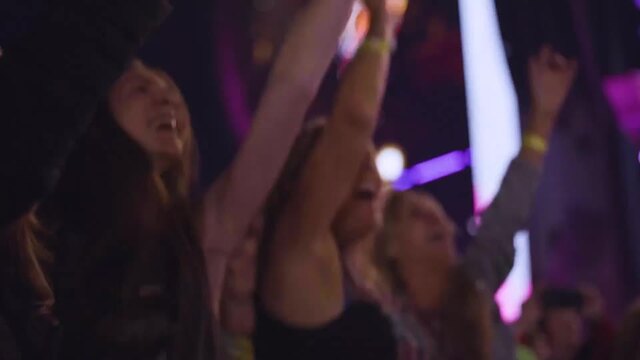 Watch the Rolling Stones SIXTY 2022 Tour Announcement
Mick Jagger is getting ready for a Rolling Stones tour but is also keeping busy on the side.
The Rolling Stones are gearing up for their massive Sixty anniversary tour, but all the core members of the group have other things going on, too.
Keith Richards has been promoting his solo reissues, Ronnie Wood has got in the studio with Faces, and now Mick Jagger has released a high-profile solo single.
"Out of the blue, I got an email from a guy I didn't know, [composer] Daniel Pemberton," Jagger told Rolling Stone.
"I'd heard of him, because he'd done quite a lot of TV and film music, English guy, and he'd gotten a lot of kudos [and] nominations for awards.
"He said, 'Would you be interested in doing this TV theme?'. I'm always up for doing something different."
Strange Game (From The ATV+ Original Series "Slow Horses")
Mick has co-written and sings on the song 'Strange Game', which features on the Apple TV+ show Slow Horses.
The series is an adaptation of Mick Herron's best-selling Slough House novels and stars Gary Oldman in the lead role as Jackson Lamb, with the supporting cast including Olivia Cooke, Jonathan Pryce, Kristin Scott Thomas, and Jack Lowden.
The song is out now, and the series is also available to watch in full.
Slow Horses — Official Trailer | Apple TV+
Mick revealed that he was already a fan of Herron's "slightly reinvented" spy books, and said that he "ripped off a whole bunch of lyrics straight away" when he got the gig.
"It's got a slight Kurt Weill vibe to it, but it's still kind of bluesy without being a blues," Jagger said of his song.
"It's not my usual kind of thing; it kind of is and isn't."
Series director James Hawes said: "We always wanted a song to set the tone for the show and there was only ever one name in my mind – Mick Jagger.
"Hearing the track for the first time was utterly thrilling. Mick's lyrics and performance have totally nailed the mood of Slow Horses, with all the humour and swagger I dreamed of."
Daniel Pemberton added: "Working with Mick Jagger has been one of the most exciting collaborations of my professional career.
"I think we have managed to create an incredibly unique and original titles theme and I cannot wait for the rest of the world to hear it."
EAZY SLEAZY — Mick Jagger with Dave Grohl — Lyric video
Mick has only released four solo studio albums during his six decades in music: She's The Boss (1985), Primitive Cool (1987) , Wandering Spirit (1993) and Goddess In The Doorway (2001).
His first solo single came back in 1970 with 'Memo From Turner', which was co-written with Keith Richards and featured in Nic Roeg's movie Performance.
Jagger's last single was 'Eazy Sleazy', the 2021 collaboration with Foo Fighters frontman Dave Grohl,