Lost George Harrison and Ringo Starr song from 1968 unearthed
11 November 2021, 10:46 | Updated: 25 September 2023, 13:25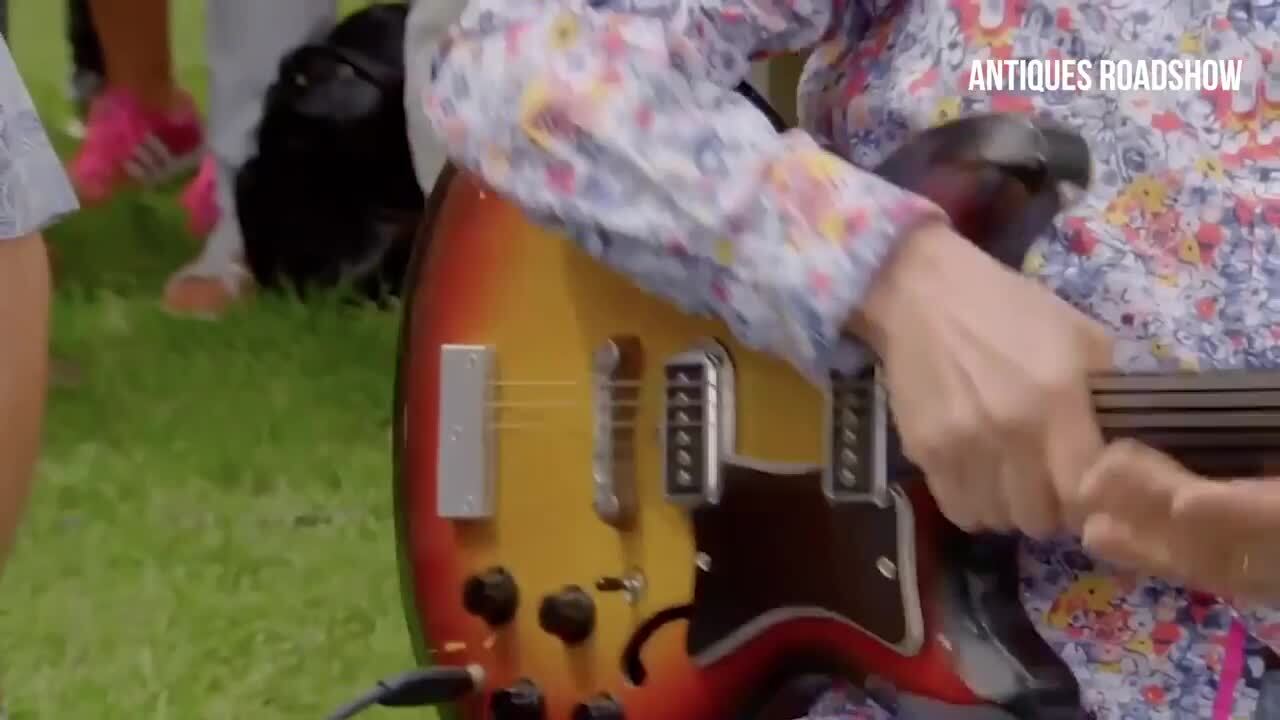 Guitar once owned by John Lennon and George Harrison appears on Antiques Roadshow
The two Beatles laid down their contributions during a break in the recording of 'Hey Jude'.
A previously lost song featuring contributions from Beatles George Harrison and Ringo Starr has been unearthed.
Called 'Radhe Shaam', the track was written and produced by broadcaster Suresh Joshi in 1968, BBC News reports.
George contributed guitar and Ringo added drums to the track during a break in the sessions for 'Hey Jude' at Trident Studios in Soho, London.
Joshi was at the same studio working on the music for a documentary called East Meets West when his friend George popped by with Ringo.
The pair offered to play on the track, which also featured Hindi-language vocals from Aashish Khan.
On why the song wasn't released at the time, Joshi said: "Time had gone on, The Beatles were breaking up and had various problems so no-one wanted to.
"The song itself revolves around the concept that we are all one, and that the world is our oyster."
The song was thought lost, but it was recently found by Joshi's friend Deepak Pathak, who was visiting him during lockdown.
It later was played to an invited audience of 100 people at the Liverpool Beatles Museum.
Liverpool Beatles Museum manager Paul Parry said: "It was quite a moment. It took you somewhere else.
"It was unmistakably George's guitar [and] it was like almost bringing him back to life. It was unmistakeably Ringo's drumming too."
Bangla Desh (Bonus Track)
Harrison was already a big fan of Indian music, having met Ravi Shankar in Los Angeles a year earlier and travelled to Rishikesh in northern India in February 1968.
His Beatles songs 'Within You Without You', 'The Inner Light' and 'Love You Too' showed the influence of Indian music on his songwriting.
Shankar and Harrison later organised The Concert for Bangla Desh, which took place over two performances on Sunday, August 1, 1971.
'Radhe Shaam' will be given an official release this Thursday, with proceeds going to charity.