Pattie Boyd opens up about "growing up" with former husband George Harrison
17 November 2022, 12:41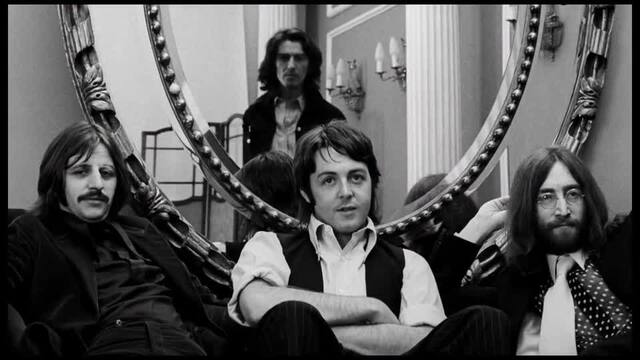 George Harrison: Living in the Material World documentary trailer
Model and actor Pattie Boyd married two of the most important guitarists in British rock history.
Pattie Boyd has opened up about what it was like to meet and marry George Harrison when he was in The Beatles.
Then a model, Pattie met George on the set of A Hard Day's Night, where she was cast as one of the schoolgirls warned off the boys by Paul's grandfather.
Pattie and George married in 1966, when she was just 22, and she told The Big Issue about their years together in Swinging London.
"George and I were very young when we met," she said. "I was 19 or 20 and he was a year older than me.
"In a way it was wonderful because we were growing up together, we still had so much to learn.
"London was exploding with creativity and in the fashion world we had all these wonderful designers appear, like Mary Quant and Ossie Clark, and great painters like David Hockney."
She added: "And spirituality came into our lives as well.
"George discovered this wonderful Indian instrument that he was fascinated by, and that took us to India where we met Ravi Shankar.
"I loved him, he was the most generous man and so beautiful and intelligent and articulate.
"We learned so much from him, we were like little kids, soaking everything up. We were really, really lucky. And in a way, I suppose it was an education for me."
The couple stayed married for over a decade before eventually divorcing in June 1977.
Pattie went on to have a more tempestuous relationship with Eric Clapton. They married in 1979, before splitting in 1987 and divorcing in 1989.
She met property developer Rod Weston in 1991, and they eventually married in 2015.