The Kinks: Ray Davies thanks email for him and Dave getting on
31 March 2023, 11:12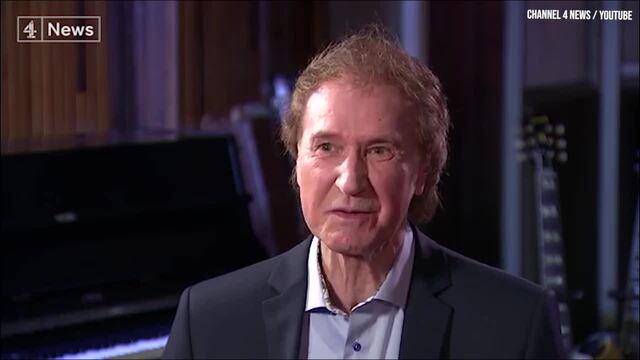 Ray Davies Talks About a Potential Kinks Reunion
Ray and Dave Davies have had tumultuous relationship but seem to get on better these days.
Ali and Robin (and Duncan), Liam and Noel, Phil and Don... being in a band with your brother is rarely plain sailing, as The Kinks' Ray and Dave Davies know too well.
They've had their ups and downs over the years, but Ray has now revealed that a much-maligned invention has helped maintain their relationship over the years.
While face-to-face meetings can be difficult and letter-writing isn't the snappiest way to stay in touch, the Davies brothers are apparently in regular enough contact via email.
"Thanks to email, we have a good but distant relationship now," Ray told The Sun while promoting new Kinks compilation The Journey Part 1.
Ray also shared the story of when his older sister Rosie urged him to take care of David when the band were going around the world.
"She said, 'Raymond, you've got to look after David when you're on tour because he gets into all sorts of trouble'. I said, 'I'll try my best'. So, I looked after him and then I got in trouble."
Ray also spoke about how it was very nearly Dave who fronted The Kinks instead of him, opening up a sliding door to a very different world of 1960s pop.
"I thought there was too much responsibility in being a frontman so I tried to give the job to Dave but he didn't accept it," Ray said, while also acknowledging that their record label favoured him for his clear speaking.
"They thought I had good diction in the days when manners prevailed," Ray said. 'My dear boy, you should be the singer,' they told me."
Released earlier this month and compiled by Ray, Dave and surviving Kinks drummer Mick Avory, the full tracklisting of The Journey Pt 1 is as follows:
Songs about becoming a man, the search for adventure, finding an identity and a girl:
You Really Got Me (UK#1, 1964)
All Day and All of the Night (UK#2, 1964)
It's All Right (1964)
Who'll Be the Next In Line (1965)
Tired of Waiting For You (UK#1, 1965)
Dandy (DE#1, 1966)
She's Got Everything (1968)
Just Can't go to Sleep (1964)
Stop Your Sobbing (1964)
Wait Till the Summer Comes Along (1965)
So Long (1965)
I'm Not Like Everybody Else (1966)
Songs of ambition achieved, bitter taste of success, loss of friends, the past comes back and bites you in the back-side:
Dead End Street (UK#5, 1966)
Wonderboy (1968)
Schooldays (1975)
The Hard Way (1975)
Mindless Child of Motherhood (1969)
Supersonic Rocket Ship (UK#2, 1972)
I'm in Disgrace (1975)
Do You Remember Walter? (1968)
Days and nights of a lost soul, songs of regret and reflection of happier times:
Too Much on my Mind (1966)
Nothin' in the World Can Stop Me Worryin' 'Bout That Girl (1965)
Days (UK#2, 1968)
Last of the Steam-Powered Trains (1968)
Where Have All the Good Times Gone (1965)
Strangers (1970)
It's Too Late (1965)
Sitting in the Midday Sun (1973)
A new start, a new love, but have you really changed? Still haunted by the quest and the girl:
Waterloo Sunset (UK#2, 1967)
Australia (1969)
No More Looking Back (1975)
Death of a Clown (UK#3, 1967)
Celluloid Heroes (1972)
Act Nice and Gentle (1967)
This is Where I Belong (1967)
Shangri-La (1969)