Micky Dolenz emotionally reflects on being the 'last man standing' in The Monkees
11 May 2022, 10:55 | Updated: 19 September 2023, 12:09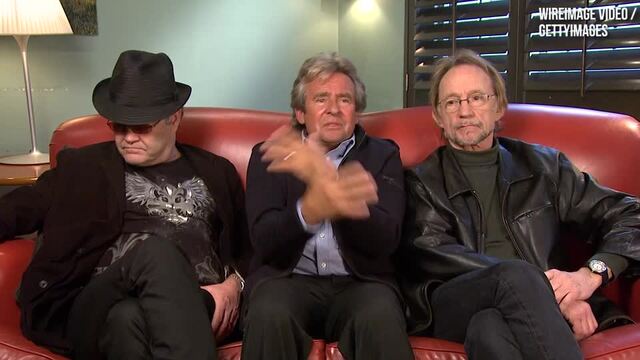 The Monkees reveal how they proved critics wrong
The sad death of Mike Nesmith last year makes Micky Dolenz the last surviving member of the pop icons.
Micky Dolenz has admitted that it feels weird to be the last surviving member of 1960s pop superstars The Monkees.
Mike Nesmith died last year at the age of 78, with Peter Tork passing away in 2019 aged 77, and Davy Jones dying 2012 aged just 66.
Despite struggling with ill health and undergoing quadruple bypass heart surgery in 2018, Nesmith continued to work in his last years.
He worked with Dolenz on The Monkees Present: The Mike and Micky Show and the duo completed The Monkees Farewell Tour just weeks before Nesmith's passing.
Dolenz has continued to record and tour after Nesmith's death, including the special Micky Dolenz Celebrates The Monkees tour, featuring never-before-seen video footage of his departed bandmates.
The Monkees Live - The Mike & Micky Show (Official Trailer)
Asked about what the band now means to him, Micky told Forbes: "Obviously, I'm the last man standing now, you know? And that certainly has had an effect on me to be honest.
"I think about it almost all of the time – especially when I'm on the road."
He added: "But, even when I'm not, when I'm back home, it's strange to be honest. It's kind of weird. I haven't fully computed it yet I'm sure."
On playing those final Monkees shows with Mike, Mickey said: "I was concerned about his health. Because it's no mystery that he'd had some health issues. So we were all concerned.
"But he was not one to moan and whine. But it was pretty apparent that he was having issues. So I was concerned about that. But he's a trooper."
He added: "Before we even started it, we checked and said, 'Do you really want to do this?'.
"And he said, 'Absolutely'. In retrospect, I think he maybe knew more about what was going on than he let on."