'Ain't No Sunshine' by Bill Withers: The story of the dark psychedelic soul classic
3 January 2023, 09:52 | Updated: 21 September 2023, 13:26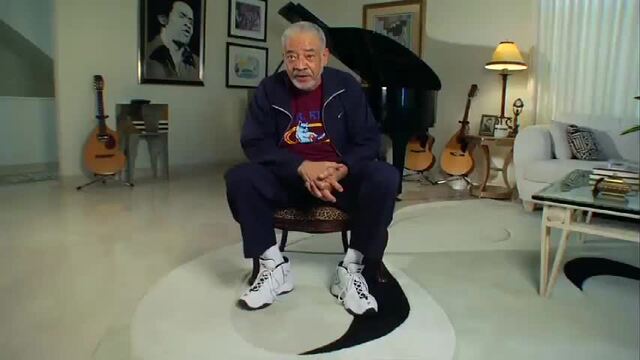 Bill Withers in the Still Bill documentary trailer
The song that took Bill Withers from a toilet maker to a soul legend.
What's Bill Withers' signature song? It's not that easy to say, given how many of his hits are potential encore-closing all-time classics.
You could easily make a case for 'Lean on Me', 'Lovely Day' or 'Just the Two of Us', or maybe the much-sampled 'Use Me' and 'Grandma's Hands'.
Right up in the conversation is Bill Withers' breakthrough track 'Ain't No Sunshine'.
Clocking in at just two minutes and three seconds, it was Bill's third single and first hit, and put him on the path to superstardom
But do you know which 1960s movie inspired the song, or which CSNY member plays guitar on it? Read on to find out everything you ever wanted to know about the making of 'Ain't No Sunshine'
Who wrote and performs on 'Ain't No Sunshine'?
Bill Withers was no child star or teen icon. He wasn't even famous on his 30th birthday.
At the age of 31, Bill still worked for an aircraft parts company where he made toilets for Boeing 747 airplanes when he wrote 'Ain't No Sunshine', all by himself.
That's Bill on guitar and vocals (of course), with Donald 'Duck' Dunn on bass and Al Jackson Jr on drums. Also filling out the sound on guitar at the LA session was the actual Stephen Stills.
The record was produced by Booker T Jones (he of Booker T & the MG's), who also arranged the strings. Overdubs came from engineer Terry Manning in Memphis.
What is 'Ain't No Sunshine' about and what inspired the song?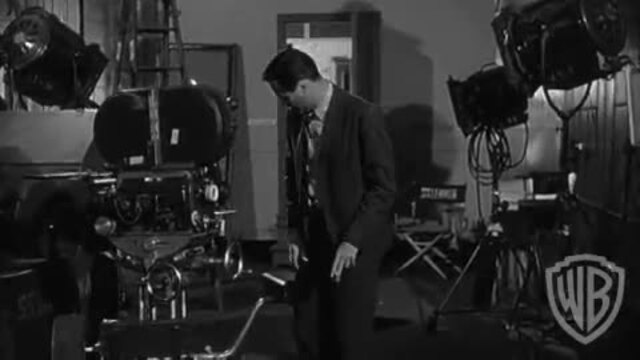 Jack Lemmon and Lee Remick in the Days of Wine and Roses trailer
Bill Withers wrote 'Ain't No Sunshine' after watching Blake Edwards' classic drama Days of Wine and Roses.
The film starred Jack Lemmon and Lee Remick as Joe Clay and Kirsten Arnesen-Clay, a heacy-drinking married couple on a downward spiral.
"They were both alcoholics who were alternately weak and strong," Bill told Songfacts.
Bill Withers - Ain't No Sunshine (Official Audio)
"It's like going back for seconds on rat poison. Sometimes you miss things that weren't particularly good for you.
"It's just something that crossed my mind from watching that movie, and probably something else that happened in my life that I'm not aware of."
He added: "Watching the movie probably affected me and made me stop long enough to putz around, and that phrase crossed my mind, so you just kind of go from there."
Why does Bill Withers sing "I know" 26 (TWENTY-SIX!) times in a row in the song?
One of the most haunting, memorable moments of 'Ain't No Sunshine' comes in the third verse.
Instead of traditional lyrics, Bill sings the impassioned words "I know" a whopping 26 times.
That wasn't his original intention, and the words were just going to be a placeholder till he came up with something better.
"I wasn't going to do that, then Booker T. said, 'No, leave it like that'," he explained.
Bill Withers - Ain't No Sunshine
"I was going to write something there, but there was a general consensus in the studio... they were all these people with all this experience and all these reputations, and I was this factory worker in here just sort of puttering around.
"So when their general feeling was, 'Leave it like that,' I left it like that."
Bill didn't seem to mind the idea of repetition, to be fair.
His massive 'Lean on Me' from the following year features the phrase "call me" well over 20 times.
'Lovely Day' from 1977 goes even further, with the song's title being sung over ONE HUNDRED TIMES by our count.
When was 'Ain't No Sunshine' released and where did it get in the charts?
Three Nights And A Morning Bill Withers 1967
After he quit the Navy in 1965, Bill Withers released the song 'Three Nights and a Morning' in 1967 to a complete non-reaction.
He reworked the song as 'Harlem', which was released in '1971', with 'Ain't No Sunshine' on the B-side.
Fine a song as 'Harlem' is, it was clear that 'Ain't No Sunshine' was the keeper. DJs naturally played the flip, and the official positions of the two songs quickly followed, making 'Ain't No Sunshine' the new A-side.
Bill Withers - Harlem - Live
It didn't chart in the UK (not until 2009 when it scraped in at number 40) but the song went all the way to number 3 on the Billboard Hot 100.
Wary of the fickle music business, Bill didn't give up his dayjob in case things went south quickly. He was actually laid off by Weber Aircraft before his album Just As I Am was released in May 1971.
"It's funny because I got two requests in one day," Withers remembered in documentary Still Bill.
"I got a letter from my job saying that I was called back for work. And I got a request to do The Johnny Carson Show."
He chose The Tonight Show, propelling 'Ain't No Sunshine' up the charts, and the rest is pop history.
Who has covered 'Ain't No Sunshine'?
"What few songs I wrote during my brief career, there ain't a genre that somebody didn't record them in," said Bill in 2015, shortly before his induction into the Rock and Roll Hall of Fame.
"I'm not a virtuoso, but I was able to write songs that people could identify with. I don't think I've done bad for a guy from Slab Fork, West Virginia."
That was certainly true of 'Ain't No Sunshine', which has enjoyed several high profile and commercially successful covers.
First out of the tracks was the young Michael Jackson, who recorded 'Ain't No Sunshine' the same year as Bill and released it in the summer of 1972, reaching number 8 in the UK singles chart.
Ain't No Sunshine (Live On MTV Unplugged)
Boris Gardner recorded a version in 1973, while Polish rockers Budka Suflera even did a version in their native language the year after.
Rockmelons featuring Deni Hines reached the top five in Australia with their take in 1991, while Ladysmith Black Mambazo featuring Des'ree reached number 42 in the UK charts with their cover in 1999.
Other artists who have put their spin on 'Ain't No Sunshine' over the years have included the likes of Nancy Sinatra, The Temptations, The Shirelles, Horace Andy, Isaac Hayes, Scott Walker, Tom Jones, Paul McCartney, Sting, Paul Young, Joe Cocker, Lighthouse Family, Michael Bolton, Eva Cassidy, Will Young, Hanson, Joan Osborne, Chris Rea, The Nylons, Black Label Society and many, many more.