Tina Turner facts: Real name, husband, children, songs and movies of the Queen of Rock 'n' Roll
21 March 2022, 13:37 | Updated: 16 November 2023, 14:41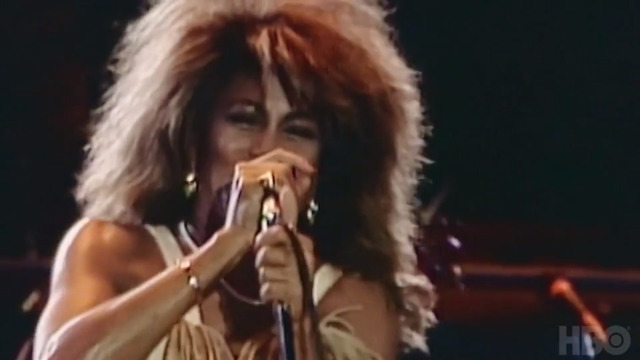 TINA (2021) Official Trailer | HBO
From Little Ann to the Queen of Rock 'n' Roll, Tina Turner is one of the greatest solo stars of all time.
Few singers made their mark in the 20th century like Tina Turner.
From her earliest days as Little Ann in Ike Turner's Kings of Rhythm, through her time fronting the Ike & Tina Turner Revue and her years as a solo superstar, she stomped through the decades like a wrecking ball of talent and charisma.
In 2021, she was finally inducted into the Rock and Roll Hall of Fame as a solo artist.
The same year, we also got the wonderful Tina documentary telling her life story.
Tragically, we said goodbye to the legendary artist, after she passed away aged 83 on May 24, 2023.
Where did Tina Turner grow up and what was her real name?
Tina Turner - Nutbush City Limits
Tina Turner was born on November 26, 1939 to sharecropper dad Floyd Richard Bullock and mum Zelma Priscilla Currie in Brownsville, Tennessee, and grew up in the rural community of Nutbush.
She was apparently born Anna Mae Bullock, though Tina did also sign her contracts in the late 1970s as Martha Nell Bullock, leading to a bit of mystery about what her actual birth name is.
Her parents moved to Knoxville to work at a defence facility during WWII, and Tina was separated from her sister Ruby and half-sister Evelyn.
Tina Turner - Golden Eye (HD)
Tina went to live with her dad's parents Alex and Roxanna, who were deacon and deaconess at the Woodlawn Missionary Baptist Church.
The family was reunited after the war, all living together in Knoxville, then back to Nutbush, and Tina went to Flagg Grove Elementary School.
Her mum left the family when Tina was 11, and her dad remarried two years later, sending Tina and her sisters off to live with her mum's mum Georgeanna Currie in Brownsville, where she attended Carver High School, and then eventually graduated from Sumner High School.
How did Tina Turner get into music?
Tina was a singer from a young age, singing in Nutbush's Spring Hill Baptist Church choir.
She was a high school cheerleader and basketball player, and juggled her school and social life with domestic work, before going on to work s a nurse's aide at Barnes-Jewish Hospital after graduation.
It was during her visit to the nightclubs of St Louis that Tina saw Ike Turner and his Kings of Rhythm at the Manhattan Club, and asked if she could sing with him.
Tina Turner - Private Dancer
He never got back to her, so she took matters into her own hand, grabbing the mic during an intermission in 1957 and singing BB King's 'You Know I Love You'.
Naturally impressed, Ike got her to sing for the rest of the night and signed her up as his group's featured vocalist.
The following year she released her first single as the singer on Ike Turner's 'Boxtop', being credited as 'Little Ann'.
How did Tina Turner get the name Tina Turner?
Let's get one thing straight. Ike Turner didn't invent Tina Turner. Tina Turner invented Tina Turner. It was her drive, her passion, her talent that made her a superstar.
But it was Ike who came up with the name.
Ike had written 'A Fool in Love' for Art Lassiter to sing with Little Ann on backing vocals. Art failed to show, and the young woman then known as Anna Mae Bullock stepped up to the mic.
Ike planned to zap her vocals and replace them with Art's later down the line, but St Louis DJ urged Ike to send the tape as was to Sue Records president Juggy Murray, who loved Anna's vocals and urged Ike to present her as the star she was clearly destined to be.
Tina Turner - Better Be Good To Me
Inspired by comic Sheena, Queen of the Jungle, Ike renamed her Tina (rhymes with Sheena), added the proprietorial surname Turner, and even went as far as trademarking the name "Tina Turner", thinking he could always replace Anna Mae with another Tina Turner if she quit. As if.
'A Fool in Love' went to number 2 in the R&B chart and 27 on the Billboard Hot 100, and Tina Turner was born.
In the wake of the single's success, Ike formed the Ike & Tina Turner Revue, which was fronted by Tina, backed by the Kings of Rhythm and girl group The Ikettes, with Ike as bandleader.
What were Ike & Tina Turner's biggest hits?
River Deep - Mountain High
Before their disintegration in 1976, Ike & Tina Turner had an incredible amount of success both as live performers and recording artists. Their biggest hits included:
A Fool in Love
It's Gonna Work Out Fine
Tra La La La La
Tell Her I'm Not Home
River Deep – Mountain High
I'm Gonna Do All I Can (To Do Right by My Man)
The Hunter
Bold Soul Sister
Proud Mary
Ooh Poo Pah Doo
Nutbush City Limits
When did Ike & Tina Turner get married and when did they split up?
Ike and Tina Turner got married in Tijuana, Mexico, in 1962, though it later emerged that at that time Ike was still legally married to Alice Bell, meaning that his marriage to Tina was arguably never valid.
Nevertheless, they were still common-law partners at the very least, until their relationship disintegrated in the mid-1970s.
The pair had a violent exchange on the way to the Dallas Statler Hilton on July 1, 1976 and Tina filed for divorce later that month, citing irreconcilable differences. Their divorce was finalised on March 29, 1978.
Tina Turner - I Don't Wanna Fight (Official Music Video)
As part of the agreement, Ike kept publishing royalties for both of their songs, though Tina kept her songwriting royalties and most importantly her stage name.
In her first autobiography in 1986 I, Tina: My Life Story, Tina revealed that Ike had physically abused her before and during their marriage.
Ike himself later admitted that he "slapped" Tina and "punched her to the ground without thinking", but incredibly claimed he "never beat her".
What are Tina Turner's biggest solo hits?
Tina Turner - The Best (Official Music Video) [HD REMASTERED]
While she was successful with her then-husband Ike, it was only when she went solo that Tina Turner became a world-beating superstar. Some of her biggest hits were:
What's Love Got to Do with It
Better Be Good to Me
Private Dancer
We Don't Need Another Hero (Thunderdome)
Typical Male
What You Get Is What You See
The Best
I Don't Wanna Fight
GoldenEye
Open Arms
Who has Tina Turner collaborated with?
Tina Turner - Tonight (With David Bowie)
As well as her personal and professional relationship with Ike Turner, Tina has also clocked up some significant collaborations with other top stars.
She and David Bowie recorded a cover of Iggy Pop's 'Tonight' (originally written by Iggy with Bowie), which was released as a single in 1984 and was the title track of Bowie's album of the same name.
A year later she recorded 'It's Only Love' with Bryan Adams, and in 1987 she released 'Tearing Us Apart' with Eric Clapton. And she hooked up with Rod Stewart in 1990 for 'It Takes Two'.
What films has Tina Turner starred in?
Tina Turner - We Don't Need Another Hero
As well as popping up as herself in various early rock 'n' roll documentaries, Tina Turner also had a movie career with a few quirky but significant roles.
She played the Acid Queen in Ken Russell's 1975 adaptation of The Who's Tommy, before appearing in the ensemble of the Peter Frampton and Bee Gees-led 1978 flop Sgt Pepper's Lonely Hearts Club Band movie.
Tina had more success as Aunt Entity in the post-apocalyptic sequel Mad Max Beyond Thunderdome in 1986, before appearing as the Major in the post-modern cult classic Arnie movie Last Action Hero in 1993.
Who was Tina Turner married to, and how many children did she have?
Tina Turner - What's Love Got to Do with It [HD REMASTERED]
While its legal status is disputed because of Ike's previous marriage, Ike and Tina Turner wed in Tijuana, Mexico in 1962.
She gave birth to two sons. The first, Craig Raymond Turner, was from a relationship with Kings of Rhythm saxophone player Raymond Hill. Craig tragically died by suicide in 2018 at the age of 59.
Tina had her second son, Ronald 'Ronnie' Renelle Turner, with Ike in 1960. She also adopted two of Ike's sons from his previous relationships, Ike Jr and Michael Turner.
Ike and Tina Turner split in 1976 and their divorce was finalised two years later.
Tina Turner - Better Be Good To Me
When Tina went to Düsseldorf Airport in 1986, she met German music executive Erwin Bach, and the pair started a friendship which blossomed into a romantic relationship.
After 27 years together, they decided to get married on the banks of Lake Zurich in Küsnacht, Switzerland in July 2013.
And in April 2017 after Tina Turner suffered kidney failure, Erwin gave her one hell of a gift – one of his own kidneys that she had transplanted to save her life.
When did Tina Turner give up her American citizenship?
As well as owning property around the world, Tina Turner has been living in the Château Algonquin lake house in Küsnacht, Switzerland since 1994.
She applied for Swiss citizenship in 2013, formally becoming a citizen on April 22, 2013, and giving up her US citizenship on October 24, 2013.
So if you're asked what Tina Turner's nationality was in a pub quiz, you'll know the answer is surprisingly "Swiss".
What awards did Tina Turner win?
Tina Turner performs "River Deep - Mountain High" at the 1989 Hall of Fame Induction Ceremony
There simply isn't the space to list every single award Tina Turner won during her incredible career, but as well as all the MTV, AMA, Grammy, Billboard, Rolling Stone, Smash Hits and other music prizes, here are some of the very biggest highlights.
Double inductee in the Rock and Roll Hall of Fame (1991 with Ike 2021 as a solo star)
Hollywood Walk of Fame in 1986
Grammy Lifetime Achievement in 2018
Kennedy Center Honour in 2005
Chevalier of the Ordre des Arts et des Lettres in 1996