Billy Joel covers Procol Harum's 'A Whiter Shade Of Pale' in tribute to Gary Brooker
28 February 2022, 12:37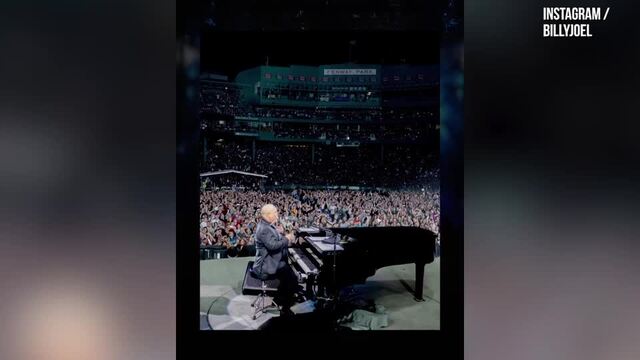 Billy Joel promotes return to Fenway Park in August
Procol Harum's Gary Brooker died earlier this month at the age of 76.
Billy Joel paid has paid tribute to Procol Harum singer-songwriter Gary Brooker by playing his most famous song 'A Whiter Shade of Pale' in concert.
Brooker died last week at the age of 76, prompting a wave of tributes from fans and contemporaries.
A Whiter Shade of Pale-Billy Joel tribute to Procol Harum 2/26/2022
Joel celebrated the life and music of Brooker during his Allegiant Stadium show in Las Vegas on Saturday night (February 26) with a performance of Procol Harum's 10 million selling debut single.
His cover followed a rendition of his own song 'Only The Good Die Young'.
The full Billy Joel setlist was as follows:
Movin' Out (Anthony's Song)
Pressure
The Entertainer
Vienna
Don't Ask Me Why
Zanzibar
Allentown
Just the Way You Are
Say Goodbye to Hollywood
The Longest Time
New York State of Mind
The Downeaster Alexa
She's Always a Woman
My Life
Only the Good Die Young
A Whiter Shade of Pale
Sometimes a Fantasy
The River of Dreams (with 'Tush' by ZZ Top interlude)
Nessun dorma
Scenes From an Italian Restaurant
Piano Man
Encore:
We Didn't Start the Fire
Uptown Girl
It's Still Rock and Roll to Me
Big Shot
You May Be Right (with 'Rock & Roll' by Led Zeppelin interlude)
Joel had previously expressed his sorrow at Brooker's death in a post on Twitter.
"Sorry to hear about the passing of Gary Brooker. Rest in Peace," Joel said.
It's not the first time Joel has played 'A Whiter Shade of Pale.
The singer-songwriter covered it during live shows several times over the years, including at a SiriusXM Town Hall show with Howard Stern in 2014.