Joe Cocker movie: Blues rocker to get new film charting his highs and lows
14 November 2023, 12:14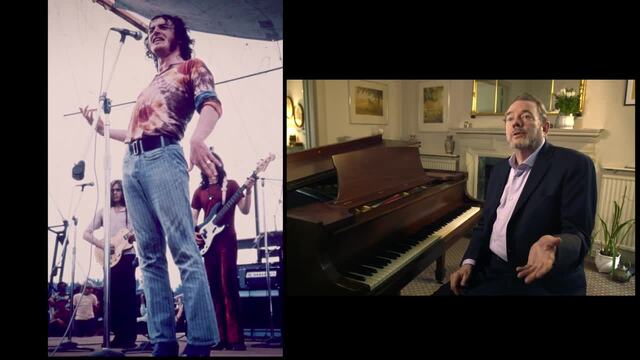 Joe Cocker – Mad Dog With Soul documentary trailer
Joe Cocker: With A Little Help From My Friends will tell the story of his 40-year career.
Joe Cocker's remarkable life and career is being recapped in a new biography Joe Cocker: With a Lot of Help from His Friends.
The book is out in a couple of days, and it's already been picked up to be adapted into a feature film, Variety reports.
"Joe Cocker's story is one of ambition, talent, attainment, debilitating self-esteem, self-destruction, redemption, and finally joy, set in the most exciting and colorful era of popular music. Joe was a unique talent," said producer Lisa Saltzman, who has acquired the rights to Mark Bego's book.
"As a singer, Cocker's gritty bluesy rock voice and distinctive performances rendered him a true original.
"He lived a bigger-than-life existence, and the film Joe Cocker: With A Little Help From My Friends will show the high points, the low points, the frustrations, crippling battles with his demons, and finally the exhilaration of a life successfully lived."
The book's and film's title is taken from Cocker's cover of The Beatles' 'With a Little Help from My Friends', which was originally sung by Ringo Starr when it featured on the Sgt Pepper's Lonely Hearts Club album.
Cocker closed his set the Woodstock festival with a rendition of the song, while his cover also appeared on the opening credits of The Wonder Years.
He released over 20 studio albums during his career, and was previously the subject of 2017 documentary Mad Dog With Soul.