Lulu's 10 greatest songs ever, ranked
4 November 2021, 14:34 | Updated: 11 October 2023, 13:23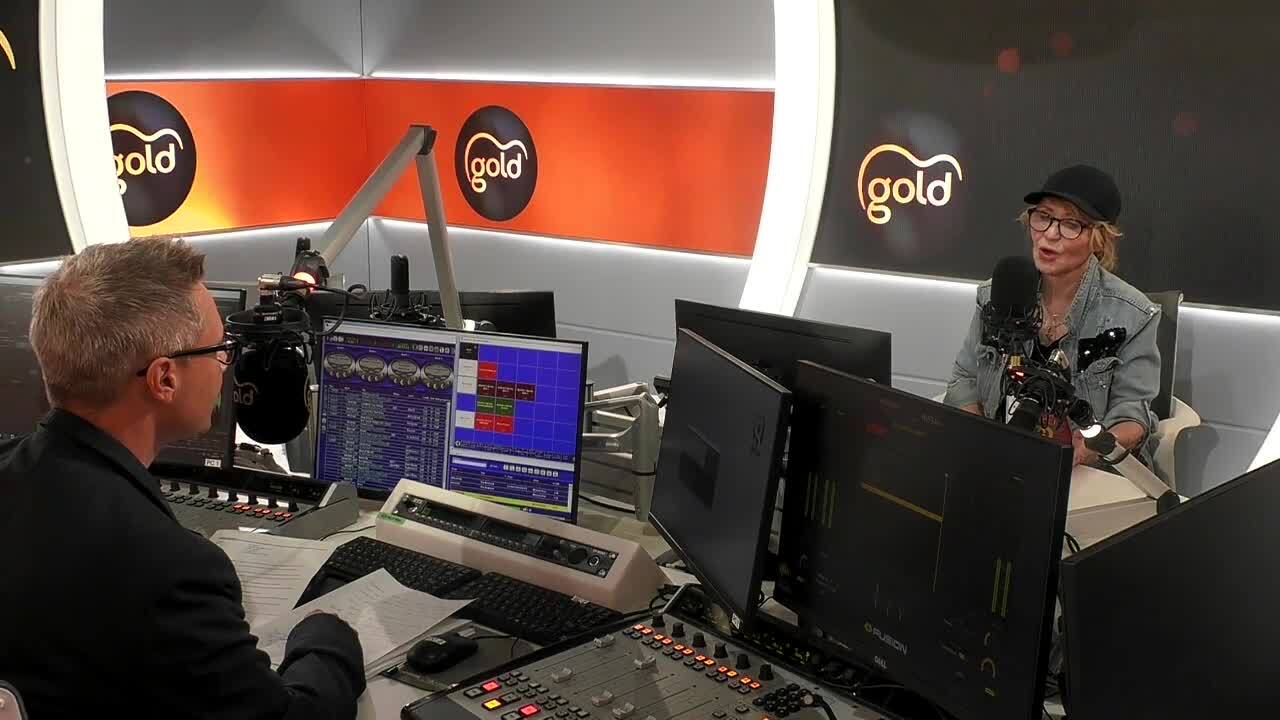 Lulu on her career, new tour and David Bowie
Eurovision, Take That, David Bowie and a Bond theme – Lulu's back catalogue has it all.
She was born Marie McDonald McLaughlin Lawrie, but the whole world knows her as Lulu.
Lulu stomped her way into the charts with an Isley Brothers classic when she was just 15, setting herself up for a music career that's spanned over five decades.
And in the week she turns 73, you may be wondering what are Lulu's biggest and best songs? Read on to find out.
I Could Never Miss You (More Than I Do)

Lulu - I could never miss you 1982

Lulu's last US Top 40 hit (to date) came about in lucky circumstances.

Producer Mark London wanted Lulu to record some demos of tracks by songwriter Neil Harrison, with a view of pitching them to other artists.

"As soon as we did the demos it was very obvious that they weren't going to be demos," Lulu said. "They were obviously going to be for me."

Too right, Lu. It didn't do much in the UK, but went to 18 in the US, and was even covered in Spanish by Shirley Bassey in 1989.

I Don't Wanna Fight

Lulu 1993 I Don't Wanna Fight

Most of Lulu's smash hits were covers, or tracks written for her by some top songwriting talent.

But did you know she had a hand in a massive hit for another artist?

Lulu teamed up with her brother Billy Lawrie and Steve DuBerry to write 'I Don't Wanna Fight'.

They offered it to Sade, who passed it on to Tina Turner, who recorded it for the soundtrack of 1993 biopic What's Love Got to Do with It.

Lulu's own version appeared on the B-side of her 'How 'Bout Us' single the same year.

The Boat That I Row

Lulu 1968 The Boat The I Row

Lulu has recorded the songs of some incredible songwriters, and right up there is her take on 'The Boat I Row' by Neil Diamond.

It got all the way to number 6 in the UK on its release in 1967.

Neil's own version had appeared on the B-side of 'I Got The Feelin' a year earlier, which had got to number 16 on the US charts.

Lulu & Neil Diamond - The Boat That I Row (Electric Proms, 30.10.2010)

Inevitably, the two stars hooked up to duet on the track years later.

They performed it together at the Electric Proms in 2010.

To Sir With Love

To Sir, with Love • Theme Song • Lulu

Lulu needed a bit of help from Take That in the 1990s to top the charts in the UK, but she went all the way to number 1 on the US Billboard Hot 100 all the way back in 1967.

'To Sir With Love' was the title song of James Clavell's film of the same name starring Sidney Poitier.

Lulu performed the song in the film and featured in it, too. It was written by Don Black and Mark London, and produced by Mickie Most with production by Mike Leander.

And it didn't just top the charts in America – it was the biggest selling single of the year in 1967, too (for contrast, The Beatles' 'All You Need Is Love' was down in 30th spot).

The Man With The Golden Gun

Lulu - The Man With The Golden Gun (Top Of The Pops, 1975)

The ONLY James Bond theme to not chart as a single in either the US or the UK, and to be honest we don't really know why.

Sure, it's no 'Live and Let Die' or 'Goldfinger', and it's also writer John Barry's least favourite theme ("It's the one I hate most... it just never happened for me"), but to our ears, it's still classic Bond and classic Lulu, too.

It also made Bond history by having a properly different version over the end credits with different lyrics – the first time they didn't just use a straight reprise.

Oh Me Oh My (I'm a Fool for You Baby)

Lulu - Oh Me, Oh My (Festival europäischer Schlager, 22.10.1971)

When Lulu went to the legendary Muscle Shoals Sound Studio to record 1969's New Routes album, Lulu brought along this Jim Doris original with her.

It was the clear standout from those sessions, going all the way to number 22 on the US Billboard Hot 100.

Later it was covered by acts as diverse as Aretha Franklin, Ronnie Spector, Tina Arena and even former New York Dolls star David Johansen in his Buster Poindexter guise.

Boom Bang-a-Bang

Lulu 1969 Eurovision Boom Bang A Bang

In recent years, the UK's Eurovision song has been chosen behind closed doors by supposed experts. It hasn't helped us much.

But back in 1969, the public had their say. Lulu performed SIX songs one after the other on BBC One's Happening for Lulu.

Incredibly, 'I Can't Go On...' by Elton John and Bernie Taupin came last, and 'Boom Bang-a-Bang' written by Peter Warne and Alan Moorhouse came out on top.

Lulu took it to Madrid and was the (joint) winner. Hurrah!

The Man Who Sold The World

Lulu 1974 The Man Who Sold The World

'The Man Who Sold The World' wasn't a single or even a particularly well-known song when David Bowie released it on the album of the same name in 1970.

He stuck it on the B-side of the re-released 'Space Oddity' in 1973 – and he clearly knew there was more life in it yet.

After inviting Lulu to one of his gigs, he pledged to make one hell of a record with her, and was true to his word.

With some help from Mick Ronson, Bowie produced this stunning 1974 cover of 'The Man Who Sold The World' also chipping in on backing vocals and sax.

This sleazy, sexy bit of pop perfection was bigger than most of Bowie's own '70s singles, and even had a 'Watch That Man' on the B-side. And fans of DB's later Thin White Duke look may spot some inspiration from Lulu in the vid for this.

Relight My Fire

Take That - Relight My Fire ft. Lulu

In the early 1990s, Lulu had a career renaissance with her Independence album, and she brought that funky, white soul sound with her when she hooked up with Take That for their cover of Dan Hartman's disco smash.

Loleatta Holloway was the guest on the original, so Lulu had a pretty high mark to hit.

She pulled it off with class and style, scoring her only UK number one in the process.

Shout

Lulu 1964 Shout Ready Steady Go

Lulu was singing before she was a teenager, had picked up her stage name by the age of 14, and the following year stormed her way into the charts with her version of The Isley Brothers 1959 classic 'Shout'.

Credited to Lulu and the Luvvers, it got all the way to number 7, and she re-recorded it in 1986 and scored a number 8 hit, too.