Slade's Dave Hill reveals how 'Merry Xmas Everybody' was recorded the middle of summer
9 December 2021, 11:23 | Updated: 19 September 2023, 14:16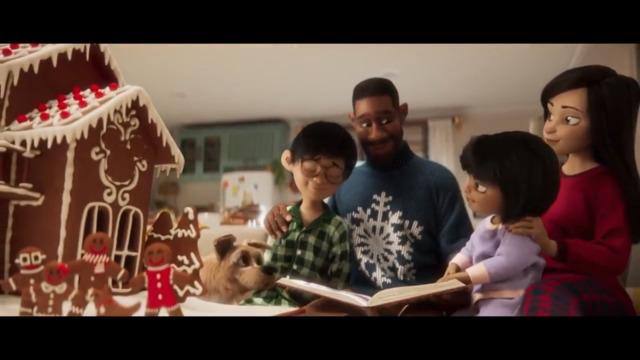 Disney release heart-warming 'The Stepdad' Christmas advert
'Merry Xmas Everybody' is a Christmas classic, but it was actually recorded in baking summer heat.
Maybe the finest Christmas single of all time is Slade's 'Merry Xmas Everybody'.
When Noddy Holder hollers "It's CHRIIIIIISTMASSS" it's impossible not to feel a seasonal shiver tickle up your spine.
'Merry Xmas Everybody' was released on November 7, 1973 and scored the Christmas number one that year, but it was safely recorded long before then.
The song was actually laid down in July 1973 at the Record Plant in New York during Slade's tour of the east coast US.
Merry Christmas Everybody - Slade
"It was really hot and it certainly wasn't Christmassy," guitarist Dave Hill told the Yorkshire Post about recording in the studio, which was based in an office block.
"It was quite funny because we were in the corridors singing 'Christmas' and they were coming in the building saying 'My God, what's going on? There's some English people singing about Christmas. It's 80 degrees outside, are they crazy?'."
He added: "Eventually towards the end of the year we heard the song and of course then it made a lot more sense."
"It was sent out to radio and Top of the Pops and everybody was fairly up about it because it was a completely different sort of record."
Dave said that despite the baking heat "it was a joy to make as a record", adding that he never gets tired of playing the song live.