Slade finally release a proper music video for 'Merry Xmas Everybody'
13 December 2021, 10:40 | Updated: 19 September 2023, 14:16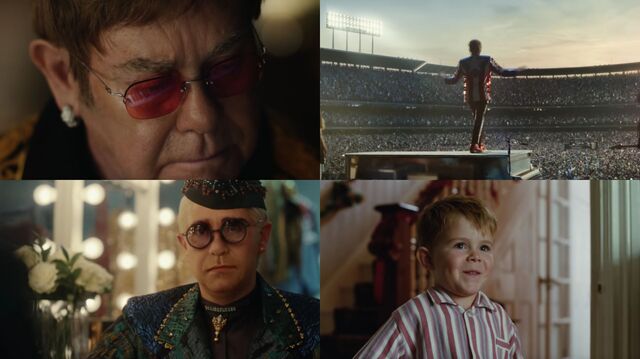 Sir Elton John stars in the heartwarming John Lewis Christmas advert
Slade were too busy in 1973 to make a video, but they've finally got round to it.
The first music videos as we think of them date back to the 1960s, but with MTV not launching until 1981, there are still plenty of classic pop hits that never had a proper music video.
One of those songs is Slade's absolute Christmas cracker 'Merry Xmas Everybody'.
When the single was released in 1973, the band were so busy filming spots on TV that they never got round to making a pop video.
So whenever the song was played on the telly in the years since, what they showed was one of the band's memorable Top of the Pops performances.
But 48 years later, Slade have FINALLY made an official music video for the song...
Slade - Merry Xmas Everybody - Official Video
To keep the band looking as snazzy as they did in their '70s heyday, they've opted to go for an animated clip and keep the magic alive.
"'Merry Xmas Everybody' by Slade is one of the most iconic British Christmas singles of all time, peaking at number one in the UK in 1973, having sold over a million copies on its first run," said the band
"This single has never officially had a video until now, for the first time Slade are releasing 'Merry Xmas Everybody' for all to see."
Merry Christmas Everybody - Slade
Slade guitarist Dave Hill recently spoke about recording the song in the heat of summer at the Record Plant in New York during Slade's tour of the east coast US.
"It was really hot and it certainly wasn't Christmassy," he said.
"Eventually towards the end of the year we heard the song and of course then it made a lot more sense.
"It was sent out to radio and Top of the Pops and everybody was fairly up about it because it was a completely different sort of record."