Suzi Quatro teases glam rock celebration and special guests for Royal Albert show
1 April 2022, 08:10 | Updated: 18 September 2023, 10:52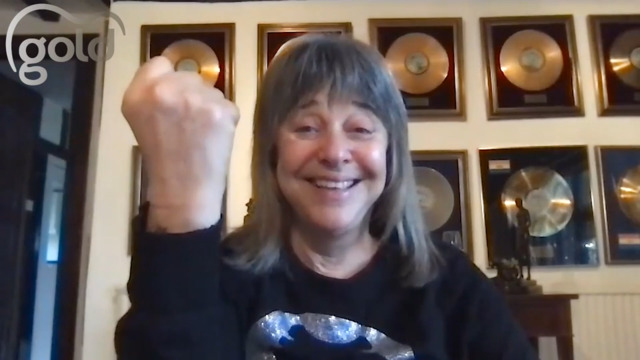 Suzi Quatro teases Royal Albert Hall live show
Suzi Quatro is set to return to live performance after a couple of years away due to the pandemic, and she can't wait!
The legendary glam rock artist will be playing a headline show at London's iconic Royal Albert Hall on April 20.
Gold's James Bassam caught up with Suzi Quatro about the show and her upcoming European tour, and she gave us a few teasers for what fans can expect.
"The catsuit is ready to be zipped up," she said.
"It's kind of like the culmination of my 58 years in the business, isn't it? It's something to be very, very proud of.
"It's a two-hour show, with a 15-minute interval. And it's what I've been doing for about five years now. I have to say, it's my favourite kind of show to do because nobody says, 'Oh, you're on for 90 minutes'. Even when you're headlining, if you're doing a show with a lot of people, you have a time limit. And I don't like that.
"So this takes you… It's kind of like my whole life in this business. You're going to get royally entertained. You're going to get all your hits. You're going to get all your favourite album tracks. There's a few surprises.
"I've got a few guests coming out. I don't want to say. I just want people to be surprised. I shouldn't say it yet, just in case anything goes wrong. But there are three guests who will come on with me.
"Obviously, there's stuff from the last album and No Control. There's stuff from The Devil in Me. I'm going to be talking and telling some stories.
"So it's an evening of entertainment with Suzi Quatro. That's what it is."
On how much she's missed performing, Suzi added: "Oh my God. Missed it? There's nothing like it. That feeling – you know, I miss the feeling, even after all these years, of standing on the side of the stage, waiting to take that foot over into the spotlight.
"And just before you take that foot over into the spotlight, my brain is going, 'Oh my God, what if they don't like me tonight? Oh my God, I hope I'm going to be good.' And you go: whoompf. And you're there."