Tony Hadley to play classic swing and reworked Spandau Ballet songs on new tour
4 July 2023, 10:07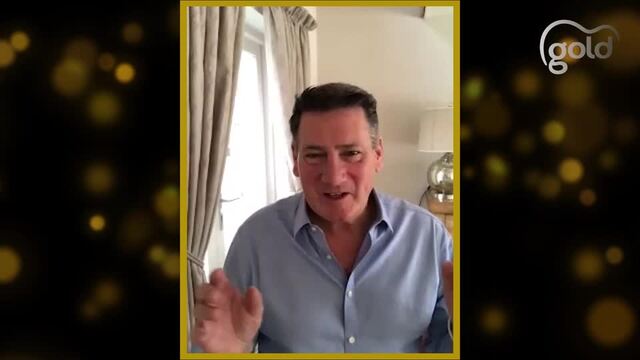 Gold Meets... Tony Hadley
Tony Hadley announces The Big Swing Tour 2024, where he'll play a mix of classic covers and his own material.
Tony Hadley is going out on tour next year, and the former Spandau Ballet man is going to be doing something a little bit different.
On his 2024 jaunt, Hadley will play a clutch of classic swing songs alongside swing reworkings of his own hit material.
Backed by his Fabulous TH Band, Hadley – who quit the reformed Spandau Ballet in 2017 before their final split two years later – will play songs like 'True' and 'Gold' as well as tracks by Ella Fitzgerald, Tony Bennett, and Frank Sinatra.
Tickets for the dates go on general sale this Friday, July 7 at 10am, with a pre-sale kicking off this Wednesday, July 5 at MyTicket.co.uk.
The full tour dates are as follows:
3 March – Portsmouth The Guildhall
5 March – Guildford G-Live
7 March – Glasgow Royal Concert Hall
10 March – Bristol Beacon
12 March – Nottingham Royal Concert Hall
13 March – Birmingham Symphony Hall
14 March – Manchester Bridgewater Hall
16 March – Gateshead The Sage
17 March – Liverpool Philharmonic Hall
19 March – Southend Cliffs Pavilion
20 March – London Palladium
21st March – Ipswich Regent Theatre
"My love of swing music began when I was very young," Hadley said.
"The preparation for Sunday lunch was never without the classic sounds of Sinatra, Bennett and many more.
"Then years later, when we formed our first band at school which eventually would become Spandau Ballet, I was reminded by my parents that although I loved punk rock, if I was serious about pursuing a career as a professional singer, never to forget the classic jazz vocalists."
My Musical Journey: Episode 7 - Fly Me To The Moon
He added: "So there I was listening to the Sex Pistols and The Clash alongside Tony Bennett and Jack Jones!
"I've always loved performing live, but this swing tour is totally different from our normal rock shows!
"I want audiences to come and enjoy a night of amazing songs from an incredible era of music alongside some great songs from my own repertoire."