Hear ABBA star Agnetha Fältskog's brand-new single 'Where Do We Go From Here?'
31 August 2023, 10:45 | Updated: 22 September 2023, 11:43
ABBA legend Agnetha Fältskog has relaunched her solo career with a brand-new single and forthcoming album titled 'A+'.
Agnetha Fältskog has released her new single 'Where Do We Go From Here?'.
The track is from the ABBA star's forthcoming album A+, which is a reimagining of the singer's previous album A, released in 2013.
"I heard the first reworked song, and I must say I absolutely loved it! It sounded so fresh and modern, even better than I had imagined it!" Fältskog said.
"We named the album A+ and as a cherry on top we even recorded a brand new song! And that will be the first thing you´ll hear from me. Now I can't wait to hear what you think about it! I hope you like it as much as I do!"
Listen to the song below.
Where Do We Go From Here?
The 73-year-old singer hasn't released new music in a decade.
Speaking to fans in a letter, Agnetha said: "A couple of years ago I heard one of the songs from my last album A on the radio.
"I have lots of fond memories from making that album, so I couldn't help but smile, time flies…
"Suddenly it hit me, what would the album sound like if we had made it today…? I couldn't stop thinking about it. I reached out to the boys who produced A back in 2013 – 'What would you guys think about reimagining A and making a totally new version of it?' They loved the idea! 'Let's try!'"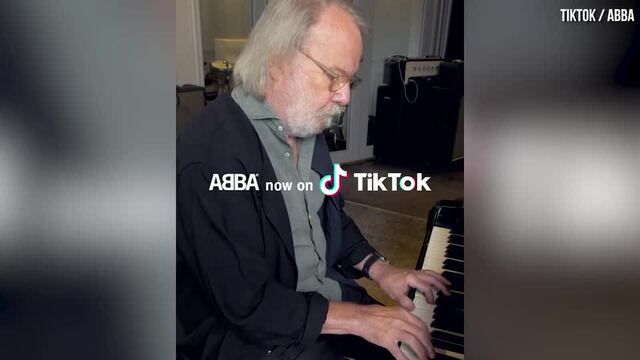 Benny performs song on ABBA's TikTok in competition promo
The full A+ tracklist:
1.Where Do We Go From Here?
2. Back On Your Radio
3. I Should've Followed You Home (feat. Gary Barlow)
4. Dance Your Pain Away
5. I Was A Flower
6. Perfume In The Breeze
7. Past Forever
8. The One Who Loves You Now
9. Bubble
10. When You Really Loved Someone
11. I Keep Them On The Floor Beside My Bed
The album will be released on October 13. Pre-order it here.