David Bowie gets new Madame Tussauds figure to mark his 75th birthday - pictures
31 March 2022, 10:51 | Updated: 19 September 2023, 14:04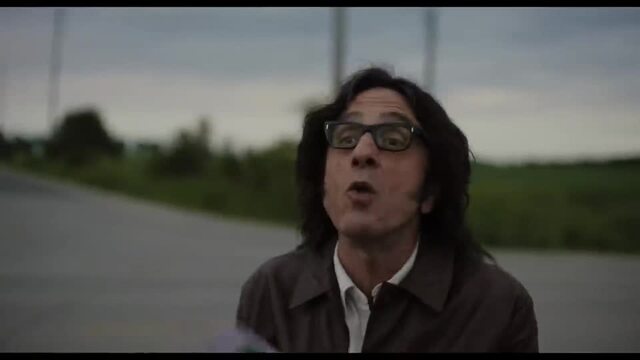 David Bowie film Stardust trailer
David Bowie first sat for Madame Tussauds in 1983, when he had just released his Let's Dance album.
David Bowie's first waxwork at Madame Tussaud's in London captures a snapshot of the man as he was then.
With his slight tan and bleach blonde hair, Bowie had just catapulted back into the mainstream with the Nile Rodgers-produced Let's Dance, which featured the singles 'Modern Love' and 'China Girl'.
So a new waxwork was long overdue, and Madame Tussauds London has finally unveiled a second figure to mark the 75th anniversary of Bowie's birth.
The new waxwork captures Bowie a decade earlier than its predecessor, with Bowie sporting his quirky spaceman makeup, red hair and iconic jumpsuit.
"David Bowie as Ziggy Stardust transcends generations and music genres, making him the ultimate headliner to launch our new Music Festival zone, said General Manager at Madame Tussauds London Tim Waters.
"We were honoured to work with his estate in what would have been his 75th year and play our small part in keeping his inimitable legacy alive for generations to come.
He added: "We know that guests love to meet their music heroes here at the attraction.
"With our new Music Festival experience, we've captured the magic of live music, with legends you literally could not see perform together anywhere else, in a way that only Madame Tussauds London could.
"There's also the added bonus of no muddy fields or main-stage clashes to contend with."
To celebrate the launch of its new Music Zone, Madame Tussauds visited several major London venues with their figures to make some otherwise-impossible collaborations.
So they had Bowie and Stormzy join forces at the Hammersmith Apollo, Ed Sheeran, Amy Winehouse and Freddie Mercury at Abbey Road Studio's Studio 1, Jimi Hendrix and Dua Lip at Ronnie Scott's, and Bob Marley and Beyoncé at Honest Jon's.
Earlier this year, Tim said: "David Bowie is one of music's greats.
"On what would have been his 75th birthday the most fitting tribute for Madame Tussauds London to give to our old friend is the creation of a new figure.
"His music inspired the masses and, for so many, changed the way they viewed themselves, and we hope remembering him here will ensure that it continues to do so for centuries to come.
"We felt privileged to work with him back in the '80s and are just as honoured to work with his estate now to continue the legacy of this truly outstanding music career."
The new model is part of the London attraction's new music zone, which opens on April 1.
Madame Tussaud's previously shared some previously-unseen photos of Bowie sitting for his original waxwork creation.
In the images, you can see the artists taking precise measurements of Bowie's face, as well as making sure they perfectly match the colouring of his hair, skin and eyes.