David Bowie's producer Tony Visconti says Harry Styles is "not worthy of shining his shoes"
7 February 2023, 15:09 | Updated: 13 September 2023, 15:32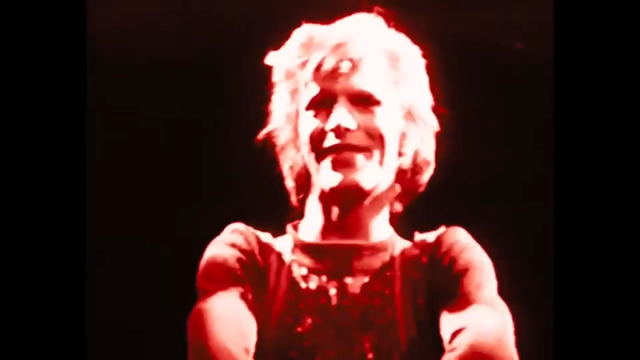 David Bowie - Moonage Daydream movie full length trailer
Is Harry Styles the new David Bowie? One of the late icon's closest collaborators shares his thoughts.
Harry Styles is one of the biggest stars in music today.
The former One Direction singer cemented his status by winning the Album of the Year gong at the 2023 Grammy Awards for his third album Harry's House, capping off his night with a performance of its lead single 'As It Was'.
Styles's success and androgynous sense of fashion has led some to draw comparisons with another British star – David Bowie, who died in 2016.
One person who is utterly unconvinced by the comparisons is Bowie's longtime collaborator Tony Visconti.
The producer took aim at the Grammys and Harry in particular in a couple of Facebook posts which he's since either hidden or deleted.
"What's the difference between the Grammys and Las Vegas? Nothing!" Visconti said.
Replying to his own comment, he added: "Someone just told me that Harry Styles is the new Bowie?
"From what I saw tonight he's not worthy of shining his shoes."
It's not the first time Styles has drawn comparisons with major figures in rock history.
Harry Styles - As It Was (Official Video)
The former boyband star was once in the frame to play Elvis Presley before the role went to Austin Butler, and supposedly was also being considered to play Rolling Stones frontman Mick Jagger in a biopic.
Of their supposed similarity, Jagger told The Sunday Times last year: "I like Harry – we have an easy relationship.
"I mean, I used to wear a lot more eye make-up than him. Come on, I was much more androgynous."
He added: "And he doesn't have a voice like mine or move on stage like me; he just has a superficial resemblance to my younger self, which is fine — he can't help that."
Visconti worked with Bowie on some of his earliest singles in the 1960s and co-produced his acclaimed Berlin trilogy in the late 1970s.
Bowie worked with other producers with varying levels of success after 1980s Scary Monsters (And Super Creeps), but the pair reunited for 2002's Heathen, with Visconti also working on Bowie's later albums, including his 2016 swansong Blackstar.