How Elvis Presley made the biggest-selling Christmas album of all time
22 December 2022, 10:42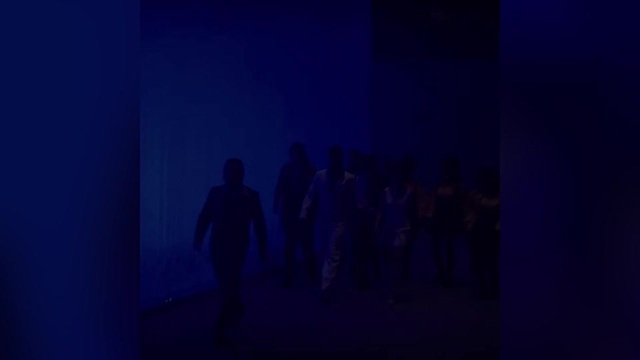 Watch the trailer for Baz Luhrmann film 'Elvis'
The story of how Elvis Presley became the King of Christmas.
While the UK has a rich tradition of the battle for the Christmas #1, after a rush of pre-rock seasonal hits over the Atlantic a lot of love developed for the full-length Christmas album.
Everyone from Bing Crosby to Mariah Carey to Michael Bublé to Barbra Streisand to Nat King Cole has recorded a hit Christmas LP.
And the best-selling Christmas album of all time? Well, it turns out that the King of Rock 'n' Roll is also the King of Christmas.
None other than Elvis Presley tops the charts with his 1957 release Elvis' Christmas Album.
Released on October 15, 1957, It was only Elvis's third studio album (fourth if you include the Loving You soundtrack), and it came out on RCA Victor in a swanky deluxe edition.
Unsurprisingly given Elvis's rapidly increasing fame, the album topped the Pop LP chart – but that was only the beginning,
The album was re-issued a couple of years later and entered the album charts every year through to 1962, racking up sales of three million copies in the process.
And on it went. After Elvis released his second album Elvis Sings the Wonderful World of Christmas in 1971 fans wanted to get their hands on the now out-of-print original Christmas album.
So it was reissued in a slightly different version. And again, and again, and again. Sometimes under the title Blue Christmas, sometimes as It's Christmas Time, and sometimes back as Elvis' Christmas Album.
Santa Claus Is Back In Town ('68 Comeback Special 50th Anniversary HD Remaster)
Add up the sales for all those versions and you've got a whopping 17 MILLION albums sold.
It was Elvis's first Diamond-selling record, the top-selling Christmas album of all time, and Elvis's only album in the top-selling albums of all time list.
So what was it about Elvis's Christmas Album that made it such a special record?
At the time of its release, Elvis was very much considered a hip-wiggling provocateur, so his embrace of these traditional and godly themes was something of a surprise to some (though not those who had paid attention to his gospel leanings).
He managed to meld those sensibilities with his rock 'n' roll heart – his singing and rhythm guitar being backed by his Blue Moon Boys, with Scotty More on electric lead guitar, Bill Black on double bass and DJ Fontana on drums.
The instantly-classic Elvis sound was rounded out by backing vocals from his regular collaborators The Jordanaires, made up of Neal Matthews, Hugh Jarrett, Gordon Stoker and Hoyt Hawkins.
All the new material on the album was laid down in just three days, from September 5-7 at Radio Recorders studio in Hollywood, California.
Elvis Presley - Blue Christmas (Official Animated Video)
Importantly, Elvis and his people decided to mix things up a little with the song choices.
On the original version of the album, as well as six popular Christmas songs, you had two traditional carols – and even four gospel songs that had originally been released on Elvis's Peace in the Valley EP earlier in the year.
Side One was for the non-religious songs: 'Santa Claus Is Back in Town' (Jerry Leiber/Mike Stoller), 'White Christmas' (Irving Berlin), 'Here Comes Santa Claus' (Gene Autry/Oakley Haldeman), 'I'll Be Home for Christmas' (Kim Gannon/Walter Kent/Buck Ram), 'Blue Christmas (Billy Hayes/Jay Johnson) and 'Santa Bring My Baby Back (To Me)' (Aaron SchroederClaude Demetrius).
You'll notice that most of those songs were already Christmas classics, including 'White Christmas', made famous by Bing Crosby in his film of the same name.
But there were also a couple of newly-written songs, with 'Santa Bring My Baby Back (to Me)' and 'Santa Claus Is Back in Town' written to-order for the King – with the latter knocked off in a few minutes by that incredible Leiber/Stoller team.
'White Christmas' was as close as you could get to the ultimate Christmas anthem – appearing in the charts every year from 1942 to that point, but its writer Irving Berlin was most definitely not a fan of Elvis's version, which was based on The Drifters' R&B take from a couple of years earlier.
Berlin was said to consider the performance a "profane parody" of his song, and even tried to get radio stations to ban it. Some Canadian DJs complied, but in the US they weren't going to stop playing an Elvis album.
Elvis Presley - White Christmas
Side Two looked to the heavens, kicking off with versions of 'Silent Night' and 'O Little Town of Bethlehem' arranged by Elvis himself, before running into those Peace in the Valley songs: '(There'll Be) Peace in the Valley (For Me)', 'I Believe', 'Take My Hand, Precious Lord' and 'It Is No Secret (What God Can Do)'.
It's those Peace in the Valley songs that got the snip on some of the later reissues, sometimes being replaced with 1966's 'If Every Day Was Like Christmas' and 1970's Mama Liked the Roses' – but the heart of the Christmas album remained the same.
The newly-written songs 'Santa Bring My Baby Back (to Me)' and 'Santa Claus Is Back in Town' were released as a joint single in the UK to coincide with the album, reaching number 7 in the singles chart. A few years on, 'Blue Christmas'/'White Christmas' went top 20 over here.
Incredibly, no singles were released from the album in the US until 1964. First, 'Blue Christmas' came out backed with 'Wooden Heart' and topped the Billboard Christmas singles chart.
A year later, 'Santa Claus Is Back In Town'/'Blue Christmas' reached number four in the Christmas chart. And it's 'Blue Christmas' that has kept popping up in the charts ever since.
And while 'Blue Christmas' is an absolute classic, it's definitely worth digging out the full-length Elvis' Christmas Album for a dance around the tree this year.
After all, 17,000,000 Elvis Christmas fans can't be wrong.