Watch The Beatles stumble through 'I've Got A Feeling' in amazing new Get Back clip
15 November 2021, 10:45 | Updated: 25 September 2023, 13:26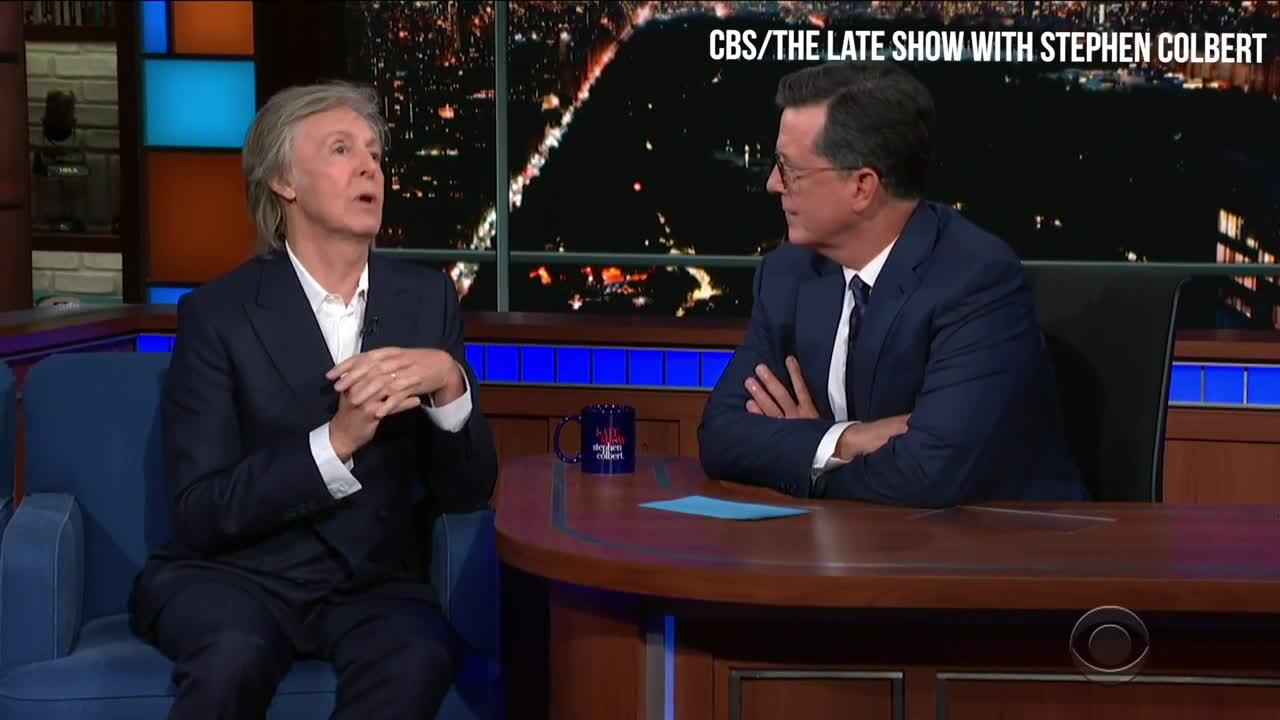 Paul McCartney sometimes dreams of John Lennon
Watching The Beatles making magic in the studio will never get old.
Peter Jackson's mammoth three-part, six-hour Get Back miniseries is only a couple of weeks away, and Disney+ have ramped up expectation with the release of a new clip.
Following an earlier teaser and proper trailer, the new video shows The Beatles John, Paul, George and Ringo (and Yoko) stumbling their way through 'I Got A Feeling' for what looks like the very first time.
It clocks in at less than 90 seconds, but the clip is packed with great moments that hint at how much fun Jackson's series could be.
Watch the first clip from The Beatles: Get Back - which premieres on Disney+ from November 25
From Ringo's "why are mum and dad arguing" face to George Harrison's trademark wit ("maybe we should learn a few songs first?" and "Is that one called 'I've Got A Feeling'?") it's a fascinating peak behind the curtain of the greatest band in the world working things out as they go.
The Get Back project was first announced way back in 2019, and it was originally set to be a feature film with a September 2020 cinema release date.
In June this year, it was announced that the film had morphed into a three-part, six-hour miniseries that would air exclusively on Disney+.
The film has been put together from the 60 hours of video and even more audio originally recorded for Michael Lindsay-Hogg's Let It Be movie, but it promises to be a very different presentation of the band.
Jackson has avoided most of the footage used in Let It Be in a bid to make a "companion" to the 1970 documentary, rather than replace it.
"They're all good friends and they remain good friends all the way throughout the series," Jackson said of The Beatles in his films.
"Let It Be does appear to show the sort of atmosphere at the time that led to the breakup, which is actually just simply not true, because the film was shot 14 months prior to that and long before the breakup."
The Beatles: Get Back airs on Disney+ on November 25, 26, and 27, 2021.