John Lennon's lost 1969 solo album: What is One From The Nursery?
20 September 2023, 11:59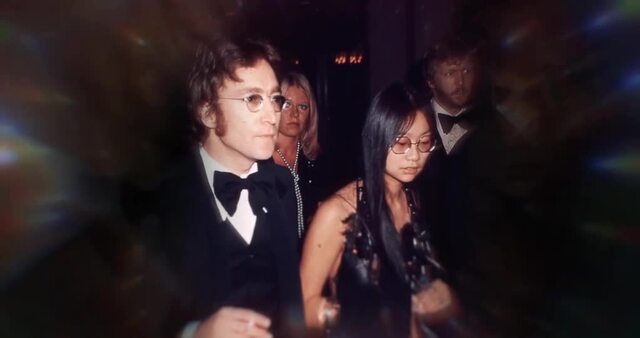 The Lost Weekend: A Love Story – John Lennon and May Pang documentary trailer
If you've got half a million dollars odd to spare, you could own a completely unreleased John Lennon solo album.
John Lennon fans have been spoiled in recent years, with gorgeous boxset editions of his best albums raiding the archives for previously-unheard outtakes, demos and rehearsals of his biggest songs.
The stunning versions of Imagine and John Lennon/Plastic Ono Band are packed with material that's not only historically fascinating, but also genuinely wonderful to sit down and listen to.
But there's still plenty in the archives and on tape from Lennon's most interesting period that not only have most fans never heard, but never even heard of.
That became clear when specialist auction house Gotta Have Rock and Roll launched its Rock & Roll Americana Auction, which included among its lots a collection of six tapes packed with Beatles rarities – including a lost John Lennon solo album, titled One From The Nursery.
What is this strange, lost album, and will you ever get to hear it? Here's everything you need to know.
What music is on the unreleased John Lennon solo album One From The Nursery?
The sixth tape in the auction lot, One From The Nursery is billed as an Unreleased John Lennon Album, and is credited to John and Kyoko Chan Ono Cox – Yoko Ono's daughter from her previous marriage to jazz musician and film producer Anthony Cox.
Kyoko would have been around six years old at the time of the recording.
She was mentioned at the beginning of 'Happy Xmas (War is Over)' ("Happy Christmas, Kyoko"/"Happy Christmas, Julian"), and in the title of the B-side of the Plastic Ono Band's 'Cold Turkey', called 'Don't Worry Kyoko (Mummy's Only Looking for Her Hand in the Snow)'.
Don't Worry Kyoko (Mummy's Only Looking for a Hand in the Snow)
It was recorded at Tittenhurst Park, the estate in Sunninghill, Berkshire that John and Yoko moved to at the end of the 1960s.
The tape has a runtime of 47 minutes, and although its listing states that it has four tracks, only two are listed:
John, I Love You
I Wish You Were my Father
It's described as "Lots of John talking and playing acoustic guitar (sounds like his J60E) recorded at Christmas time, Various songs stand out, all written by John & Kyoko"
But according to "fifth Beatle" Derek Taylor this is much more than a home recording that was never intended to be heard by the public.
It's claimed that "all of the material was edited, banded and mixed for release on Zapple Dec 1969, was shelved".
Why did unreleased John Lennon solo album One From The Nursery never get released?
Zapple was The Beatles' special record label for quirky spoken word and avant-garde releases. It was run by Paul McCartney's friend Barry Miles, and was active from just February to June 1969 before being shut down by the Beatles' new manager Allen Klein.
The music that was released no Zapple included John and Yoko's Unfinished Music No. 2: Life with the Lions (Zapple 1) and George Harrison's Electronic Sound (Zapple 2).
But by the time One From The Nursery was apparently completed, Zapple was no more.
Where did the tape of One From The Nursery come from?
The whole six-tape lot is billed as "The Beatles Derek Taylor Never-Before-Heard Collection of Lost Beatles Recordings: Including the 1967 Kenwood Sessions and John Lennon Private Recordings".
That suggests its from the archives of Derek Taylor, who mentioned earlier.
A candidate for the title of "Fifth Beatle", Derek was a journalist-turned press officer for The Beatles. He worked on the band's 1964 US tour before a falling out with manager Brian Epstein, but was re-hired in 1968, after Epstein's death, to work as the press officer for the band's Apple Corps company.
Derek died in 1997, and as for how these tapes have arrived here, TMZ has the scoop.
"The legendary tapes were obtained by a memorabilia collector named Phil from Charlotte," says the infamous US showbiz news site.
"He tells us he got the recordings five years ago from a man in India, who says he first secured them from Derek Taylor.... we're told Phil listened through all of it only once, so he wouldn't damage the tapes."
What other unreleased goodies are on the Derek Taylor tapes? Is there any Beatles stuff on there?
As if a complete, mixed unreleased John Lennon album wasn't enough, there's some equally amazing-sounding stuff on the preceding five tapes.
The contents of the other tapes are:
Tape 1: Unheard Beatles Sgt Pepper Rehearsals from Kenwood late 66 early 67 (56 minutes)
Tape 2: George Harrison With the Bonzo Dog Doo-Dah Band and Jimmy Page (59 minutes)
Tape 3: George with Bonzo Dog Doo-Dah Band band, all co-written (25.30 minutes)
Tape 4: John Interviews Yoko 1969 (45 minutes)
Tape 5: Yoko with Dr Artur Janov (1hr 40 minutes)
Yes, that first tape includes stuff that no-one's ever heard from early rehearsals for Sgt Pepper's Lonely Hearts Club Band, including what's claimed to be a very early recording of 'Dear Prudence', long before the song ended up on The Beatles (aka The White Album) in 1968.
How much is the unreleased John Lennon solo album One From The Nursery expected to sell for?
The tapes are being sold together as a six-tape lot, and while there aren't any bids at the time of writing, the minimum bid is $30,000, and the expected listed price is a whopping $300,000 - $500,000.
Will the unreleased John Lennon solo album One From The Nursery ever get released?
Give Peace A Chance (demo) - John & Yoko, Sheraton Oceanus Hotel, 25 May 1969 (5K Music Video)
Even if you've got a cool half million dollars spare, you won't be able to buy these tapes and release them to the public to make your money back.
You're not even technically allowed to make your own copy of it, and the people at Gotta Have Rock and Roll are very clear about this.
This item is sold as an artefact ONLY, without copyright. Any reproduction is strictly prohibited.
That's because while the tapes have seemingly passed from owner to owner completely legally, there are still plenty of thorny issues regarding copyright around their actual contents.
So without the express permission of the John Lennon estate (and presumably Kyoko, too) – which is unlikely but we suppose not impossible – you wouldn't be allowed to do anything with the tapes apart from own them, listen alone (very carefully) and sell them on in the future.