Paul McCartney 'to return to Glastonbury as Saturday night headliner'
21 February 2022, 11:25 | Updated: 21 February 2022, 12:05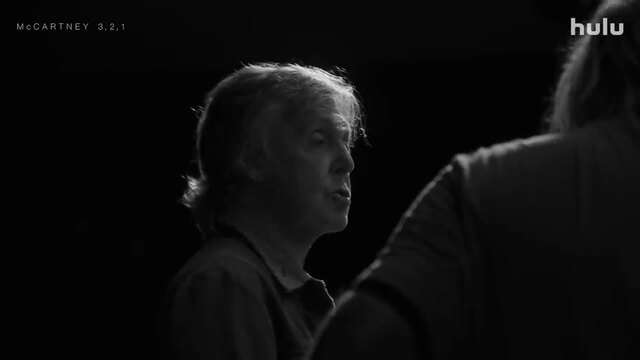 Paul McCartney and Rick Rubin to delve into their fame in Hulu show McCartney 3,2,1
Paul McCartney will be the oldest ever headliner of the Glastonbury Festival.
Paul McCartney stormed Glastonbury when he performed as a Pyramid Stage headliner back in 2004.
He was booked to return back in 2020 for what would have been the festival's 50th anniversary, but his slot was cancelled along with the whole festival because of the COVID-19 pandemic.
Last year's event also didn't happen, but after the triumphant reception to The Beatles: Get Back miniseries and the announcement of his 'Got Back' US tour, McCartney is reportedly finally coming back to Glastonbury.
According to The Sun, The Beatles superstar will top the 2022 main stage on Saturday night after sets from ex-Oasis songwriter Noel Gallagher and Haim.
It adds that Kendrick Lamar – another planned headliner from the abandoned 2020 festival – will top the bill on Sunday night.
To jog your memories, Paul McCartney's career-spanning 2004 Glastonbury Setlist was as follows:
Jet
Got to Get You Into My Life
Flaming Pie
All My Loving
Let Me Roll It
She's a Woman
Maybe I'm Amazed
The Long and Winding Road
In Spite of All the Danger
Blackbird
We Can Work It Out
Here Today
All Things Must Pass
Yellow Submarine
I'll Follow the Sun
Calico Skies
Eleanor Rigby
Drive My Car
Penny Lane
Get Back
Band on the Run
Back in the USSR
Live and Let Die
I've Got a Feeling
Lady Madonna
Hey Jude
Yesterday
Follow Me
Let It Be
I Saw Her Standing There
Helter Skelter
Sgt. Pepper's Lonely Hearts Club Band (Reprise)
The End
Since then, McCartney has released six top-ten albums, including 2020's McCartney III, his first number one album in over 30 years.
Paul McCartney 'Helter Skelter' (Live from Grand Central Station, New York)
It's been reported that Taylor Swift, the third 2020 Pyramid Stage headliner, will not be performing at this year's show.
The only headliner officially confirmed by the festival itself at the time of writing is Billie Eilish.
Diana Ross has also been confirmed to play the Sunday afternoon 'Legends Slot', following in the footsteps of Dolly Parton, Leonard Cohen, Tony Bennett, Lionel Richie, Paul Simon, Tom Jones, Kylie Minogue, Brian Wilson and Shirley Bassey.