Brian May launches very special version of his guest-packed Star Fleet album project
13 July 2023, 13:54 | Updated: 13 July 2023, 18:09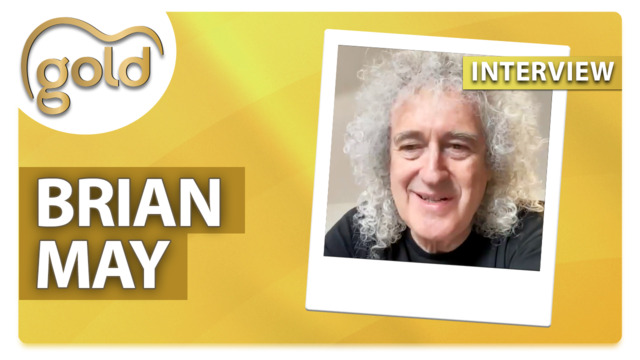 Brian May interview: New album, his hero Buddy Holly and a guitar solo!
When Queen took a break, Brian May got into the studio with some very famous friends.
Over their two decade together, Queen barely paused for breath.
They released seven albums in seven years, and even after Freddie Mercury's HIV diagnosis, never took more than three years between records.
But even during their short breaks, a workaholic like Brian May liked to keep busy.
"One morning, I woke up in Los Angeles, on a break from activities with Queen, and made some phone calls," he said of one of those rare pauses in early 1983.
Brian May - Star Fleet Sessions: In The Studio (Episode 3)
"I've told the story of what happened next in the material you will find in this box. The outcome was something I will forever treasure."
May had got in touch with Eddie Van Halen, REO Speedwagon drummer Alan Gratzer, session player to the stars Phil Chen and Alice Cooper keyboard player Fred Mandel.
Together on April 21 and 22, they recorded a wealth of material at the Record Plant studio in Los Angeles.
The Queen guitarist turned the recordings into the mini-album Brian May + Friends: Star Fleet Project.
The original release had just epic three tracks: 'Star Fleet', 'Let Me Out' and 'Blues Breaker'.
Now as the third release in the Brian May Gold Series – following the re-releases of his solo albums Back to the Light and Another World – May has returned to the original tapes to put together a complete document of the sessions as a 23-track CD.
"I hope people will open this and feel that they have an insight into what it was like just for those few hours, for those couple of days in 1983," said May.
What's more, fans will be able to watch Brian relaunch the Star Fleet project live from a central London location this Monday, July 17 at 2.30pm, live on his Instagram feed.