Queen to release a lost song featuring Freddie Mercury later this year
8 June 2022, 12:21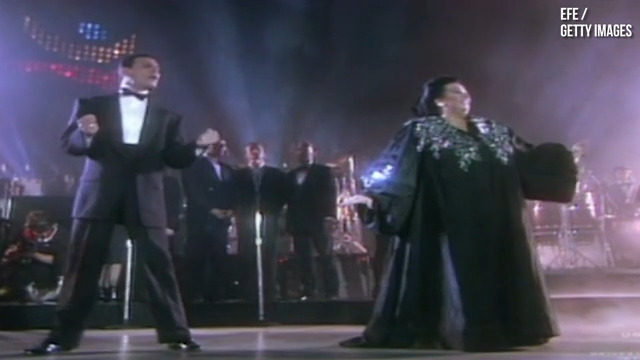 Freddie Mercury and Monserrat Caballe perform at Barcelona Olympics in 1992
Queen have put together a "beautiful", "touching" and "passionate" lost song featuring Freddie Mercury.
Queen have announced that a rediscovered song featuring Freddie Mercury will be released later this year.
Brian May and Roger Taylor revealed that the band have rescued the outtake called 'Face It Alone', recorded during the sessions for the chart-topping 1989 album The Miracle.
"We did find a little gem from Freddie, that we'd kind of forgotten about," Taylor told BBC Radio 2
"And it was. It's wonderful. Actually, it was real discovery.
"It's from The Miracle sessions, and I think it's going to be out in September."
Brian May said: "It was kind of hiding in plain sight. We looked at it many times and thought, oh no, we can't really rescue that.
"But in fact, we went in there again and our wonderful engineering team went, okay, we can do this and this. It's like kind of stitching bits together... but it's beautiful. It's touching.
Roger added: "It's a very passionate piece."
Freddie Mercury died in November 1991 from bronchial pneumonia resulting from AIDS.
The posthumous album Made in Heaven featuring Freddie's vocals was eventually released in 1995.
In 2014, 'Let Me In Your Heart Again' and full band versions of the Mercury solo tracks 'Love Kills' and 'There Must Be More to Life Than This' (featuring Michael Jackson) were released on the Queen Forever compilation.