Queen's Greatest Hits album is now owned by one in four households in the UK
20 July 2022, 11:05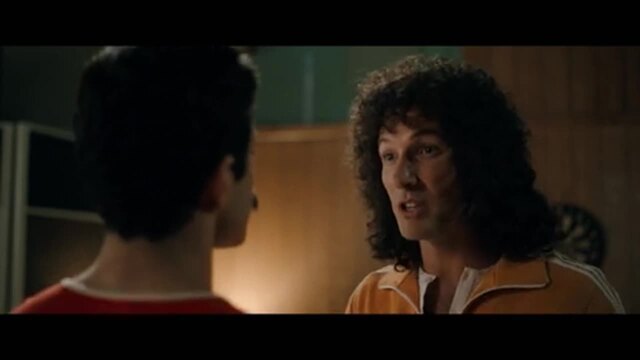 Watch Queen create 'We Will Rock You' in new Bohemian Rhapsody teaser
As the streams rack up, Queen's best-of crosses the seven million mark.
Queen have long had the biggest-selling album in UK chart history.
While they had eight gold studio albums and seven platinum ones, it's actually their Greatest Hits compilation that has been at the top of the all-time chart for year after year.
Greatest Hits scored its six millionth sale in 2014, and now the Official Charts Company says the album is the first to surpass seven million.
While Queen fans are still likely shelling out for new CDs and vinyl copies of the album, a large portion of that extra million in sales is from song streams on platforms like Spotify, Apple Music, Tidal and Amazon.
The charts company uses a magic formula to convert the 1.26 billion UK streams of Queen's Greatest Hits into a sales figure which it tacks on to the previously recorded number of vinyl, cassettes, CDs, paid downloads (and eight-track cartridges and MiniDiscs).
Queen's Brian May and Roger Taylor thank fans as Greatest Hits breaks Official Chart records 🏆🥳🎸
Queen guitarist Brian May said: "We're here to bring you the joyous news that Queen's Greatest Hits album has sold seven million copies, which nobody has ever done before.
"No album has done this before in history. Thank you, we appreciate it."
Drummer Roger Taylor added: "The British public and their infinitely-great taste have made this the biggest-selling album in history.
"Thank you very much; we're humbled and honoured. We salute you!"
Last month, Greatest Hits recorded a massive 1,000 weeks inside the Official UK Albums Chart.
OCC chief exec Martin Talbot said: "It really is a fantastic achievement by Queen to become the first act to notch up 7 million sales of one album, with their legendary Greatest Hits.
"When it was released for the first time in 1981, career-spanning packages such as Greatest Hits were relatively rare, the preserve of only the very biggest acts.
Queen – Bohemian Rhapsody (Official Video Remastered)
"There is no doubt that its massive success has done as much as any other release to turn hits packages into the omnipresent album concept that they are today."
Talbot suggested that "Queen's Greatest Hits can claim to be in more than one-in-four UK households' record collections today", though many fans will have bought the album many times over to replace their battered vinyl, tangled tapes and scratched CDs, not to mention those re-buying the album in box sets like The Platinum Collection.
With that said, it's likely that the album is still in more homes than any other album.
In 2019, the OCC published its most recent list of the top-selling UK albums of all time.
Bookending the top ten was Queen's second best-of Greatest Hits II, while ABBA's own hits compilation Gold came second.
The other seven albums in the top ten were all proper studio releases, with Michael Jackson appearing twice with Thriller and Bad and the most recent album being Adele's 2011 album 21.
Queen - Greatest Hits
ABBA - Gold
The Beatles - Sgt Pepper's Lonely Hearts Club Band
Adele - 21
Oasis - (What's the Story) Morning Glory?
Michael Jackson - Thriller
Pink Floyd - The Dark Side of the Moon
Dire Straits - Brothers in Arms
Michael Jackson - Bad
Queen - Greatest Hits II