Meet the Beatles: The Fab Four are cast in new Brian Epstein movie Midas Man
25 November 2021, 10:59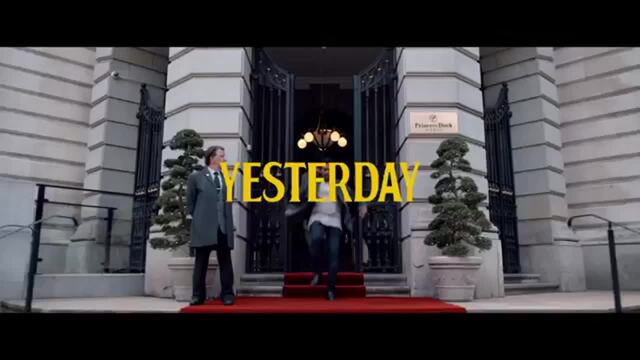 First trailer for Danny Boyle's Beatles comedy-drama Yesterday
John, Paul, George and Ringo are cast in the upcoming Brian Epstein movie.
From George Martin to Neil Aspinall, many people have laid claim to being The Fifth Beatle, but the person who probably most deserves that accolade was Brian Epstein.
The Beatles' manager from 1962 until his untimely death in 1967, Epstein is the subject of a new biopic Midas Man, which has now cast its Fab Four.
Jonah Lees will play John Lennon, Blake Richardson stars as Paul McCartney, Leo Harvey Elledge plays George Harrison, and Campbell Wallace is Ringo Starr, Deadline reports.
The Beatles' first drummer Pete Best will be played by Adam Lawrence.
They join Jacob Fortune-Lloyd as Brian Epstein, Emily Watson as his mother Malka 'Queenie' Epstein, Eddie Marsan as Brian's father Harry and Omari Douglas is Lonnie Trimble.
Lukas Gage will play Tex Ellington and Charley Palmer Rothwell is George Martin.
Rosie Day plays Cilla Black and, in an incredible bit of casting, Jay Leno plays Ed Sullivan.
Rather than focusing on the Fab Four, Midas Man explores Epstein's role in 1960s pop culture, and is directed by Sara Sugarman, who replaces previous director Jonas Akerlund
Filming began in Liverpool in October but went on pause for three weeks while producers found a replacement for Akerlund.
Born in 1934, Epstein first met The Beatles in 1961 and swiftly became their manager, helping to shape their moptop image and convincing George Martin to become their producer.
He's credited in playing a key role in The Beatles rise to fame, though he also is blamed for some of the poor business deals that hampered the group financially.
Beatles interview after death of manager Brian Epstein
As well as The Beatles, Epstein was also vital to the early careers of Gerry and the Pacemakers, Billy J Kramer and the Dakotas, Tommy Quickly and Cilla Black.
Epstein died on 27 August 1967 from an accidental barbiturate overdose. He was 32 years old.