Ringo Starr announces new Rewind Forward EP featuring Paul McCartney collaboration
23 August 2023, 11:17 | Updated: 21 September 2023, 13:58
Ringo and Paul are back making music once again!
Beatles drummer Ringo Starr is making a comeback with his new music.
Ringo's new EP entitled Rewind Forward, is his first new release since his previous EPs like Zoom In, Change the World, and EP3.
Beatles fans will be thrilled to know Starr's new EP also has a song from one of his old bandmates, Paul McCartney, on a song entitled 'Feeling the Sunlight.'
Starr said he got the title Rewind Forward from a mistake he made while speaking.
Explaining the EP's title, Ringo said: "Rewind Forward was something I said out of the blue — it's just one of those lines like 'A Hard Day's Night'. It just came to me.
"But it doesn't really make sense. I was trying to explain it to myself and the best I can tell you about what it means is: Sometimes when you want to go forward you have to go back first".
Rewind Forward will feature some other famous musicians too, including Benmont Tench and Mike Campbell from the Heartbreakers, and Joe Walsh from the Eagles, and is expected to be released on October 13th.
News of Starr and McCartney's collaboration comes hot on the heels of the announcement the duo are to feature on Dolly Parton's new album, Rockstar.
The two remaining Beatles have re-recorded their 1970 hit 'Let It Be' for Dolly's 49th solo studio album, due to be released in November, with the track also featuring appearances from Peter Frampton and Mick Fleetwood.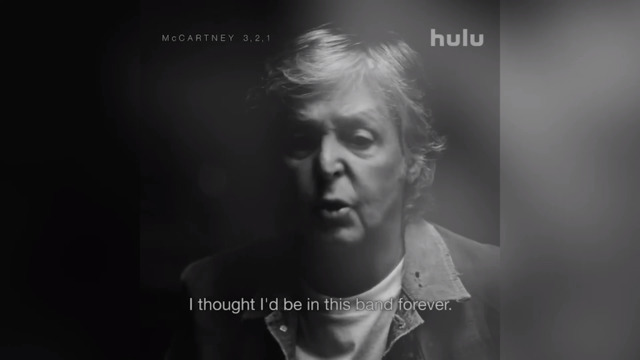 Paul McCartney reveals he thought he'd be in the Beatles forever in Hulu promo to mark release date of documentary 'McCartney 3,2,1'
Dolly Parton's decision to dip her toe into the realm of rock 'n' roll music stemmed from her induction to the Rock and Roll Hall of Fame in 2022.
After initially refusing the invitation to join the hallowed pantheon of rock bands, she insisted that if she was going to accept entry then she'd have to prove her worth.
That's precisely what she's been doing with Rockstar, which sees Dolly cover rock music's most iconic songs alongside the rock royalty that wrote them.