The story of The Beatles' last ever concert: The full setlist, attendance and ticket prices revealed
24 January 2022, 14:31 | Updated: 26 September 2023, 12:32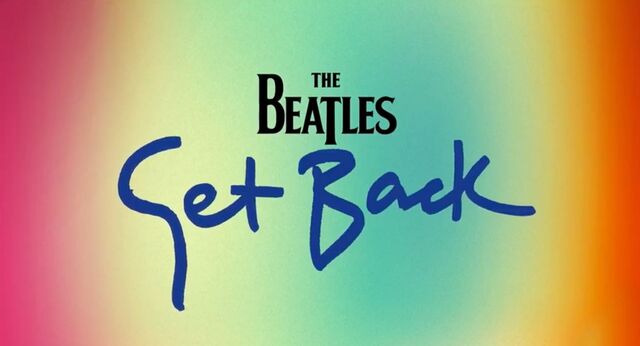 Watch the official trailer for The Beatles: Get Back on Disney Plus
Everyone knows about The Rooftop Performance, but the story of The Beatles last ever actual concert is just as fascinating.
As well as telling a new story about The Beatles last album Let It Be, Peter Jackson's The Beatles: Get Back also gave us the ultimate presentation of the Fab Four's final public live show.
The Rooftop Concert was the stuff of legends. John, Paul, George and Ringo (and bonus Billy Preston) up on the roof, all playing together for a real audience for the very last time.
But that impromptu police-interrupted set on the top of Apple HQ wasn't The Beatles last "proper" live gig.
Their last real show actually took place three years earlier over the Atlantic, in San Francisco.
Here's everything you need to know about The Beatles last official concert.
When and where was The Beatles last ever concert?
The Beatles' last concert took place on August 29, 1966, at Candlestick Park in San Francisco, California.
They came on stage to play their half-hour set at 9.27pm.
It was the last of 18 concerts on a 13-date tour of North American, with the band playing two gigs on some dates.
The Beatles had played in Chicago, Detroit, Cleveland, Washington DC, Philadelphia, Toronto, Boston, Memphis, Cincinnati, St Louis, New York, Seattle and Los Angeles in just over two weeks before coming to San Francisco.
What was the ticket price for the last Beatles concert?
Tickets for the last ever Beatles concert were priced from $4.50-$6.50 ($38.75-$60 adjusted for inflation).
That works out at about £1.50-£2.40 (£28.75-£44.50 in today's money).
What was the attendance for The Beatles last ever concert?
You might assume that every Beatles show after Beatlemania was a complete sellout, but that wasn't the case.
There were 25,000 people in the stands, with 7,000 tickets for the show left unsold.
With The Beatles being paid a fixed $50,000 and Tempo Productions having to hire an orchestra to keep the local musician's union sweet, the company actually lost money on the show.
Despite the unsold seats and murmurs of decline, Brian Epstein said the tour compared "phenomenally well" with their 1965 US tour, adding that "by the time we leave, 400,000 people will have seen this series of shows".
Did The Beatles know this would be their last ever live concert – and why did they stop touring?
Despite releasing what was arguably their very best album in Revolver, 1966 had been an incredibly tough year for The Beatles.
In February, John Lennon was quizzed about his interest in religion by the Evening Standard.
"Christianity will go," said the unguarded Lennon. "It will vanish and shrink. I needn't argue about that; I'm right and I'll be proved right.
"We're more popular than Jesus now; I don't know which will go first – rock 'n' roll or Christianity. Jesus was all right but his disciples were thick and ordinary. It's them twisting it that ruins it for me."
The thing was, no-one really cared all that much at the time. It wasn't till the interview was reprinted in US teen mag Datebook with a pull-quote from that section that people got angry.
There were boycotts, complaints, and even organised record and merch burnings.
While this was all going on, the band were having a less than pleasant time touring Japan and the Philippines.
They were stuck in their hotel in Tokyo after getting death threats, and pushed around by the military and forced to hand over some of their money in Manila after skipping a social engagement organised by First Lady Imelda Marcos.
So the band weren't in the best frame of mind when they headed to the US.
Brian Epstein had preceded them in early August to apologise for Lennon's comments, and Lennon himself gave a press conference at the Astor Tower Hotel on August 11.
"I'm not anti-God, anti-Christ or anti-religion," John said. "I was not saying we were greater or better... I wasn't saying whatever they're saying I was saying.
"I'm sorry I said it really, I never meant it to be a lousy anti-religious thing. From what I've read, or observed, Christianity just seems to me to be shrinking, to be losing contact."
The apology helped – bans were lifted and record burnings cancelled – but it was still causing a lot of tension.
While this was all happening there were ongoing race riots in America. As the Civil Rights movement was gaining momentum, there was a backlash from racist, reactionary forces like the Ku Klux Klan.
The band had long refused to play to segregated audiences, putting them in the firing line among some. There was also controversy around The Beatles opposition to the war in Vietnam.
Even putting all the politics to one side, the Beatles' level of popularity had long outstripped the live technology of the time in more ways than one.
Firstly, the band were recording songs in the studio like 'Tomorrow Never Knows' that it was impossible to replicate on the live stage.
Secondly, The Beatles had gone from a tight band playing venues like the Star-Club in Hamburg and the Cavern in Liverpool to outdoors stadiums with weedy amplification best suited to clubs and arenas.
Revolver: mini-documentary clip
That wasn't great at the best of times, and they were also having to compete with the non-stop sound of tens of thousands of screaming fans.
The fans couldn't hear them properly. They couldn't hear themselves at all. "It got that we were playing really bad," said Ringo. "The reason I joined The Beatles was because they were the best band in Liverpool."
Add to those serious problems with crowd control in Cleveland and Los Angeles meant that the band's safety felt at serious risk, as well as their reputations as actual musicians.
George and John were up for retiring from the road. Ringo was bored of it, too. Paul was the last holdout.
"I finally agreed. I'd been trying to say, 'Ah, touring's good and it keeps us sharp. We need touring and musicians need to play. Keep music live'.
"I had held on to that attitude when there were doubts, but finally I agreed with them."
Ringo said: "There was a big talk at Candlestick Park that this had got to end.
"At that San Francisco gig it seemed that this could possibly be the last time, but I never felt 100% certain till we got back to London. John wanted to give up more than the others. He said that he'd had enough."
So even though there was never a formal announcement, the band knew it was the end.
"When we got to Candlestick Park we placed our cameras on the amplifiers and put them on the time," George said.
"We stopped between tunes, Ringo got down off the drums, and we stood facing the amplifiers with our back to the audience and took photographs.
"We knew. 'This is it – we're not going to do this again. This is the last concert' It was a unanimous decision."
What was the setlist for the last Beatles concert?
The Last Gig, Candlestick Park 1966
Rock and Roll Music
She's a Woman
If I Needed Someone
Day Tripper
Baby's in Black
I Feel Fine
Yesterday
I Wanna Be Your Man
Nowhere Man
Paperback Writer
Long Tall Sally
So that's eight Lennon/McCartney songs, one George Harrison ('If I Needed Someone') and covers of Chuck Berry ('Rock and Roll Music') and Little Richard ('Long Tall Sally') to open and close the show.
Who supported The Beatles at their last ever concert?
The Beatles only played a half-hour set at Candlestick Park, but fans definitely got their money's worth.
Supporting the band on a packed bill were Bobby Hebb, The Remains, The Cyrkle and The Ronettes.
Was a recording of last Beatles concert ever released?
THE BEATLES: EIGHT DAYS A WEEK - THE TOURING YEARS
The last Beatles concert has never been legally released in full.
Most concerts these days are recorded on the soundboard just in case, and illicitly filmed and recorded from umpteen angles by fans on their phones.
In 1966 that obviously wasn't so, and most Beatles shows were never preserved.
The Beatles knew that this was their last concert though, and wanted to capture the moment.
Each of the band took a camera with them to take snaps of their final live show, and more importantly, Paul asked the band's press officer Tony Barrow to make a recording from the field itself.
The Beatles - Eight Days a Week - Shea Stadium UK Trailer
The recording is sadly incomplete, failing to catch the end of the last number 'Long Tall Sally'.
Paul was given the tape – but not until Barrow made a second copy, which he kept locked away in his office desk.
It's from this tape that bootlegs of the concert have emerged, which you can definitely find if you look around enough.
"If you hear a bootleg version of the final concert that finishes during 'Long Tall Sally' it must have come either from Paul's copy or mine, but we never did identify the music thief!" said Barrow.
The Beatles at Shea Stadium
A Beatles show from a year earlier was officially released in cinemas as The Beatles at Shea Stadium, though the recording was again incomplete and the sound was beefed up, overdubbed and re-recorded for the film.
That film was re-released in cinemas with Ron Howard's Eight Days A Week film, but rights issues mean it still hasn't come out on DVD.
The only "proper" Beatles live album was The Beatles at the Hollywood Bowl.
That document was culled from three shows in 1964 and 1965 and originally released in 1977, before being remastered and eventually getting a CD remaster in 2016, again to accompany Ron Howard's doc.