The Monkees' Micky Dolenz 'hasn't processed' the death of his 'sibling' bandmates
27 April 2023, 11:14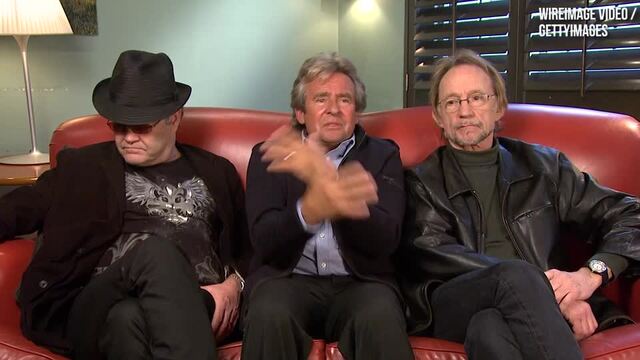 The Monkees reveal how they proved critics wrong
Micky Dolenz is the last Monkee standing but feels he is with his late bandmates every day.
Micky Dolenz has said that he doesn't feel he's processed the deaths of his bandmates in The Monkees because he was so close to them.
Davy Jones died in 2012 and Peter Tork passed away in 2019. Dolenz and Michael Nesmith had only just finished touring together as The Monkees shortly before Nesmith died in 2021.
Of being the last Monkee standing, Dolenz told Ultimate Classic Rock: "I guess the short answer is I don't think I've processed it, because they're siblings.
"David's passing was quite a while ago so that one I have processed even though it was out of the blue and really took everybody by surprise."
He continued: "Peter did have some health issues ... Nez had health issues, as we all knew, so his passing was not a shock – unfortunate and tragic, but not a big shock.
"I'm with them every day, in many ways, especially when I sing the songs or watch the videos."
Dolenz is currently touring in memory of The Monkees, with the set celebrating the band's vital 1967 album Headquarters, which saw them finally take control of the writing, playing and production of their music.
On the tour, Dolenz sings the tracks that were previously sung by his late bandmates on record, but he explained that this is nothing new to him.
"I've sung all the hits in my solo shows — [Jones'] 'Daydream Believer' for years and years, many of Nez's tunes and [Tork's] 'For Pete's Sake'.
"I have found it difficult at times, even recently, to sing the lead parts.
"I was always doing the background vocals, and I keep falling into the backgrounds and forgetting how to do the leads."