Tom Jones speaks out after 'Delilah' is banned from Welsh rugby matches for 'domestic violence' lyrics
24 July 2023, 13:05
'I'll keep on singing it' the singer has said.
Tom Jones, 83, has given his opinion after his song 'Delilah' has been banned from Welsh rugby matches.
The Welsh Rugby Union announced in February that the song, released by Tom Jones in 1968, will no longer be performed by choirs at Wales' Principality Stadium.
The decision stems from the song's lyrics, which include a woman being murdered by her boyfriend after she is caught cheating with another man.
"'Delilah' will not feature on the playlist for choirs for rugby internationals at Principality Stadium," a statement from the Principality Stadium stated.
"The WRU removed the song from its half-time entertainment and music playlist during international matches in 2015.
"Guest choirs have also more recently been requested not to feature the song during their pre-match performances and throughout games."
The statement continued: "The WRU condemns domestic violence of any kind. We have previously sought advice from subject matter experts on the issue of censoring the song and we are respectfully aware that it is problematic and upsetting to some supporters because of its subject matter."
Tom Jones played a gig at Cardiff Castle last Saturday (July 22) and spoke directly to the crowd about the song.
"You can't stop us singing 'Delilah'," he said. "Can you imagine? Who was the man who didn't want us to sing 'Delilah'?"
He reportedly then added: "They may stop the choir from singing it, but they haven't stopped the crowd. Keep on singing it – and I'll keep on singing it too," before the Welsh superstar launched into singing 'Delilah', much to the delight of the home crowd.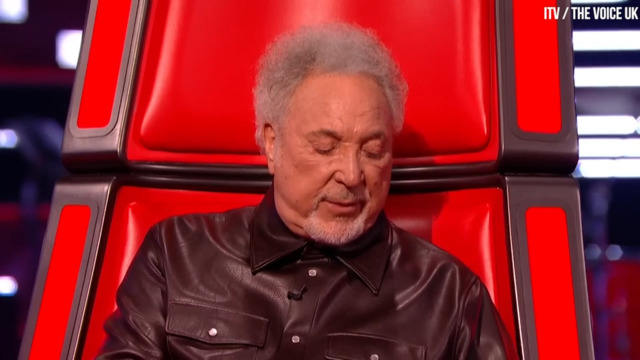 Sir Tom Jones explains special meaning for song after performing on The Voice UK
The ban comes almost ten years after Tom Jones defended the song's lyrics in 2014.
He said: "I love to hear it sung at rugby games. It makes me very proud to be Welsh. I think if they're looking into the lyric about a man killing a woman, it's not a political statement.
"It's just something that happens in life that [a] woman was unfaithful to him and he just loses it."