'Last Christmas' by Wham!': The making of the timeless festive classic
28 November 2022, 14:56 | Updated: 11 October 2023, 13:54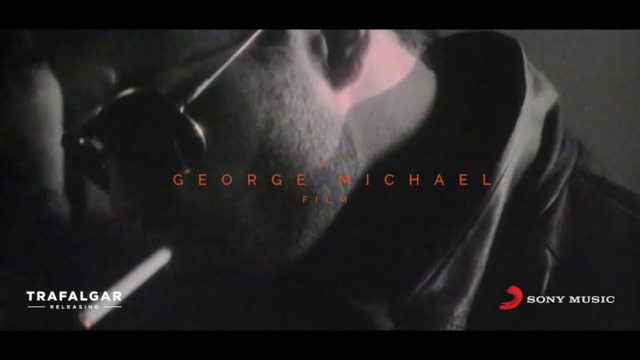 Watch the trailer for George Michael: Freedom Uncut
Band Aid got the number one, but it's Wham!'s 'Last Christmas' that's really stood the test of time.
In 1984, the battle for the Christmas Number One was effectively put on hold, with Band Aid's 'Do They Know It's Christmas' predictably sweeping away everything in it's path.
One of the many, many artists on that all-star recordings was George Michael ("But say a prayer / Pray for the other ones / At Christmas time it's hard").
So George Michael did sort of get the Xmas No.1 that year, but it's not Band Aid that's his 1984 seasonal legacy.
In the number two spot that year was Wham!'s 'Last Christmas', one of the group's last singles before George Michael went fully solo.
Four decades later, it's 'Last Christmas' that's fully established as a true international festive hit. Here's everything you ever wanted to know about the absolute cracker of a song.
Who wrote and performed on 'Last Christmas'?
While Wham! did record the occasional cover, most of their songs were true originals.
There were a few big hits that George Michael wrote together with Andrew Ridgley ('Club Tropicana', 'Wham Rap!' and 'Careless Whisper'), but most of their songs were written solely by George Michael.
'Last Christmas' was one of those. It wasn't just written and produced by George alone – he also recorded it completely by himself, playing every single instrument you hear in the song.
Wham! - Last Christmas (Pudding Mix)
The story goes that Michael and Ridgeley were visiting Michael's parents in 1983, when George wrote the song in his old childhood bedroom, sneaking off after mealtime when inspiration struck.
"We went to his old room, the room in which we had spent hours as kids recording pastiches of radio shows and jingles," Ridgeley recalled in 2017, "the room where he kept a keyboard and something on which to record his sparks of inspiration, and he played me the introduction and the beguiling, wistful chorus melody to 'Last Christmas'.
"It was a moment of wonder. George had performed musical alchemy, distilling the essence of Christmas into music. Adding a lyric which told the tale of betrayed love was a masterstroke and, as he did so often, he touched hearts."
Wham! - Last Christmas (Official Lyric Video)
Of the solo recording at Advisionm Studios in London in August 1984 (like Slade and Wizzard's festive hits festive hits, this was another Christmas song recorded at the height of summer), engineer Chris Porter remembered that he was even banned from playing the sleigh bells – George insisted on playing every single note.
"George wasn't a musician, he had no training on instruments at all."Porter told The Guardian.
"It was a laborious process, because he was literally playing the keyboards with two or three fingers.
George played a LinnDrum drum machine, Roland Juno-60 synthesiser and those sleigh bells, with the studio set up in Christmas decor to try to get everyone in the mood.
When was 'Last Christmas' released, and where did it get in the charts?
'Last Christmas' was released on December 3, 1984 as a double-A-side, with 'Everything She Wants' on the reverse.
As we've said, in 1984 it peaked at number two, with Band Aid's 'Do They Know It's Christmas Time' (featuring George and co) at the summit.
It's worth noting here that the ever-generous George donated the royalties from 'Last Christmas' to relief efforts for the Ethiopian famine, just like the Band Aid single.
Wham! - Everything She Wants (Official Video)
So for over 30 years, 'Last Christmas' was one of the best-loved Christmas songs not to be a number one.
Like so many other seasonal hits, when downloading and then streaming took off, the song became a regular re-entry in the charts every December from 2007 on.
And in 2021, a fan campaign helped push the song all the way to No.1 – albeit in the January 1, 2022 chart rather than the actual Christmas number 1.
Yep, 36 years after its first release 'Last Christmas' was at the very top of the tree.
What is 'Last Christmas' about?
Last Christmas - Official Trailer
Wham! songs were generally one of two things – irresistibly catchy, sexy dance pop, or heartbreaking ballads that tore your very soul apart.
'Last Christmas' was obviously in the second camp, with its understated and almost unsettlingly cheery melody helping to showcase an emotional tale of love, loss and regret ("A man under cover, but you tore me apart").
"You've got the happiness of the rhythm track, but against that you've got the sadness of the unrequited love," Porter said.
Who made the music video for 'Last Christmas'?
Wham! - Last Christmas (Official Video)
While the recording of 'Last Christmas' was a stripped-back, George-only affair, the video was a Wham! party with everyone invited.
Directed by Andrew Morahan, it tells the story of Andrew Ridgeley's "girlfriend" (actually model Kathy Hill), who we discover had previously been in a relationship with George.
It was filmed at the Saas-Fee ski resort in Switzerland, and as well as George, Andrew and Kathy, also in attendance were regular Wham! backing singers Pepsi and Shirlie, plus a load of family and friends, including Shirlie's then-boyfriend Martin Kemp.
"He had an amazing sense of humour," Kathy remembered of working with George.
"There's a scene when we're walking up the hill and every time we went up he just fell down, so every time I burst into laughter.
"That shot where we're rolling around and he ends up sitting on me, I'm genuinely laughing my head off. It was great."
Does 'Last Christmas' rip off Barry Manilow?
Barry Manilow - Can't Smile Without You (Live from The First BBC Special, 1978)
The Dick James Publishing company certainly thought so, suing George for alleged plagiarism in the mid-1980s and claiming the song borrowed from 'Can't Smile Without You'.
Written by Christian Arnold, David Martin and Geoff Morrow, that song was first recorded by The Carpenters in 1977 before being made a hit by Barry Manilow a year later.
The case was dismissed though when a musicologist rocked up with around 60 songs that had a comparable melody and chord sequence.
Who has covered 'Last Christmas'?
Crazy Frog - Last Christmas (Official Video)
With its deceptively simple backing and melody that really lends itself to reinterpretation, it's no surprise that 'Last Christmas has been covered so very many times.
Many of the recorded versions have been released as singles, with some of them charting.
Manic Street Preachers - Channel 4 - TFI Friday - Last Christmas - 20/12/1996
There was Whigfield's 1995 single (number 21), Crazy Frog in 2006 (number 16), Cascada in 2007 (number 111) and Ariana Grande in 2013 (92).
Other high-profile covers include Manic Street Preachers, the Glee cast, Billie Piper, Carly Rae Jepsen, Ashley Tisdale, Joe McElderry, Jimmy Eat World, Taylor Swift, JLS, Hillary Duff, Electric Six, Rita Ora and Backstreet Boys.
What is Whamageddon?
For the last decade or so, you may see people cursing their misfortune when they hear Wham!'s excellent 'Last Christmas'.
That's not because they're not fans of George's masterpiece (is that even possible?) but instead because they've lost that year's edition of Whamageddon.
The rules in short:
You have to avoid hearing Wham!'s version of 'Last Christmas' between December 1 and midnight on December 24, or you're sent to "Whamhalla" and are out of the game.
The roots of the game are mysterious, though the game sees to have originated on the GTPlanet forum in 2010, with the "Whamaggedon' name coming in a 2016 Facebook post.
Our Christmas conspiracy theory is that Noddy Holder and Roy Wood joined forces to invent the game and help push their own hits up the Christmas playlists in place of Wham! to boost those annual royalty cheques..