Sandie Shaw facts: Real name, Eurovision, songs, family, comeback, age and retirement
3 February 2023, 15:02 | Updated: 14 September 2023, 23:08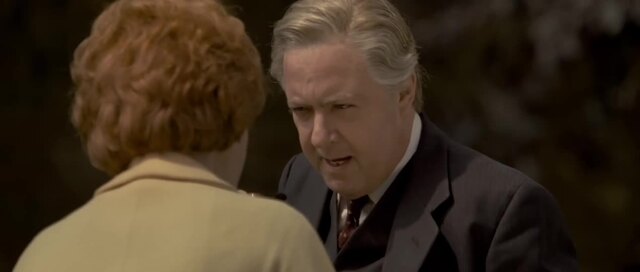 Made in Dagenham movie trailer
Sandie Shaw was one of the most successful British singers of the 1960s who had a stunning comeback 20 years later.
Sandie Shaw is right up there with Dusty Springfield, Cilla Black, and Lulu as one of the top British female stars of the 1960s.
It wasn't just the dozen-odd Top 40 singles, three number ones or history-making Eurovision win, Sandie had the voice and style that typified and help define the decade.
As her star waned towards the end of the decade, Sandie explored acting on the screen and stage, but into the 1980s she scored a massive comeback, thanks to a series of unlikely friends.
Now retired, we're looking back at Shaw's incredible life and work as we induct her into Gold's Hall of Fame.
Where was Sandie Shaw born and what was her real name?
Sandie Shaw was born on February 26, 1947 in Dagenham, where she grew up.
Her real name is Sandra Ann Goodrich, and she went to Robert Clack Technical School in Becontree Heath before working at the nearby Ford Dagenham factory (more on that later).
How did Sandie Shaw get into music?
As Long As You're Happy, Baby (Mono Mix)
As well as working at the Ford factory, Sandie was a part-time model,
She also was a budding singer, and won second place in a local talent contest, winning a spot at a charity concert in London where she was seen by an impressed Adam Faith, who in turn introduced Sandie to his manager Eve Taylor.
It was Eve who helped Sandie get a record contract with Pye in 1964, and is said to have given her the punning Sandie Shaw stage name.
Her fist single was the Chris Andrews-written 'As Long As You're Happy Baby', which flopped and failed to chart.
Sandie Shaw - (There's) Always Something There To Remind Me - HQ
The follow-up was a cover of Burt Bacharach and Hal David's '(There's) Always Something There to Remind Me', which had already been a top 50 hit for Lou Johnson in the US.
Sandie's take went all the way to number one in the UK, and even as high as 52 in the US. Sandie Shaw had arrived.
Who is Sandie Shaw's husband and does she have children?
In 1968, Sandie married fashion designer Jeff Banks in London. Their daughter Gracie was born in February 1971. However, their marriage ended in 1978.
In 1982, she married Nik Powell, co-founder of the Virgin Group and chairman of the European Film Academy. They had two children together, Jack and Amie, before divorcing in 1995.
She then married her third husband, the psychologist Tony Bedford.
What were Sandie Shaw's biggest songs?
SANDIE SHAW - Long Live Love ...... (TOTP)
Sandie Shaw's biggest songs include:
(There's) Always Something There to Remind Me
Girl Don't Come
I'll Stop at Nothing
Long Live Love
Message Understood
How Can You Tell
Tomorrow
Nothing Comes Easy
Run
Think Sometimes About Me
I Don't Need Anything
Puppet on a String
Tonight in Tokyo
You've Not Changed
Today
Together
Monsieur Dupont
Think It All Over
Heaven Knows I'm Missing Him Now
Rose Garden
Anyone Who Had a Heart
Hand in Glove
Please Help the Cause Against Loneliness
Nothing Less Than Brilliant
When did Sandie Shaw win Eurovision?
Eurovision Song Contest 1967 - Sandie Shaw - Puppet on a String (WINNER)
Pop moved fast in the 1960s, and despite an incredible run of hits starting in autumn 1964, by 1967 it was already felt that her career was running out of puff.
To shake things up, when the BBC invited her to represent the UK at that year's Eurovision Song Contest, which would be held in Vienna, Austria, her manager recommended she accept.
Sandie wasn't completely sure. Like today, Eurovision was seen as not-entirely-cool. Nevertheless, she agreed to perform five songs on TV, with 'Puppet on a string' by Bill Martin and Phil Coulter winning by a landslide.
The song won the competition itself as a canter, smashing the competition with 47 points (Sean Dunphy's 'If I Could Choose' was second with only 22).
'Puppet on a String' was a record-breaking third number-one for Sandie, and eventually sold a massive four million copies worldwide.
How did The Smiths and The Jesus and Mary Chain help Sandie Shaw's stunning 1980s comeback?
Sandie Shaw Monsieur Dupont (HQ Audio)
After Eurovision, Sandie's career had a boost and she continued to score hits for a while, while also exploring other career paths, including fashion, TV presenting and acting.
Her last top 10 came in 1969 with 'Monsieur Dupont', while she self-produced the 1969 covers album Reviewing The Situation, which included covers of songs by Bob Dylan, The Rolling Stones, Donovan and Led Zeppelin among others.
Sandie started writing her own material but retired from pop performing in 1972 and moved onto stage acting, playing massive roles like Ophelia and Joan of Arc.
There were the odd stalled attempts at a pop comeback, but things only really happened when she was introduced to the BEF (British Electric Foundation) project from Martyn Ware and Ian Craig Marsh which spawned the Human League.
She recorded Bacharach and David's 'Anyone Who Had a Heart' – previously a US hit for Dionne Warwick and UK smash for Cilla Black. Then Chrissie Hynde got her on stage to sing a duet of 'Girl Don't Come' at a live show.
BEF & Sandie Shaw Anyone Who Had A Heart
Shaw wrote and recorded the Choose Life album in 1983 to mark that year's World Peace Exposition in London, and things were very much on a roll.
Things went to the next level when Morrissey and Johnny Marr of then up-and-coming band The Smiths kept singing her praises.
The Smiths' 'Heaven Knows I'm Miserable Now' bears a clear debt to Sandie's non-charting 1969 single 'Heaven Knows I'm Missing Him Now', while Morrissey sent a cassette of 'I Don't Owe You Anything' to Shaw.
Sandie Shaw & The Smiths - Hand In Glove
"Obviously the song was written with you in mind," Morrissey wrote in the acompanying note. "The Sandie Shaw Legend cannot be be over yet – there is more to be done!"
When Moz sent Sandie a copy of their debut single 'Hand In Glove' she apparently exclaimed to her husband, "He's started sending me pictures of naked men with their bums showing!".
Thankfully, Shaw's husband was a pal of Rough Trade's Geoff Travis who signed the group, and Sandie ended up covering a few of their tracks with the band's own Marr, Andy Rourke and Mike Joyce backing her up.
SANDIE SHAW - Please Help The Cause Against Loneliness (1988)
"I've worshipped her for so long, and then to work with her is just the highest thrill I can think possible," Morrissey said.
While The Smiths' own 'Hand In Glove' failed to chart on its release in 1983, Sandie's version went all the way to number 27 the following year, backed with her versions of 'I Don't Owe You Anything' and – on the 12" – 'Jeane'.
Sandie even joined The Smiths for a few live shows, TV and radio performances, and a remixed version of 'Hand in Glove' appeared on Shaw's1988 comeback album Hello Angel.
That album featured seven co-writes for Shaw herself, as well as the Morrissey/Stephen Street-written 'Please Help The Cause Against Loneliness'.
Also on the album was a song written from an even less likely source than The Smiths, with 'Cool About You' by William and Jim Reid being a reworking of the song 'About You' that closed the previous year's Darklands album by The Jesus and Mary Chain.
Compilations and collections of her work in French, Italian, German and Spanish followed, but Hello Angel was her last album of new material.
How did Sandie Shaw end up on the Made of Dagenham soundtrack?
As we already mentioned, Sandie Shaw was not only Dagenham born and raised, but she even worked at the Ford Dagenham plant when she left school.
Sandie was a punch-card operator at the same factory where the sewing machinists went on strike, though she worked there several years before the heroic industrial action that was immortalised in the film Made in Dagenham.
The strike led to the Equal Pay Act 1970, though it wasn't until a further strike in 1984 that the women's work was properly re-graded as skilled labour.
In her first recording of new material since Hello Angel, Sandie recorded the film's title song, which was written by Billy Bragg and David Arnold.
"The song just makes you want to run down the street and shout, Yes!" Sandie told Mojo at the time.
"As does the film, I blubbed and laughed all the way through.
"These women, who were seen to be worth nothing, stood up for their rights and changed industrial law, but then they would do that because they're Dagenham girls. They were inspirational."
When did Sandie Shaw retire?
Sandie Shaw - Puppet's Got A Brand New String
While Hello Angel was her last album of newly-written material, Sandie went on performing live and re-recording some of her past hits over the years that followed.
She revamped 'Puppet on a String' to mark her 60th birthday in February 2007 as 'Puppet's Got a Brand New String', played the Vintage festival at Goodwood in 2010 and the Ready Steady Go! set during Ray Davies Meltdown Festival in 2011.
Riot Pictures featuring Sandie Shaw
Sandie Shaw played a full tour with Jools Holland, and her last performance came at the Royal Albert Hall on May 28, 2012, as part of an all-star lineup featuring the likes of Dionne Warwick, Cliff Richard, Tony Hadley and Boy George.
She confirmed her retirement the following year, revealing that she and her husband had been in a serious car accident, which sparked the decision to lay down her microphone.
"I've got a beautiful scar that goes from the top of my hairline right the way across my forehead and down to my left eyebrow," Sandie told the Daily Mail.
Heaven Knows I'm Missing Him Now
"I have a fringe most of the time, which covers it up, and it's also a reminder of a life-changing moment, because that's when I decided to retire from the music business."
She added: "Being on tour singing my old songs certainly wasn't making me happy. The creative bit – writing and recording – is what I like doing, so I felt stuck."
So Sandie retired from performing, but later worked with producer Neil Davidge on the single 'Riot Pictures'.
"I'm back making music, but the way I want to," Sandie said.