Alma Cogan facts: Life, songs, Beatles friendship and tragic death of Girl with the Giggle in Her Voice
1 July 2022, 13:40 | Updated: 10 March 2023, 13:34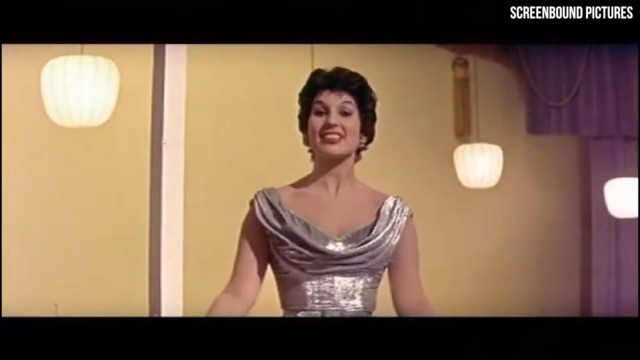 Alma Cogan – The Woman and Her Music documentary trailer
Alma Cogan was one of the biggest stars of the pre-rock era and had one foot in the pop world before her tragic death.
A world of incredible music is too often forgotten in the revolution that came in the wake of Elvis Presley, The Beatles and the rest.
The teenage storm was brewing from the end of WWII, and between the big band era and the advent of rock & roll there were countless traditional pop classics that not only lent their attitude to the coming age, but also more than stand up today in their own right.
Over in the US, the likes of Frank Sinatra, Bing Crosby, Peggy Lee and Patti Page lit up the charts, while in the UK we had massive stars like Jimmy Young and Alma Cogan.
Dubbed the Girl with the Giggle in Her Voice (or sometimes, The Girl with the Laugh in Her Voice), Alma Cogan was said to be the highest-paid female star of her era.
She scored a clutch of hits towards the end of the 1950s, but her star faded swiftly at the turn of the decade. Alma continued performing and recording until her tragic death in 1966.
She was born Alma Angela Cohen Cogan in Whitechapel, London, on May 19, 1932 to haberdasher dad Mark and mum Fay Cogan.
Alma had a brother Ivor and sister – Sandra Coran – who trivia fans will be delighted to know went on to play Mumsey in cult TV gameshow The Crystal Maze.
Alma's dad's family hailed from Russia, while her mum's were refugees from Romania. Despite coming from a Jewish family, Alma went to St Joseph's Convent School in Reading.
In some ways, Alma was always destined for stardom. Her dad sang, and her mum named her after movie star Alma Taylor.
Richard O'Brien & Mumsey Leave The Crystal Maze For The Last Time.
When she was just 11, she won the Sussex Queen of Song contest, winning a £5 cash prize – that's around £160 today, which isn't bad at all for someone not yet in their teens.
Word got around. Vera Lynn recommended her for a variety show at Brighton's Grand Theatre, which led to a week-long appearance with Max Miller in July 1947, and a spot in Dick Turpin's Ride to York that November.
Bandleader George Edward 'Ted' Heath (not that Ted Heath) urged the then-16-year-old Alma to "come back in five years", but Alma wasn't deterred.
She studied dress design at Worthing Art College but kept on singing, too, winning a role as a chorus girl in High Button Shoes at the London Hippodrome in November 1948 and the Sauce Tartarte review at the Cambridge Theatre in London in May 1949.
That same year, she became the resident singer at London's Cumberland Hotel, where EMI producer Walter Ridley spotted her, signing her up to the HMV label and also became her coach.
Three years later, at the age of 20, she released her first single 'To Be Worthy of You', backed with 'Would You'.
Alma released over a dozen singles in the next couple of years, and while none of them charted, it's worth mentioning that the fledgling NME chart was only a Top 10 back then, before expanding quickly in the coming years.
Indeed, 'To Be Worthy Of You' won her plenty of attention, winning her spots on radio shows Gently Bentley, The Glums and Take It From Here.
Bearing in mind only 14% of UK homes had a telly in 1952 (up to 21% in 1953 and 31% in 1954), radio was still very much where it was at, and that made Alma Cogan a star.
As Vera Lynn herself put it: "Once the '50s came in, the music changed.
"There were very few songs at the time I found I could sing, but as far as Alma was concerned there were loads of songs which suited her."
It was in these early days that Alma got her nickname. During the recording of 'If I Had a Golden Umbrella' in 1953, she had a giggle.
If I Had a Golden Umbrella
It was such a moment, she ended up doing the same thing on future recordings. Hence The Girl with the Giggle (or sometimes "Chuckle", or "Laugh") in Her Voice.
Chart success followed. In 1954, she reached number 4 in the charts with 'Bell Bottom Blues' – a Leon Carr and Hal David song made famous by Teresa Brewer – backed with 'Love Me Again'.
After that, the hits kept coming. Versions of 'Little Things Mean a Lot', 'I Can't Tell a Waltz from a Tango', 'The Banjo's Back in Town', 'Willie Can', 'Why Do Fools Fall in Love', 'In the Middle of the House', 'You, Me and Us', 'Whatever Lola Wants (Lola Gets)' and more.
In total Alma Cogan scored 20 top 40 hits, with four reaching the top 10. In 1955 she released 'Dreamboat', written by Jack Hoffman and produced by her mentor Walter Ridley
It went all the way to number one, knocking Jimmy Young's 'Unchained Melody' down to number two (and Al HIbbler's own 'Unchained Melody' into number three). It stayed at the top for a fortnight and eventually clocked up 16 weeks on the chart.
As we moved into the television age, Alma was along for the ride. She was the first British female singer to have her own TV series, with The Alma Cogan Show running for six episodes in 1957.
The Everly Brothers - All I Have To Do Is Dream (Live on The Alma Cogan Show) (4K)
Underlining her superstardom, Cogan was named the Best British Female Singer in the NME Reader's Poll for THREE consecutive years in 1956, 1957 and 1958.
Alma was popular in all areas of her life. She was unofficially engaged to nightclub boss Brian Moss in 1965, having apparently rejected a proposal from Cary Grant.
But within a few years, pop fashions were changing fast, and many of the trad pop acts were being left behind by the rock 'n' roll and pop wave.
Alma scored a few hits in 1960, but her last charting single was 'Cowboy Jimmy Joe', which reached number 37 in 1961.
She kept going, and tried to move with the times, covering US R&B girl group The Exciter's 'Tell Him' in 1963 and giving country classic 'Tennessee Waltz' – a song made most famous by Patti Page – a rock 'n' roll twist.
Despite that, the hits had stopped coming in the UK, though there was a sprinkling of chart success in Germany and Sweden.
Alma Cogan didn't disappear completely at home, popping up on the likes of Ready, Steady, Go! in 1964, being introduced by an especially cheeky John Lennon.
Ah yes, The Beatles. Often blamed for being part of the wave that swept Alma Cogan, the truth – as ever – is more complicated than that.
Alma Cogan - Tennessee Waltz (with Lennon's introduction)
It's said that the teenage Lennon used to take the mickey out of Alma for being desperately uncool, but after that meeting on the telly they actually hit off, and allegedly even had a fling.
Alma also befriended Paul McCartney, who apparently played an embryonic version of 'Yesterday' on her piano.
The Beatles were regular guests at Alma's showbiz parties, which were also attended by the likes of Noel Coward and Cary Grant, who was said to have once proposed to her.
For her part, Alma covered a clutch of Beatles songs in the early 1960s, releasing 'Eight Days A Week' backed with 'Help!' in 1965 and also recorded versions of 'I Feel Fine', 'Ticket To Ride' and 'Yesterday'.
But unfortunately, the songs didn't respark her career. Nor did her 'Love Ya Illya', a Man from UNCLE spinoff released as Angela and the Fans.
Her last British TV performance came in on International Cabaret August 1966, two months before her death, where she performed a swinging set of 'I Feel Fine, 'Fly Me To The Moon', 'Let There Be Love' and 'I Get a Kick Out Of You'.
Like other trad pop stars, maybe Alma would have had a resurgence as the years went on. Towards the end of her life, she'd even started writing material, some of it under the name Al Western, for herself and other performers.

Tragically, it wasn't to be.
After fainting during a tour of Sweden, Alma was diagnosed with stomach cancer in autumn of 1966 and admitted to Middlesex Hospital. She died of ovarian cancer just three weeks later on October 26, aged only 34.
She was much missed.
"I don't think, in my lifetime, I have ever stood at a graveside and seen so may men crying their eyes out," said friend and Carry On actor Jack Douglas.
Talking about why Alma never married despite having plenty of admirers, Douglas had said: "I think that somehow she knew she was never going to see old age.
"You would think, why hasn't Alma married or settle down? Now I know the answer to that, but I didn't at the time".
"I think the hardest thing for Alma was to go to bed. When she had a party, she just kept it going. It was just as though she didn't want any of that fun and laughter to end."