Slade break-up: Did Dave Hill sack Don Powell by email? Noddy Holder sets the record straight
11 July 2023, 13:21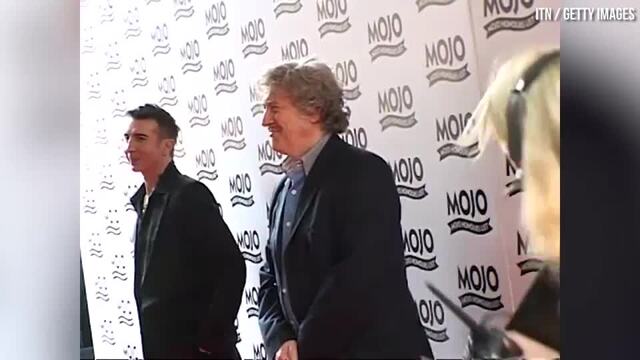 Noddy Holder of Slade hits the red carpet at photocall
The story goes that Don Powell was sacked via a "dry email".
Slade are still very much a thing in 2023, but the sole founding member in the current lineup is guitarist Dave Hill.
Noddy Holder and Jim Lea quit the group way back in 1992, and more controversially drummer Don Powell was forced from the band by Hill in 2020 after half a century in Slade.
The story is that Hill unceremoniously dumped Powell via an email, but in a Q&A session with fans, Noddy Holder has sought to set the record straight, saying that it is "totally untrue".
Noddy was speaking at the Tom Sears Presents at Walsall Arena when he made the comments, the Express and Star reports.
"This story was fake but has become fact despite being untrue," Noddy said, adding that the rumours had been "upsetting" for the whole band.
"A fan told newspapers and radio stations Dave Hill sacked Don by a dry email. And it got printed, and it went viral. And this massively upsets Dave Hill, as it should," he continued.
"I looked into it, as we are still in contact, they both sent me the emails. Don and Dave sent me the emails, there was never an email saying 'you're fired'.
"Now they had problems, but nothing insurmountable."
Slade - Cum On Feel The Noize • TopPop
Noddy added: "Don was recovering from his knees, and couldn't play drums, and Dave took advice from a surgeon who said Don could be crippled for life and end up in a wheelchair if he went on tour.
"Now Don can't remember this, so it does not sit well with him. But his wife told fans this story was not right.
"Everybody turned on Dave. They were in a band for 60 years, I've known Dave, I'm not saying they did not have problems. But Dave is still painted with this that he sacked Don by email, he gets grief now.
"Dave will never go out there and say it's not true, he ain't that kind of character, so I thought on behalf of him I thought I'd put the record straight."
The current lineup of Slade features Hill alongside newer members John Berry on vocals, bass and violin, Russell Keefe on vocals and keyboards, and Alex Bines on drums.
Despite being away from Slade for over three decades without launching a solo music career, Holder revealed in 2020 that had been working on new songs, but they have yet to emerge.